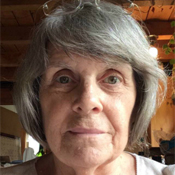 Bonnie Fortini, Academic Advisor
Academic Support
In addition to a faculty advisor who will assist you in your chosen program of study, all UMaine Machias Online students have the support of a dedicated academic advisor to help them navigate the challenges of online degree completion.
Once you've enrolled at UMaine Machias Online, Bonnie Fortini will reach out to you and help you build a degree completion plan, choose electives, and figure out a schedule that works for you. She will also help connect you with the many UMaine Machias resources that are available to online students, including career services, online tutoring, counseling and more.
Reach out to Bonnie: bonnie.fortini@maine.edu | 207.255.1264
---
UMaine Machias IT Support Specialists
If you need assistance with our MaineStreet portal, or if you're having computer problems and need help troubleshooting, contact our information technology help desk.
Loni Levesque & Jon Stence – IT Support Specialists
ummhelpdesk@maine.edu | 207.255.1237