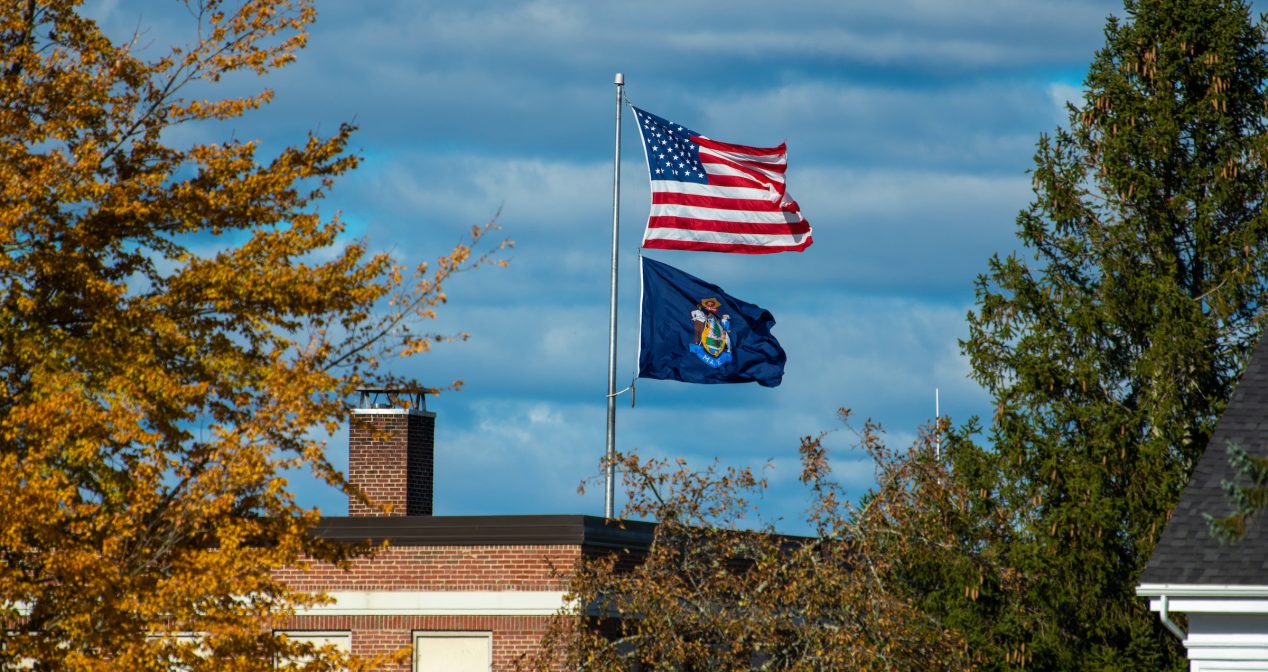 Mission
Through our distinctive baccalaureate programs and student-centered community, the University of Maine at Machias creates enriching educational opportunities that prepare graduates for professional success and lifelong engagement with the world. UMaine Machias embodies an active community of diverse learners who share a commitment to exploration, leadership, collaboration, and interdisciplinary problem solving. Inspired by our unique coastal location, UMaine Machias' creative energy, applied research, and community engagement enhance the social, cultural, economic, and natural environments of the State of Maine.
Vision
UMaine Machias is Maine's Coastal University. Our location on the Bold Coast—including the land and sea, communities and natural ecosystems—provides the context for a unique learning and living experience. UMaine Machias's distinctive, high quality education centers on engaging students in the scientific, cultural, economic and social inquiry prompted by Maine's Bold Coast region. We provide students with active learning opportunities and leadership development, featuring close mentoring and tight community connections. Students are engaged in intellectually rigorous and innovative campus and community experiences, including academically integrated campus service, community engagement, social diversity, mentored research, and professional internships.
Approved by the Board of Trustees, 2012
History
More than 106 years ago, the citizens of Machias saw the need for secondary education and locally trained teachers in Washington County. In January 1909, they began an aggressive campaign to locate a normal school – a teachers' college – at Machias. A group of more than 30 businessmen, officials, school leaders and citizens traveled to Augusta to persuade the State Legislature to approve the venture. "Machias is a wide awake village in the middle of the county,'' they declared. The school was approved and authorized in March 1909. The state paid $20,000, the town raised $12,000 and donations covered the rest of the purchase of the O'Brien estate, a 12-acre parcel and homestead overlooking Machias and the Machias River.
Construction of the school went quickly and the large brick building, now known as Powers Hall, was opened in January 1911. In 1913, Kimball Hall was constructed as a women's dormitory and classroom space. Between the two buildings was the O'Brien House, an elegant clapboard home built in the very early 1800s, which in subsequent years was home to UMaine Machias Presidents and now serves students needs.
The Washington State Normal School operated as such for 42 years. Courses lasted two years and graduates were presented certificates, not degrees. Tuition and books were free. Courses on penmanship, calisthenics, and cooking were taught along with science and history. WSNS officially became a college in 1952, moving to full four years of education and adding degrees. It was then called Washington State Teachers' College.
A fire in 1936 destroyed Powers Hall and it was rebuilt. In 1959, Sennett Hall, a men's dormitory was built, and in the 1960s, Merrill Library and Kilburn Commons were added to the campus.Torrey Hall was built in 1961 and Dorward Hall, which would be expanded later, in 1967. In 1968, the college became part of the University of Maine System.
Despite rising enrollment, 1969 became a year of turmoil for the college. The UMS Chancellor recommended merging the Machias campus with a yet-to-be constructed vocational institute. Originally planned for Calais, the new plan called for the vocational center to be built in Machias, merge with the Teachers' College campus and issue only two-year degrees. The people of Washington County were outraged and protests erupted. At a public meeting in Machias on December 2, 1969, more than 1,600 people protested the merger – the most people ever to have gathered in one place in Washington County, it was reported. The protestations worked and two weeks later, the UMaine System's Board of Trustees ordered that the college remain a four-year campus, with teacher preparation at its heart.
The school's name officially became UMaine Machias in 1970, and – building on UMaine Machias' incredible location among the natural coast, lakes and forests – a new emphasis on science and biology was added. In the fall of 1973, a science building was constructed. Ten years later, the gymnasium in Powers Hall was converted into a Performing Arts Center. The Center for Lifelong learning was constructed in 1999, and includes a pool, weight rooms, classrooms, gymnasium and conference rooms. The Flaherty Center, now operated as an independent day care facility, was completed the following year.
Source: The University of Maine at Machias 1909-2009, A History, by Randall Kindleberger
Read the University of Maine at Machias land acknowledgement statement