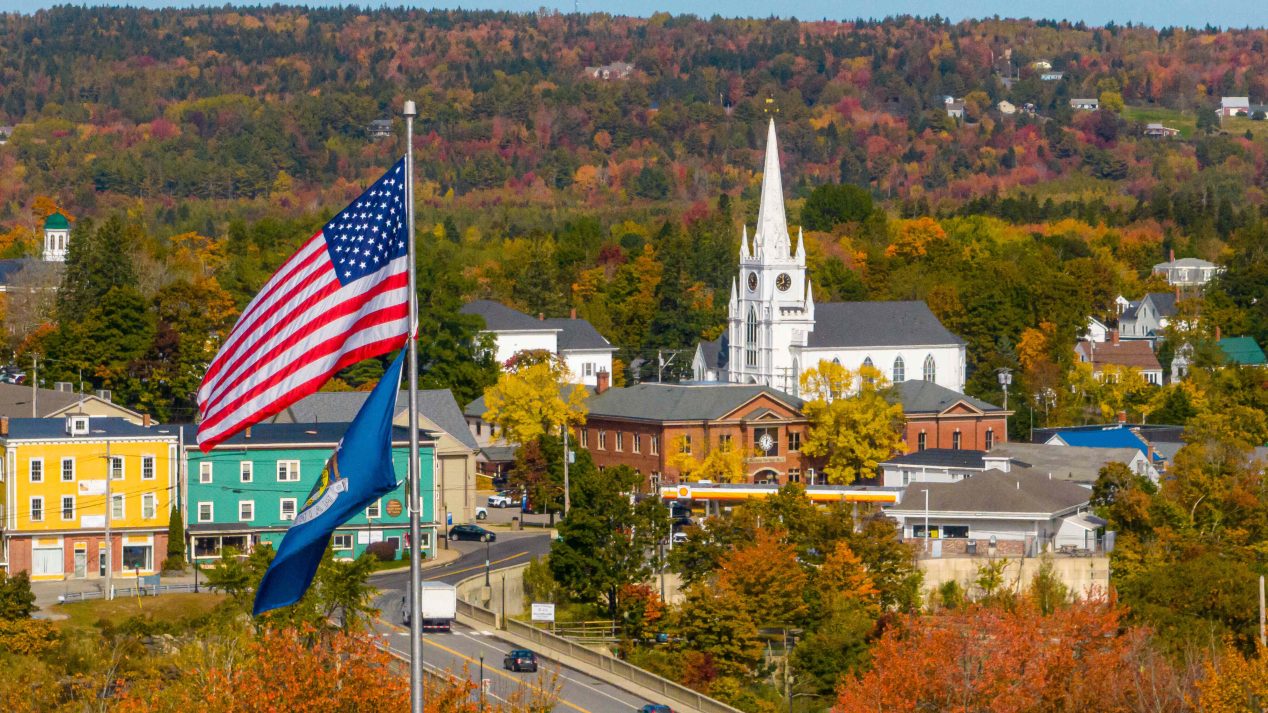 112th Commencement Ceremony
Commencement
Friday, May 5, 2023
11:00am
Performing Arts Center
Line-up for Commencement is at 10:00am Friday, May 5, on the first floor of Torrey Hall.
UMaine Machias honors students are awarded based on the following:
Associate Degrees, a cumulative GPA of 3.0 and above
Baccalaureate Degrees are conferred with Latin honors (gold cords), at commencement, for the following attainments of rank
~ summa cum laude: 3.70 GPA
~ magna cum laude: 3.50 GPA
~ cum laude: 3.30 GPA
* The University bases the GPA only on the student's work at the University of Maine at Machias.
Rehearsal
Thursday, May 4, 2023
3:00pm
First Floor Torrey Hall
Students Only: To order regalia
Faculty Only: To order regalia
Commencement tickets are required for guests attending the Friday, May 5 ceremonies in the Performing Arts Center.
Students who completed the graduation application by the Feb. 1 deadline and indicated that they plan to participate in commencement activities are guaranteed 4 guest tickets for their ceremony. Pick up the tickets at the Academic Affairs Office Powers Hall, April 3-7, 10am – 2pm.
Students unable to pick up their commencement guest tickets in person can email Rose Mondville mondvill@maine.edu and they will be sent to you by mail.
NOTE: At 4:30pm on April 7, 2023, all unclaimed tickets will be considered forfeited.
Students who have not received guest tickets as a result of submitting the graduation application after the Feb. 1 deadline may email Rose Mondville mondvill@maine.edu.
The selling or buying of UMaine Machias Commencement tickets is strictly prohibited.
Any messages on social media or email offering to sell or buy commencement guest tickets will be forfeited by the messenger.
Guest tickets cannot be replaced if lost or stolen.
Faculty and student marching in regalia do not need tickets.
NOTE: The Commencement Parade will take place right after Commencement. Family, Friends, Faculty and Staff are welcome to join in. The parade will begin on the hill by the Crandlemire Support Building and travel across the bridge and down Main Street in Machias, ending at the parking area across from Pat's Pizza. You may pick up balloons and markers for your vehicle at the Academic Affairs Office the first week of May.
Livestream of Commencement - May 5, 2023 11:00am
To view the 112th UMaine Machias commencement, please click here. 
To listen to commencent via the radio or WUMM's online livestream radio service, please turn your local radio station to 91.1FM or click here. 
Commencement photo wrap up can be viewed here!
On campus live streaming!
As graduates may not have been able to provide all family and friends with a ticket for the P.A.C. this year we are offering two live stream options on campus!
Please join us to watch your graduate march to the P.A.C. and then attend graduation via a live stream in either the Science Building, room 102 or the Reynolds Center confrence room!
No tickets will be required and seats are first come, first serve until capacity is reached. 
2023 Honors Convocation
Web Address Coming Soon
---