111th Commencement Ceremony
---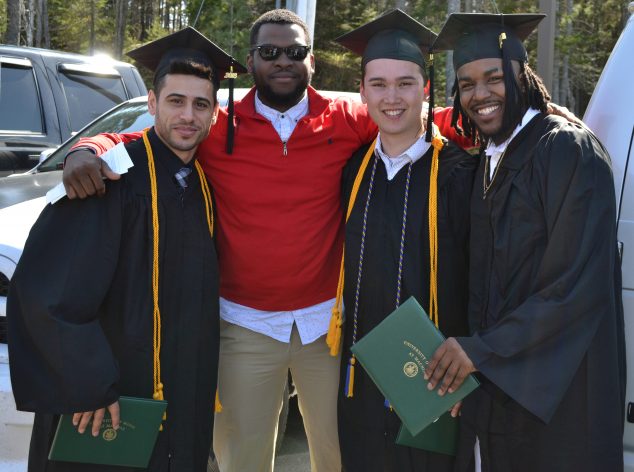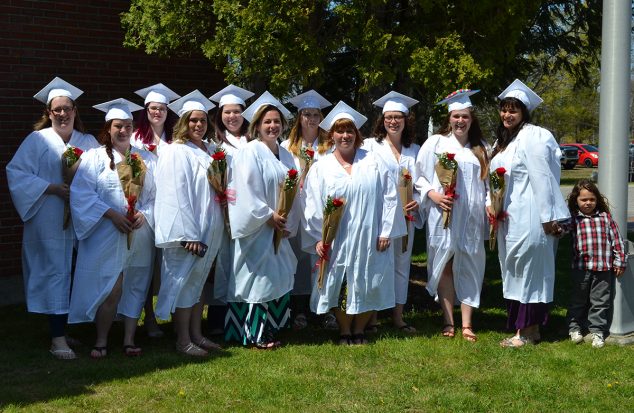 ---
Commencement –        
Friday, May 6, 2022
11:00am
Performing Arts Center
Line-up for Commencement is at 10:00am Friday, May 6, on the first floor of Torrey Hall.
Rehearsal –
Thursday, May 5, 2022
3:00pm
First Floor Torrey Hall
Students Only:  Cap and Gown Orders
Faculty Only:  Cap and Gown Orders
Commencement tickets are required for guests attending the Friday, May 6 ceremonies in the Performing Arts Center.
Students who completed the graduation application by the Feb. 1 deadline and indicated that they plan to participate in commencement activities are guaranteed 2 guest tickets for their ceremony. Pick up the tickets at the Head of Campus Office in Powers Hall, April 4 – 8, 10am – 2pm.
Students unable to pick up their commencement guest tickets in person can email Rose Mondville mondvill@maine.edu and they will be sent to you by mail.
NOTE: At 4:30pm on April 8, 2022, all unclaimed tickets will be considered forfeited.
Students who have not received guest tickets as a result of submitting the graduation application after the Feb. 1 deadline may email Rose Mondville mondvill@maine.edu.
The selling or buying of UMM Commencement tickets is strictly prohibited.
Any messages on social media or email offering to sell or buy commencement guest tickets will be forfeited by the messenger.
Guest tickets cannot be replaced if lost or stolen.
Faculty and student marching in regalia do not need tickets.
NOTE: The Commencement Parade will take place right after Commencement. Family, Friends, Faculty and Staff are welcome to join in. The parade will begin on the hill by the Crandlemire Support Building and travel across the bridge and down Main Street in Machias, ending at the parking area across from Pat's Pizza. You may pick up balloons and markers for your vehicle at the Head of Campus Office the first week of May.
A Youtube Livestream of the Ceremony can be viewed on May 6th at 11am on the video player below or at the following link – https://www.youtube.com/watch?v=2S_lsAFlwLw
Livestream of Commencement - May 6, 2022 11:00am
FOR QUESTIONS: mondvill@maine.edu
The University of Maine at Machias follows civil an University of Maine System COVID-19 health and safety guidelines.  Unless circumstances related to the pandemic change at the end of the spring semester 2022, all those attending the UMM commencement ceremony in May, will be asked to wear face coverings indoors at all times, regardless of vaccination status, and show evidence of vaccination or documentation of negative COVID-19 test within 72 hours of the event.  The latest UMM COVID-19 health and safety guidance is online at umaine.edu/return.
Honors Convocation
Wednesday, April 21, 2022
Web Address Coming Soon