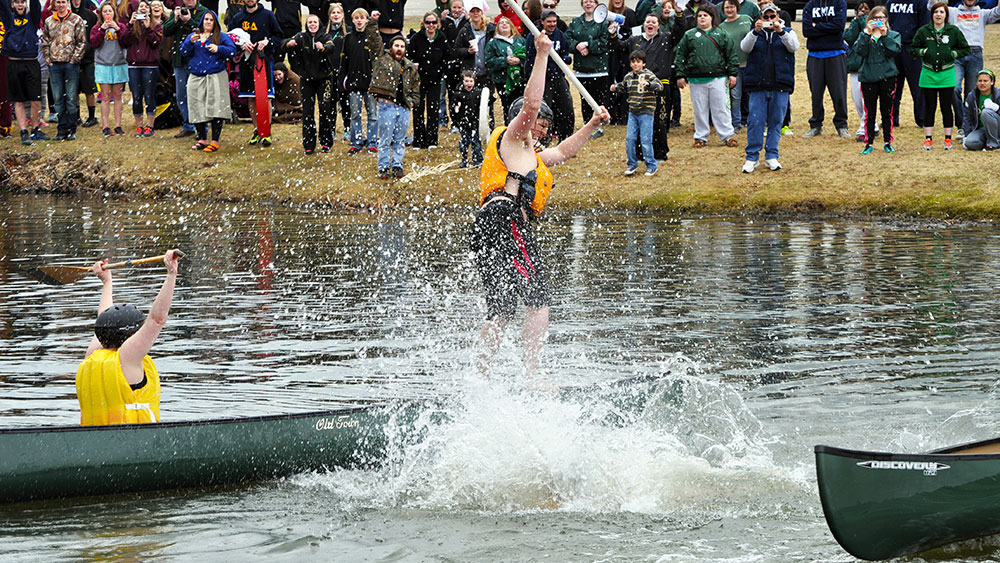 Student Engagement
Our mission is to provide students with co-curricular opportunities that facilitate a holistic approach to student learning and development through collaboration, inclusion and empowerment. Through excellence in both student and event services, we aim to offer transformational experiences while instilling values of civic responsibility, sustainability, and mutual respect for all.
Through our programming, SAIL (Student Activities, Involvement and Leadership), we put on a variety of events, running the gamut from comedians and musical acts to student talent nights and trips off campus.  We also help organize UMaine Machias' annual Homecoming and Family Weekend, a time when old and new friends can get together and share both past and present experiences.
We work with student organizations representing a variety of student interests on campus, as well as various Greek affiliations. Student Senate is a student-run government that serves as a voice for the student body on campus. Lastly, WUMM is our very own campus radio station, featuring both student and community DJs throughout the week.