Head of Campus
A Message from Daniel Qualls, Vice President of Academic Affairs and Head of Campus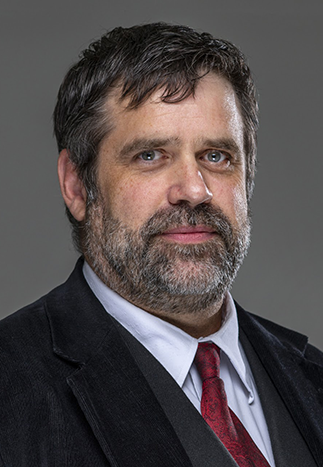 Welcome to the University of Maine at Machias! We're located on the Bold Coast between the Gulf of Maine and the Bay of Fundy. We value diverse learners and have a strong commitment to community engagement and excellence in teaching, mentoring and research.
We pride ourselves on being a teaching-focused campus where students learn and connect by working in the field with local community partners. With the guidance of our dedicated faculty, our students are given countless opportunities for education through experience —  whether they're conducting research in nearby waterways, teaching in local grade schools, volunteering with area nonprofits and businesses or solving problems together in the classroom.
As a regional campus of the University of Maine, our state's land-grant university, we offer our students the benefit of a unique multi-campus partnership offering a broad variety of degree pathways.
Our graduates have successfully pursued careers as educators, marine biologists, ecologists, conservation officers, artists, business owners, outdoor leaders, counselors — and many others. We believe in preparing our graduates for the future by arming them with a broad base of knowledge and many hours of specialized experience in their chosen fields of study.
If you are interested in finding out more about our programs and campus, please continue to explore our website, then send us an email, give us a call, or arrange a visit. We'd love to hear from you, and answer any questions you might have about the University of Maine at Machias.
I look forward to meeting you!
Daniel Qualls
---
About Daniel Qualls
Daniel Qualls is vice president for academic affairs and head of campus at the University of Maine at Machias. An associate professor in UMM's Education Program, his teaching areas include instructional methods, and curriculum design and assessment. For three years, Dr. Qualls was the curriculum coordinator for Mano en Mano's Blueberry Harvest School for the children of migrant workers in Washington County. He previously taught in Tennessee and worked as an archaeologist in the mid-South region of the United States. At UMM, Dr. Qualls also has served as division chair for Professional Studies, Education Program coordinator, and director of Academic Services and Community Outreach. He was recently elected president of the UMM Faculty Assembly. He holds a Ph.D. in theory and practice in teacher education from the University of Tennessee, Knoxville.