Dean and Campus Director
A message from Megan Walsh, Dean and Campus Director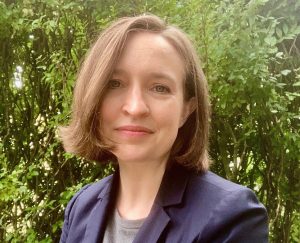 Welcome to the University of Maine at Machias! We are a regional campus of the University of Maine, located near the Bold Coast of Downeast Maine in the rural community of Machias. Our small campus has deep connections to the Downeast community, the region, and the state.
Our students, faculty, and staff are deeply committed to service learning and community engagement. We strive for excellence in teaching, with an emphasis on experiential learning and active research. Our faculty are experts in their respective fields, as well as mentors and advisors to students.
Our academic programming is intentional and designed to enhance student success and perseverance toward career goals. Our alumni form a strong network including:
healthcare workers

educators

counselors

business and outdoor leaders

marine biologists

artists

writers

fishery and aquaculture technicians

recreationists and conservationists
Our university community is close knit. We welcome and encourage diverse learners and community members and we strive to foster a nurturing and inclusive environment for all. Our student groups and extracurricular activities offer myriad opportunities for involvement.
We warmly welcome you to the University of Maine at Machias and we look forward to supporting you as you journey toward not only a college degree, but also a transformational experience in preparation for lifelong well-being, purposeful work, and community engagement.
Best wishes,
Megan
---
About Megan Walsh
Megan Walsh is Dean and Campus Director of the University of Maine at Machias. She joins the University of Maine and UMaine Machias communities from St. Bonaventure University.
Walsh was a member of the St. Bonaventure community for more than a decade. In addition to holding the rank of professor of English, she served in several administrative roles, including as director of St. Bonaventure's Honors Program.
In 2021–22, Walsh was acting dean of the School of Arts and Sciences. She helped obtain external funding to support computer science and cybersecurity technology upgrades, as well as a new technological literacy learning module.
As chair of the Department of English, Walsh led multiple curricular revisions, including the development of a new Literary Publishing and Editing B.A. Program.
Walsh is the author of The Portrait and the Book: Illustration and Literary Culture in Early America (University of Iowa Press, 2017) and numerous articles and reviews. She earned a Ph.D. in English from Temple University.