Meet the Admissions Team
The Office of Admissions at the University of Maine at Machias is home to a small, dedicated team of enrollment and recruitment experts who are here to help you navigate the college application and registration process. Stop in the O'Brien House to meet them, or email ummadmissions@maine.edu with your questions.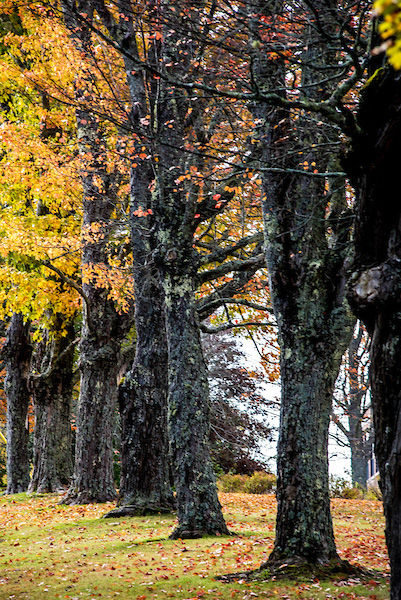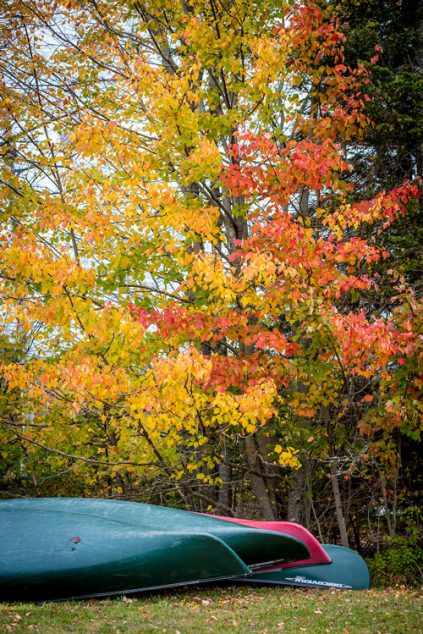 ---
Peggy Slicer, Administrative Specialist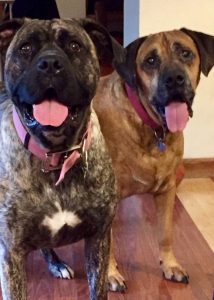 Contact: peggy.slicer@maine.edu | 207.255.1339
Hometown: Truro, Massachussetts
Peg is our Administrative Specialist in Admissions. If you've emailed or called, chances are good you've spoken with her.
Peg is a long-time resident of Down East Maine with two very large, drooly dogs (pictured at left) and one spoiled cat. She loves hiking, beaches, and the sense of family that she encounters everywhere she goes in this community.
What class would you like to take at UMM? I've taken a lot of classes here, but the one I haven't gotten to yet is Book Arts. I love the idea of making a book from beginning to end, and working on the printing press.
---
Dorsey Hill, Admissions Counselor
C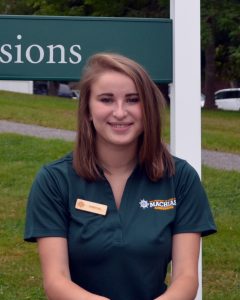 ontact: dorsey.hill@maine.edu | 207.255.1365
Education:
B.S Marine Biology; University of Maine at Machias
Hometown: Lunenburg, Massachusetts
Dorsey worked on campus as a student worker in the admissions office for 4 ½ years before being hired as an Admissions Counselor for UMM.
What class would you take at UMM? I took many classes at UMM while I was a student, but if I could go back, I would take Sailing and Basic Seamanship or the Animal Behavior & Selection of Service Dogs Lab.
What is your favorite thing to do in the area? I like hanging out at Roque Bluffs Beach and hiking the Sunrise Trail. This area is so beautiful and I like to take advantage of all the easily accessible trails.
---
Kayleigh Clark, Admissions Counselor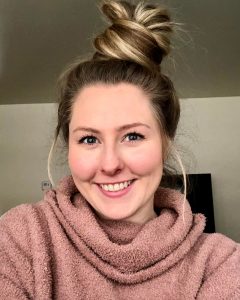 Contact: kayleigh.daniels@maine.edu | 207.255.1347
Hometown: Essex, VT
Education: Bachelor of Social Work, Castleton University
Kayleigh worked in the admissions office for two years before relocating to Groton, Connecticut. She's returned to the admissions team in 2021 as our remote counselor.
What's your favorite thing about Machias? I love how close it is to so many amazing hiking spots and beaches. I love Jasper Beach and Roque Bluffs. For hiking, I love the trails on the Great Wass Island Preserve! 
What class would you like to take at UMM? Papermaking or Plant Life