Counseling Services
The Counseling Center is available and ready to help! We are currently accepting appointments in person and via Zoom/telephone.
Appointments
+ If classes are canceled or delayed due to inclement weather, the Counseling Center is also closed or will have a delayed opening.
+ The Counseling Center is in operation during the academic year (September – May). It is closed during student breaks and over the summer.
Appointments are now available in person, as well as via Zoom and telephone. To make a counseling appointment please call 207.255.1343 or email (please note that confidentiality cannot be guaranteed due to email being an electronic medium) Monday through Friday between 8 a.m. to 5 p.m.
About telephone/Zoom counseling
Counseling can be provided via telephone or Zoom Health–a confidential, HIPAA compliant videoconferencing platform.
Due to legal restrictions, we are unable to provide these services to students who are located outside the State of Maine. Services are only available for students who are enrolled in six or more credits for the current semester/term.  Please Note:  Students who are enrolled in fewer than six credits are eligible for one consultation session to assess their situation and receive appropriate information about available resources at UMM and in the local community. In addition, they are eligible for group counseling and outreach and education programs through UMM.
Meet Stacey Cherry, LCPC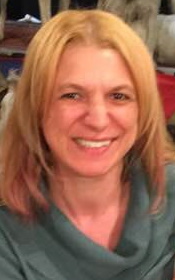 Stacey Cherry, licensed professional clinical counselor, is the mental health counselor in the Counseling Center at the University of Maine at Machias.  She is a native of Washington County and a class of 2000 UMM alumna, holding a bachelor's degree in behavioral science. She earned a master's degree in psychosocial rehabilitation from the University of Southern Maine in 2007.  
Stacey is passionate about working with the college population and
pleased to be working as a counselor at UMM, which had been a goal for her ever since she was a UMM student.  
She views the "college experience" as a period of time when many life changes happen.  It is a time for discovery and growth, but is also a time when increased stress can cause one to develop a mental health condition.  She views her role as a guide, working collaboratively with students toward mental health wellness goals, and teaching skills to help students cope with whatever comes their way throughout their lifespan.   
 If you are in crisis, see the resources below.
Local Emergency- 9-1-1
Atlantic Mental Health Center (AMHC)-1-888-568-1112 for 24/7 toll-free crisis mental health related situations in Maine.
The Suicide Prevention Lifeline has an online chat feature and you can get support by text through Crisis Text Line that is Free, 24/7 & Confidential – (Text START to 741-741). Or you can always call 1-800-273-TALK (8255) and speak with someone by phone.
The Trevor Lifeline (Suicide Prevention for LGBTQ Youth)- 1-866-488-7386
Veterans' Suicide Prevention Lifeline- 1-800-273-8255
Next Step Domestic Violence/Dating Abuse Services- 1-800-315-5579
Students, staff, and parents, may find useful some of the resources listed below.
COVID-19 Mental Health Support Line for clinicians & first responders on the front lines: 866-367-4440 or 207-221-8196.  For more information, click here.
There are many useful tools and forms of support on-line.  Click here to see a number of on-line support communities, programs, and mental health apps–many of them free.
Sanvello, a respected, popular mental health app is offering free, premium access to its on-line community and products during the Covid-19 crisis.  Click here to go to that website.
Sexual assault services
An advocate from AMHC Sexual Assault Services will be available for free and confidential drop-in services via Zoom on the first Wednesday of every month, from 3–4:30 p.m. Anyone who has been affected by sexual violence is welcome to join and get support from an advocate. We will be meeting with people one at a time, so you may be placed in a virtual waiting room for a period of time. If you are in urgent need of support, please reach out to the AMHC 24/7 helpline 1-800-871-7741. This resource is open to students, staff and faculty.
Finding providers through a health insurance company
Most insurance companies have lists of their in-network providers on their websites.  You can also get information about such providers by calling the phone number on your health insurance cards.  You may need to know the specific plan to identify providers that you can see.  Because of this, checking these sites can be particularly helpful:
Disclosure Statement
We are pleased that you have come to use our counseling services. On this, your initial visit, we would like to give you some information about the services we provide and procedures we use. Our goal is to work in cooperation with you to help address your academic or personal concerns while at the University of Maine at Machias. Please feel free to call us, and if you have any questions after reading this information be sure to discuss them with your counselor.
Course of Treatment
Course of treatment will be dependent on individual client needs. In order to ensure that services best fit the needs of each client, services will include the development of goals and treatment planning in collaboration with clients. Following your initial appointment, you and your counselor will discuss which service(s) best fit your situation. Intake, assessment, and treatment will include an examination of each client's environmental, relational and internal health, with specific attention to problematic areas, and the exceptions to said problems which may offer insight into areas to strengthen in order to achieve therapeutic goals. Services are intended to be short-term (less than six months), but duration and frequency will be determined in collaboration with each client. Certain situations require long-term interventions that we cannot provide. In these cases, we will discuss other treatment options with you. Any need for extended individual counseling and/or changes in the services provided to you will be evaluated periodically. These issues will be discussed between you and your counselor.
Confidentiality
Information shared by you in individual or couples counseling sessions, or through testing, will be treated with the strictest confidentiality. Likewise, all participants in group counseling are asked to keep information shared by group members confidential. While information will not be released by Counseling Services staff outside the Counseling Office without your written permission, this counselor may confer with a clinical supervisor to be sure to make appropriate referrals and to improve the quality of services to you. The exceptions to the rules of confidentiality, as required by state law, include the following situations:
Serious harm or threat of harm to self or others.
Reasonable suspicion of child abuse, or abuse of an elder or an incapacitated person.
If there is a valid court order which requires disclosure of information.
If a client or guardian has voluntarily agreed in writing to the release of information.
In defense against legal action or formal complaint which a client makes before a court or regulatory board.
During supervisory consultation.
Should any of the above situations arise, your counselor will speak with you regarding these issues unless doing so would present undue threat of harm to the client or clinician.
Email and Phone Policy
Electronic mail (email) is not a safe means to transmit confidential information. If email is used as a means to communicate there is an inherent risk to confidentiality. Because confidentiality cannot be insured, and because of our belief in the importance of face-to-face contact, we discourage clients from communicating with their counselors on email. Changes in appointments can be made by phone, and with your permission by email. However, general therapy concerns should be discussed in person with your counselor.
Cost of Services
Services provided by the University Counseling Office are free of charge to any student enrolled in six or more credits at the University of Maine at Machias.  Please Note:  Students who are enrolled in less than six credits are eligible for one consultation session to assess their situation and receive appropriate information about available resources at UMM and in the local community.  In addition, they are eligible for group counseling and outreach and education programs through UMM.
Grievance Procedures
Clients have the right to discontinue services at any time. To ensure continued improvement of our services, we respectfully request notification of any concerns directly to the counselor, or to the Dean of Students.
The practice of Counseling is regulated by the Department of Professionals and Finance Regulations, and complaints may be registered by contacting:
Board of Counseling Professionals Licensure
35 State House Station
Augusta, ME 04333
(207) 624-8626
Helpful Resources