First-Year Students
As a first-year undergraduate applicant to the University of Maine at Machias, you must be a graduating high school student, high school graduate or a GED recipient.
First-year applicants are required to submit:
a free application
an official high school transcript (you may ask your high school guidance counselor to send us an official copy) OR an official HiSet/GED score
We will also consider the following optional submissions as part of a holistic review process:
recommendation letter
personal essay
SAT and/or ACT scores (official copies)
What comes next?
After you apply, you'll be contacted by an admissions counselor. Your counselor will let you know if you need to submit additional documentation. Once you've submitted all required documents, we'll notify you with an admissions decision. If it's an acceptance, we'll also let you know if you've been awarded scholarship funding. You'll then be ready to follow the checklist for admitted students.
We encourage all students to fill out a FAFSA application at studentaid.gov when they apply. As a regional campus of the University of Maine, UMaine Machias uses UMaine school code 002053. Visit the scholarships and aid website to learn more.
Important admissions dates
We accept free applications on a rolling basis. However, we advise submitting your application by the following dates to give yourself time to submit paperwork, confirm your enrollment with a deposit, and apply for housing.
Fall admission
March 1: Recommended application deadline
Spring admission
Nov. 1: Recommended application deadline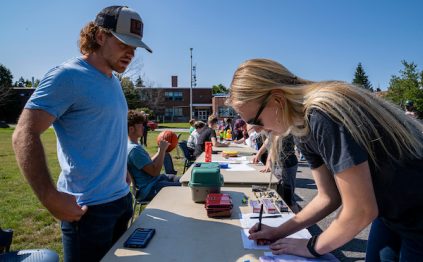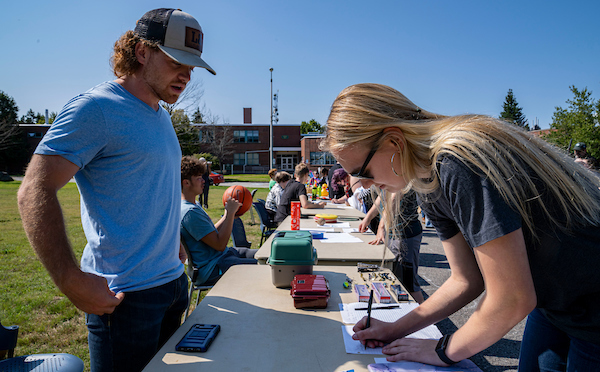 Looking for more info just for first-year students?
Qualifying first-year Maine residents receive free tuition for four years through the Downeast Promise program.
All applicants are automatically considered for merit-based scholarships.
The best way to experience Machias is to schedule a campus visit!