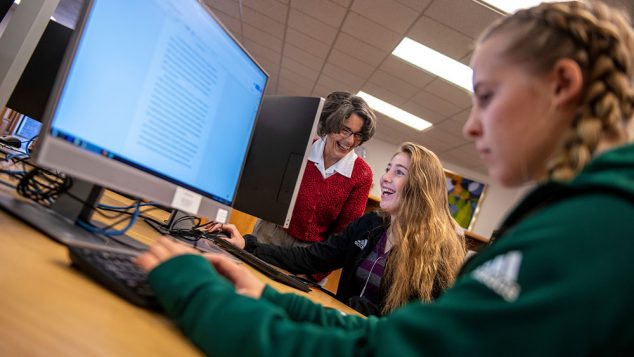 Your affordable online education begins with a free application.
No matter where you are in your education journey, it's free and easy to apply to the University of Maine at Machias. We accept applications on a rolling basis — it's never too late to apply!
The fastest way to apply is by using our free online form. 
Need more information about the admissions process? Visit the Office of Admissions webpage to learn about campus visits, virtual and in-person counseling sessions, and eligiblity requirements for first-year and transfer students.
What do I need to apply?
To take the first and most important step — submitting a free application — all you need is your personal information and a few minutes to fill out a form.
You'll hear back from an admissions counselor about the next steps within a couple of days. You should prepare to submit:
➜ First-year  applicants:
an official high school transcript (you may ask your high school guidance counselor to send us an official copy) OR an official GED score
➜ The following submissions may help us with application review, but are currently 100% optional:
recommendation letter
personal essay
SAT and/or ACT scores (official copies)
➜ Transfer applicants:
an official high school transcript OR an official GED score
official college transcripts from all institutions you've attended (must have a 2.0 minimum GPA to be eligible)
➜ Want to know if your credits will transfer?
We accept coursework from regionally accredited colleges with a minimum grade of C- (2.0).