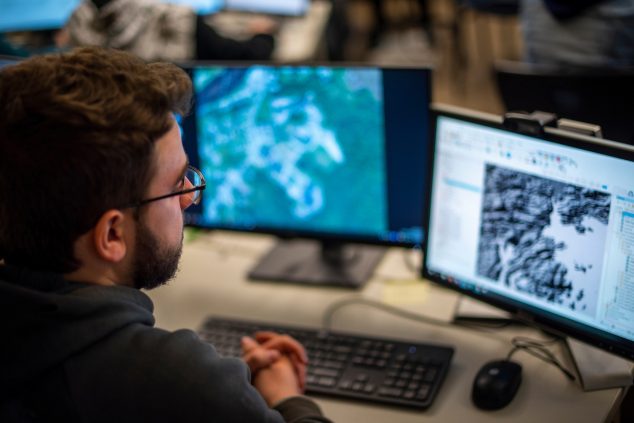 Contact Us
Tora Johnson
Chair, Division of Environmental and Biological Sciences
207.255.1214
tjohnson@maine.edu
Why UMaine Machias?
Flexible and affordable. Complete your degree fully online, on campus, or both.
Through a 4+1 partnership with the Spatial Informatics graduate program at the University of Maine, environmental GIS students with a minimum 3.25 GPA will have the opportunity to apply to take graduate-level coursework online and complete a master's degree in just one year. Learn more about the 4+1 program.
At UMaine Machias's GIS Laboratory and Service Center, students are involved in projects that have real impacts on local environmental policy, such as flood plain mapping for climate change research.
Qualifying Maine students may earn tuition-free credits toward this degree while they're still in high school. For more information, visit the Early College site.
Students are encouraged to research the environmental issues that interest them, becoming effective advocates and influencers.
Earn your bachelor's degree in environmental GIS, on campus or 100% online.
Prepare for an exciting career in the growing field of geospatial technology. The University of Maine at Machias (UMaine Machias) is the first public university in Maine to offer a four-year program in Environmental Geographic Information Science.
Through our Geographic Information Systems (GIS) Laboratory and Service Center, students will learn to apply GIS analysis to a broad range of real-life scenarios, from urban planning, to land conservation, to assessing regional vulnerability to climate change.
Choose one of three concentrations to hone your skills in a specific sector of environmental GIS:
Available on campus or 100% online:
Community Applications
Spatial Data Sciences
On-campus only: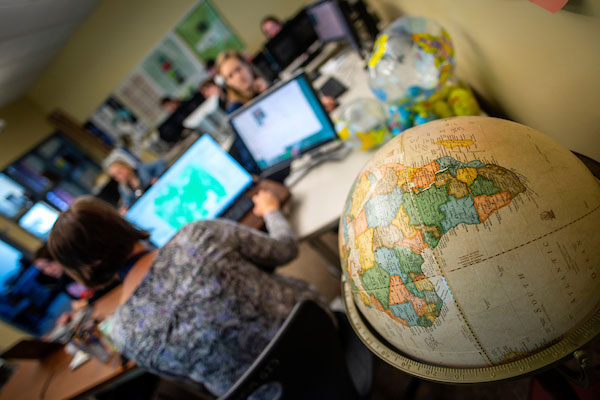 What is GIS?
You may not know it, but geographic information systems (GIS) technology is everywhere! Have you ever used web-based map services like Google Maps? Have you ever used a GPS in your car, cell phone or on a camping trip? Have you ever tracked a package en route to you via a delivery service like UPS or FedEx? Have you ever used place-based games like Pokemon Go? If you answered yes to any of these questions, you have used GIS technology. GIS refers to computer software, hardware, data, and methods that allow users to easily collect, store and manage map information, create maps, and analyze spatial relationships. With GIS, you can ask geographic questions, solve geographic problems, and communicate geographic ideas. It's used in government, education and the private sector, particularly in environmental fields.
---