Early College Summer Institutes for High School Students 2021
for rising sophomores, juniors, and seniors
---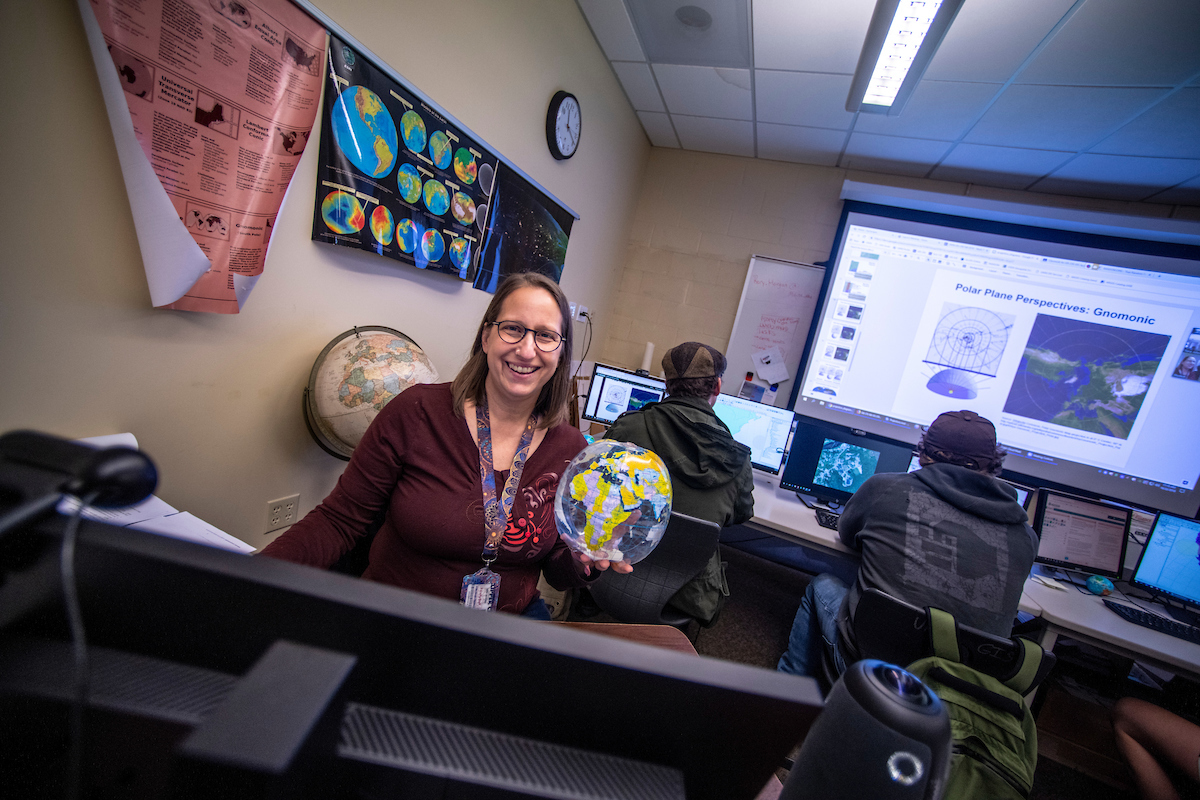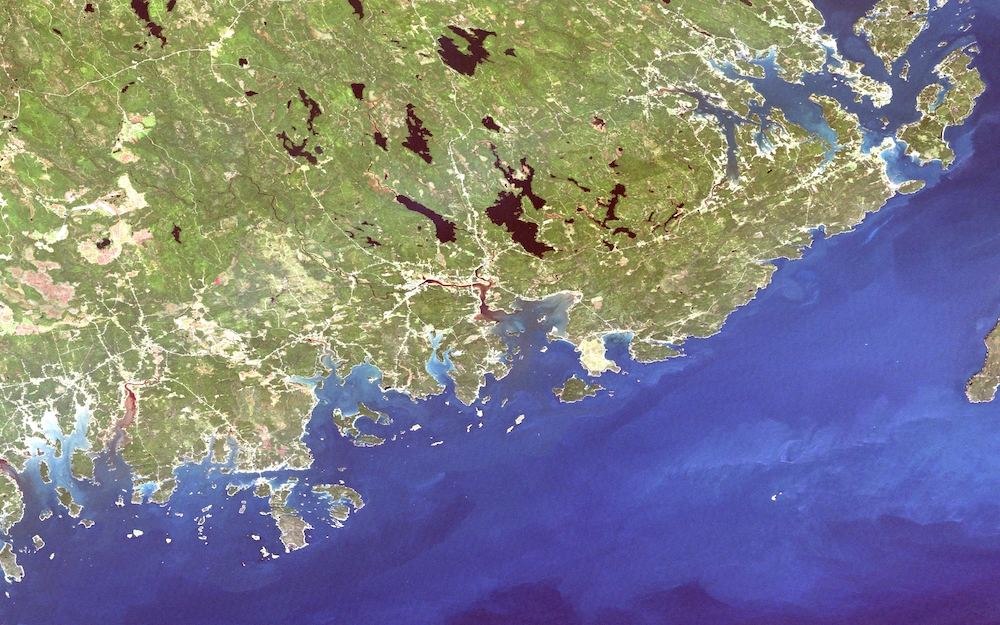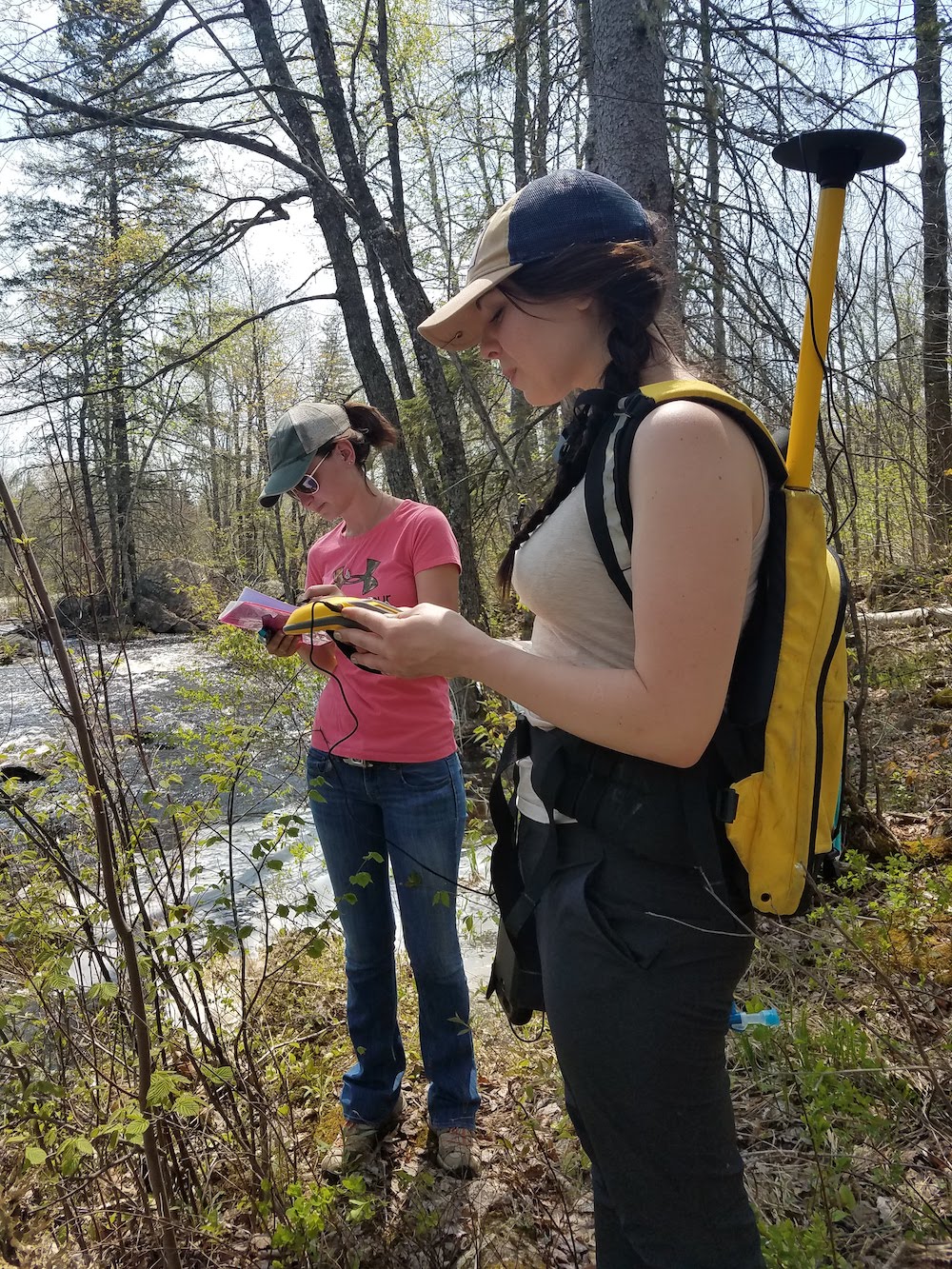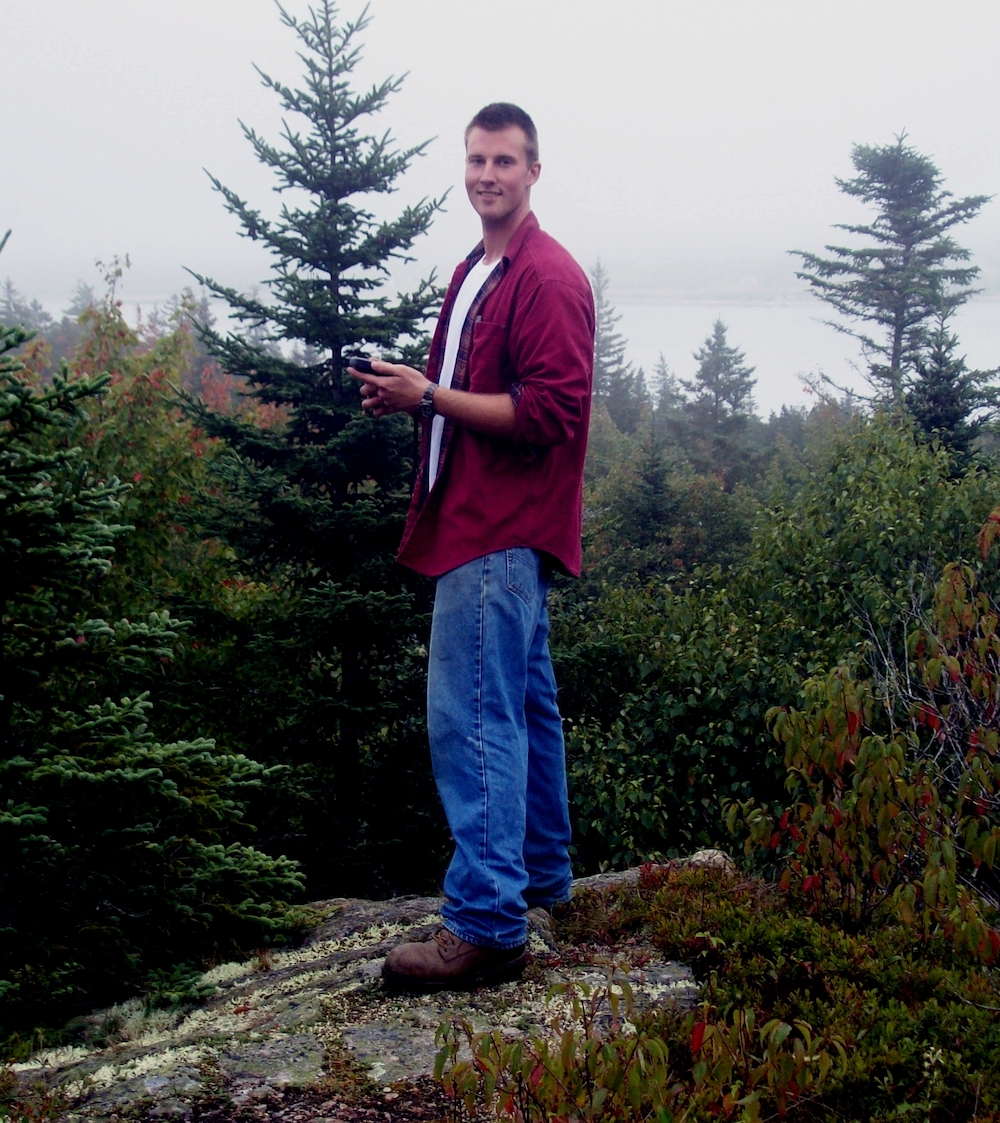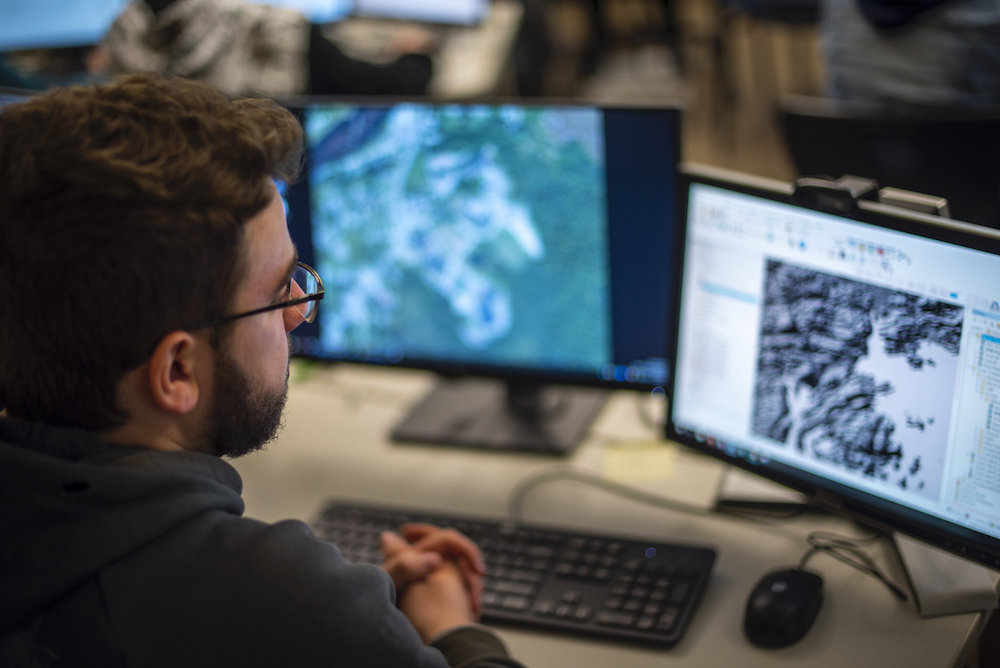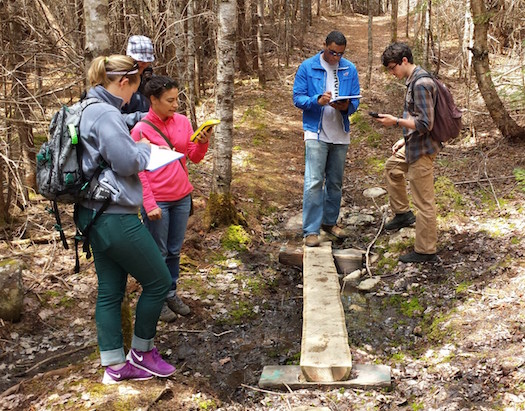 Photographs of students, staff, and faculty not wearing masks were taken prior to the coronavirus pandemic. The University of Maine and the University of Maine at Machias follow federal and state Centers for Disease Control and Prevention health and safety guidance, which includes social distancing and use of face coverings for the start of the 2020–21 academic year.
Geographic Information Systems Institute
This 5-night, 6-day residential program will take place at the UMaine 4-H Camp & Learning Center at Greenland Point in Princeton, Maine.  
Dates:
Monday, July 5th to Saturday, July 10th
Description: 
Students will enroll in GIS 204: Introduction to Satellite Positioning and Navigation Systems for 1 college credit.  From after breakfast to before dinner each day, students will learn the basics of satellite positioning systems and use handheld GPS receivers in the field to navigate, gather data, and create maps.  They will do several outdoor, hands-on activities, as well as mapping activities in the laboratory. The week will culminate in a field mapping activity. Grades will be based on field activities, quizzes, and a service project.  In the evenings after dinner,  students will participate in recreational activities lead by Greenland Point staff.  
GIS 204 is one of the courses required for the UMM Geographic Information Systems Career Pathway.  Learn more here.
GIS 204 is a course option for the UMaine Outdoor Leadership Career Pathway.  Learn more here.
Cost:
Maine DOE Aspirations qualified students–  $325 (Tuition is FREE and program costs are $325.)
All other in-state, out-of-state, and international students- $463.25 (Tuition is $138.25 and program costs are $325.)
Need-based scholarships are available, but all students will be required to pay a minimum of $25.00.
Additional Information:
Cell phones can only be used during class time as directed by the instructor for GIS 204 activities.  Cell phones will be collected at dinner and put in a safe place overnight to charge.  Students will get them back at breakfast.
Students will be required to provide proof of a negative COVID test performed within 72 hours of check-in.  
Students will be required to follow all current CDC COVID guidelines.
About Greenland Point:
The center is nestled in the center of a 64-acre wooded peninsula known as Greenland Point on Long Lake in Princeton. Long Lake is one of several large lakes near Grand Lake Stream in the Down East region of Maine. The camp includes traditional rustic log cabins that form a small village and a sporting-camp-style lodge and dining hall. The extensive waterfront includes an aquatics area, boating docks, and natural shoreline, providing swimming, boating, and great fishing opportunities. The forested location boasts hiking trails and unique natural features to explore and includes remote campsites, and plenty of wildlife that call Greenland Point home.  Learn more here.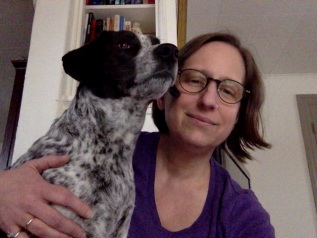 Tora Johnson has taught marine, environmental, and computer mapping (GIS) since 1996. Before teaching college, Tora made a career of teaching and crewing aboard several of the large sailing vessels that ply the coast of New England, as well as commercial fishing in Alaska. Her research focuses on political conflicts over marine and coastal resources and how people use maps to make decisions. She has collaborated with installation artists and sculptors on community-based and place-based installation art projects. Also a writer, Dr. Johnson's award-winning book, Entanglements: The Intertwined Fates of Whales and Fishermen, was released in 2005. 
For over 50 years the University of Maine 4-H Camps & Learning Centers have strengthened children's connections to the natural world through a combination of camps and school programs state-wide. These programs are designed to inspire outdoor fun, practical woods-wise skills, and "hands-on" conservation education. Through these connections, we feel that we are making a positive impact on youth development by creating deepening respect for our natural resources. Participants may learn a new outdoor skill or activity that will increase their awareness and understanding of ways that we can live fulfilling lives and make sound choices while doing the things that we enjoy!