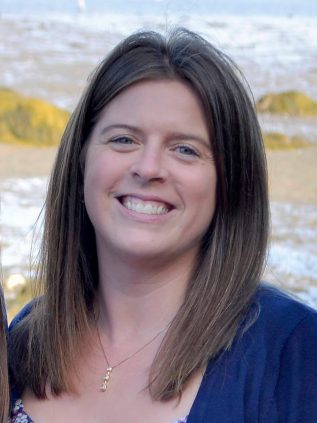 Hi!  My name is Christy Alley and I am the Director of Early College. 
Born and raised in Downeast Maine, I graduated from Machias Memorial High School and earned my bachelor's degree in psychology and sociology at Bowdoin College.  I am a licensed social worker as well as a certified Global Career Development Facilitator.  For the past 20 years, I have worked with low-income, first-generation high-school and college students providing academic, career, and financial aid advising in my roles as Maine Educational Talent Search Advisor with UMaine, JMG College and Career Specialist at Machias Memorial High School, and Student Success Coordinator/High School Transitions Advisor at UMaine Machias.  
I became working for the early college program in the summer of 2015 and took on the newly created role of director in September of 2019.  My goal is to increase early college participation and access to high school students throughout the state of Maine and Washington County, in particular.  I am dedicated to building relationships with students, parents, and school personnel and strive to provide top-notch customer service. 
I live in Jonesport with my husband, Nate, and my three children- Hailey (21), Tyler (19), and Anderson (12).  When not at work, I enjoy spending time with family, attending my kid's extracurricular activities, reading, scrapbooking, and taking pictures.
Email:  christy.alley@maine.edu; um.earlycollege@maine.edu
Phone: 207.255.1268 (voicemail only)
Booking Link: christyalley.youcanbook.me
Mailing Address:
UMaine Machias Early College Program
116 O'Brien Ave
Machias, ME 04654