MaineStreet Student Center
As an Early College Student you will use your MaineStreet Student Center to do the following:
View your class schedule
View the course mode

Web or Web-Online
Real Time or Real Time Online
In-person

Find your classroom location (for on-campus classes)
View drop and withdrawal deadlines
Check your final grades
Follow these steps to log into your MaineStreet Student Center:
1. Go to your student portal at https://mycampus.maine.edu
2. Log in using your username and password
3. Under LaunchPad, click on the MaineStreet Icon   

You will now be viewing your Student Homepage.  You should see 2 tiles- one labeled "Student Center" which is the new MaineStreet experience and one labeled "Classic Student Center" which is the older version. 

If you click the "Student Center" tile, then you will be brought to the new MaineStreet Student Center.  View the image below for information about where to click to get your schedule, transcripts, and grades.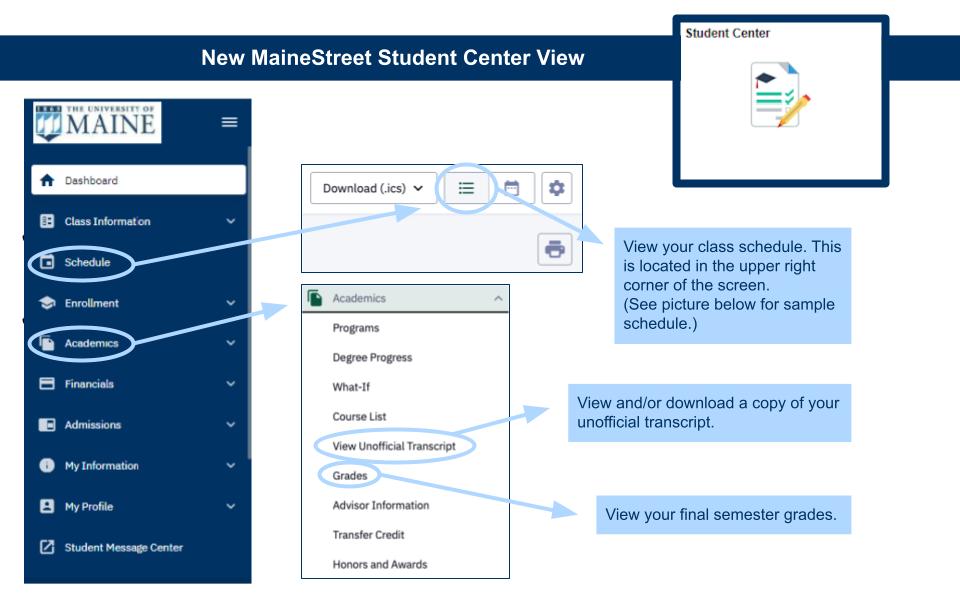 What follows is a sample schedule: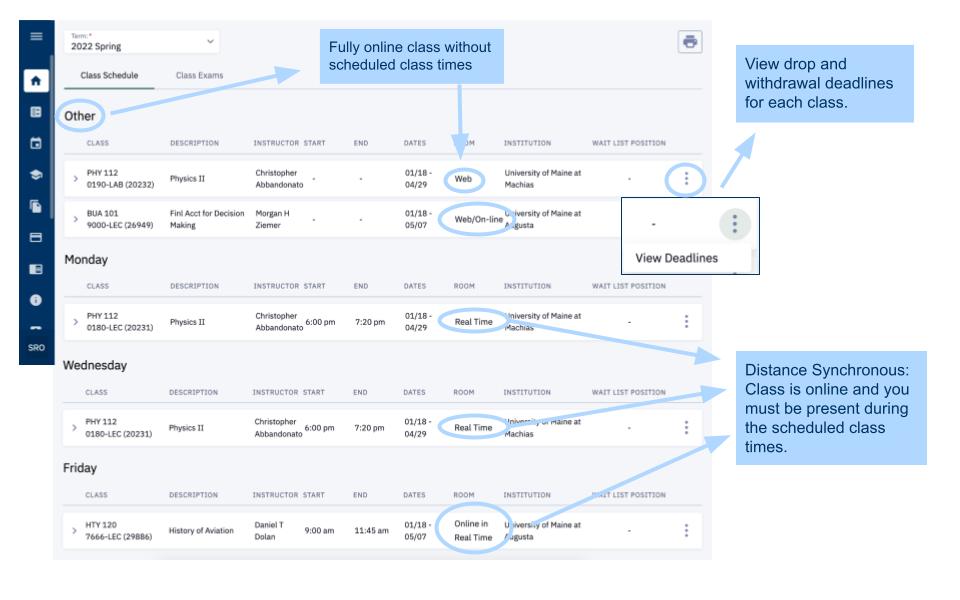 If you prefer to use the Classic Student Center then a sample schedule is as follows: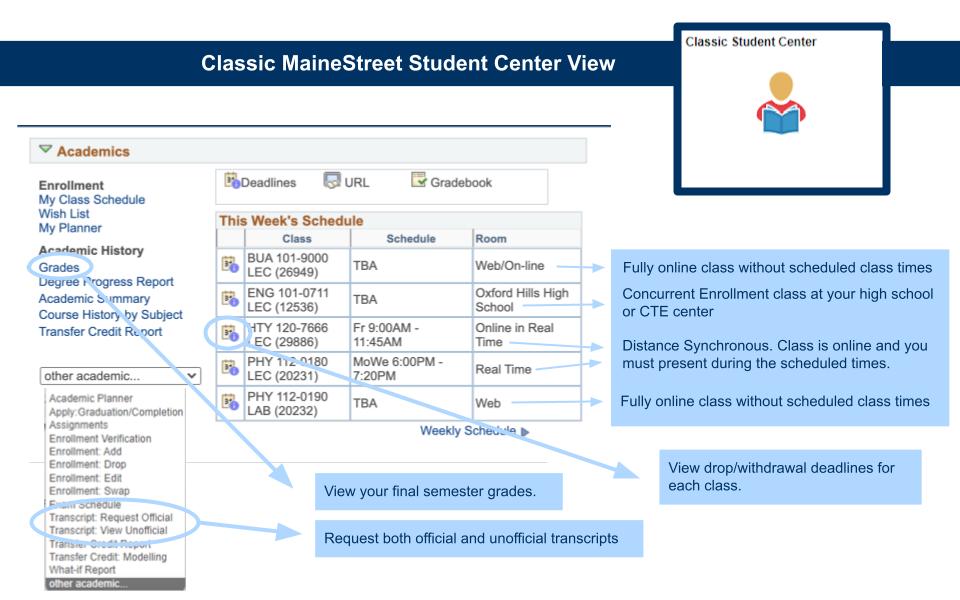 Need help with using MaineStreet?
Contact us!