---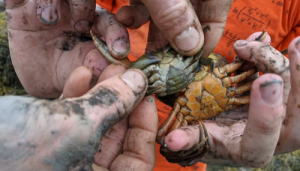 INT 188: Introduction to Integrated Science and Career Exploration
This course involves field and laboratory based data collection, data analysis, and lecture in the Science, Technology, Engineering, and Mathematics (STEM) disciplines, including participation in group-based directed research projects and career planning exercises, with guest lectures and daily activities centered on contemporary environmental issues and STEM innovations, and culminating in a student project based research symposium (August 11, 2022) at the end of the course. This four-week course includes 40+ hours of course and lab work during which students undertake a guided research project working with peers and career planning.
Students apply basic science, math, and problem-solving skills to investigate a research question that is relevant and engaging.
They practice research skills such as study design, graphing, data analysis, critical thinking, and communication, and then apply them in an open-ended investigation that they conduct with peers.
---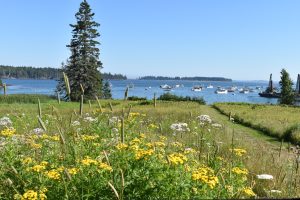 ENV 103: Introduction to Trees and Wildflowers of Maine
A non-technical approach to the identification of commonly encountered trees and wildflowers of Maine. Students are introduced to basic plant structures and the techniques used for plant identification. Upon completion of this course a student should have an appreciation of the diversity of plant life in Maine, a knowledge of the local flora and the various habitats in which different species occur, and the ability to identify additional plants that he or she may encounter in the future. 2 credits
Professor Eric Jones
July 11-22, Monday- Friday 8:00-11:50 am
---
ANT/ART 215: Petroglyphs and Middens
Students will engage in field-based activities to enhance their understanding of the indigenous inhabitants of Downeast Maine by investigating the petroglyphs – images and symbols pecked or inscribed into rock, and shell middens – the visible remains of the coastal societies who once lived here. Topics of exploration include: Understanding Material Culture; The developing landscape and cultures inhabiting the area; Native settlement history; Anthropological perspective of the study area; The methodology of archaeology and gathering information at shell site and petroglyph locations; Making sense of symbols and arriving at some of the meanings of the images of the petroglyphs. 3 credits
Professors Bernie Vinzani and Jamie Moreira
July 18-23, 9:00 am to 4:50 pm
Optional:  Stay on campus for FREE  
---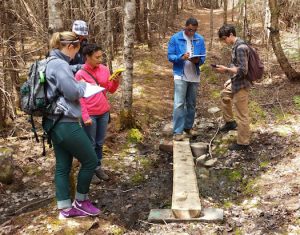 GIS 204: Introduction to Satellite Positioning & Navigation Systems
Students will gain knowledge of the Global Positioning System and other global navigation satellite systems (GNSS), using handheld receivers in the field to navigate and gather data and processing data for use in computer mapping. Topics to be covered include the basic principles of GNSS technology, uses of the technology, sources of error, mission planning, methods used to minimize error and prevent data loss, basic geodesy related to satellite positioning systems and basic mapping software. Students will do several outdoor, hands-on activities with handheld receivers, as well as mapping activities in the laboratory. They will be assessed on their laboratory worksheets, quizzes and a simple service project. 2 credits
Required: Computer with internet access, webcam and smartphone or GPS-enabled tablet.
Professor Tora Johnson
Online: July 18-29
On Campus: July 30 & 31, 10:00 am-4:00 pm
Optional:  Stay on campus for FREE  
---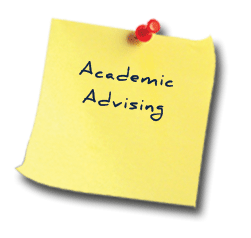 How much time per week should I spend on my course?
6-week Summer Session course= ~ 20 hours per week
14-week Summer Session course= ~8.5 hours per week
A typical semester is 15 weeks long.  For every 1 credit hour in which you enroll, you will spend approximately 2-3 hours outside of class studying. Thus, one 3 credit course = 3 hours in class per week + 6-9 hours study time per week = 9-12 total hours per week.
Important Reminders
The application deadline is 1 week prior to the class start date.
Only completed applications will be processed.  A completed application includes your signature, your parent's signature, and your school counselor's approval in the ExplorEC portal.
You must purchase any required textbooks.  

Course registration is subject to space availability and registration will be confirmed via email. 

You will earn UMaine Machias credit upon completion of an early college course.
Tuition is free for qualifying students.

A maximum of 12 credits can be paid for by Aspirations per academic year.  For Aspirations billing purposes the academic year runs from May 1st to April 30th. 

UMaine Machias will charge you a reduced tuition rate of $138.25 per credit hour for every credit you take over 12 credits.
Make sure you have adequate technology and internet connectivity available to you that will allow you to complete online or remote courses. Tips for remote learning are available from the Division for Lifelong Learning.