Building Tomorrow's Business Leaders: Equipping You for Success in the Ever-Evolving Business Landscape
Join us in the journey of building the business leaders of tomorrow. Our program is dedicated to equipping you with the skills and mindset needed for success in the ever-evolving business landscape. We foster technical excellence and entrepreneurial spirit to ensure you're prepared to excel and lead in the business world.
A Holistic Curriculum
Our comprehensive curriculum is tailored to offer students a well-rounded comprehension of the business world. We focus on the technical aspects of management, finance, and accounting while delving deeper into subjects such as economics, marketing and communications, human behavior and social psychology, and the vital areas of social responsibility and leadership.
Learning Objectives

Demonstrate a comprehensive understanding of small business management principles, including accounting, finance, economics, marketing, operations, human resources, and legal considerations.
Analyze and apply small business management principles to real-world business scenarios, including financial projections, marketing strategies, operational plans, and strategic partnerships.
Demonstrate effective communication and leadership skills for leading and managing small business enterprises.
Apply sustainable small business strategies and assess their impact on business success and growth.
Professional Growth and Development
At the heart of our academic mission lies the commitment to hands-on learning and career readiness. Our dedicated faculty in Small Business Management maintain robust partnerships with community leaders, local businesses, and nonprofit organizations. This ensures that our students are consistently exposed to a wide array of opportunities for professional development, allowing them to thrive in their future careers.
Explore the Bachelor of Science in Small Business Management program and embark on a journey that combines academic excellence with real-world experiences, preparing you for success in the dynamic field of small business management.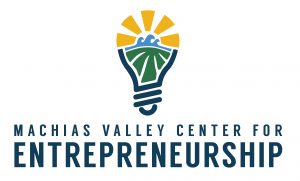 The University of Maine at Machias is pleased to partner with the Sunrise County Economic Council and its forthcoming small-business incubator, the Machias Valley Center for Entrepreneurship in support of internship, training and networking opportunities for UMaine Machias business students.
Degree earned
Bachelor of Science in Small Business Management