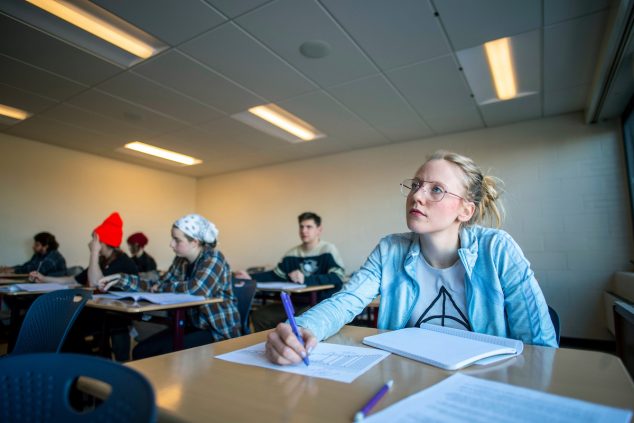 B.S. in Small Business Management
Why UMaine Machias?
This program can be completed on campus or 100% online. Visit UMaine Machias Online to learn about enrolling as an online student.
Program directors work closely with community businesses such as Machias Savings Bank, offering internship and job training opportunities to students.
Hybrid courses allow flexibility for students who want to take classes while pursuing a career.
University of Maine at Machias (UMaine Machias) alumni who have founded successful businesses serve as program mentors and help connect students to job opportunities.
The Bachelor of Science in Small Business Management program offers a comprehensive curriculum that develops students' skills in managing and leading small businesses. From foundational business and marketing courses to advanced experiences in real-world sustainable business applications, the program is designed to inspire and empower aspiring small business owners and managers.
Recognizing the importance of visionary leadership, risk management, and problem-solving, our program cultivates these essential qualities in aspiring business professionals. Our vision is to develop and nurture the next generation of small business leaders to bring sustainable positive contributions to their communities.
With a focus on technical expertise and a practical approach, our Small Business Management program provides a well-rounded education within a close-knit environment. Students will gain a deep understanding of small business operations intricacies and develop critical skills to thrive in today's competitive business landscape.