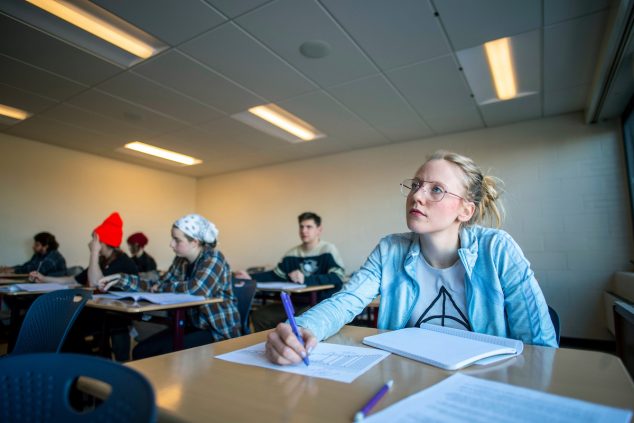 B.S. in Business and Entrepreneurial Studies
Contact Us
Heather Ball
Chair of the Professional Studies Division
207-255-1381
hball@maine.edu
229F Torrey Hall
Why UMM?
This program can be completed on campus or 100% online. Visit UMM Online to learn about enrolling as an online student.
Program directors work closely with community businesses such as Machias Savings Bank, offering internship and job training opportunities to students.
Hybrid courses allow flexibility for students who want to take classes while pursuing a career.
UMM alumni who have founded successful businesses serve as program mentors and help connect students to job opportunities.
Successful entrepreneurs are innovators, dreamers and doers. They are prudent risk takers and persistent and focused problem solvers. Our program seeks to encourage and develop entrepreneurs and an entrepreneurial culture. Our Business and Entrepreneurial Studies program emphasizes professional skills and entrepreneurial talents. Entrepreneurship infuses and inspires the curriculum, from introductory business and marketing courses through capstone courses incorporating real-world experience.