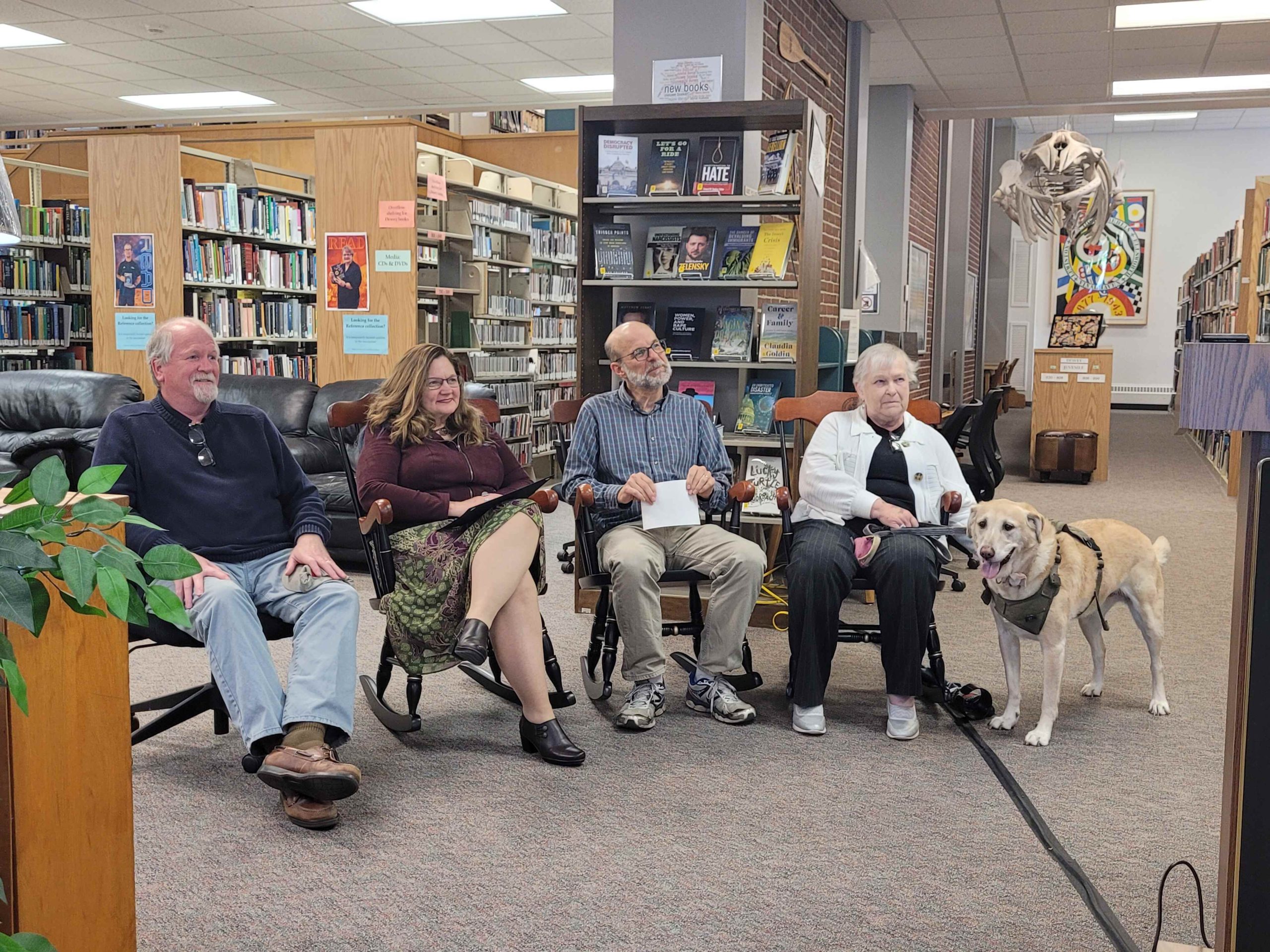 Four retiring professors honored
Thursday afternoon our campus community gathered to honor four retirees, who will be greatly missed, in a ceremony at Merrill Library.
Thank you to Professor Dr. Lois-Ann Kuntz, Associate Professor James Moreria, Professor Dr. Lori Schnieders, and Professor Dr. Stuart Swain for your many years here at UMM!
Your dedication to your students and the University has been exemplary and we wish you nothing but the best.
We were happy to see so many familiar faces in the crowd, helping to send our retirees off in style!