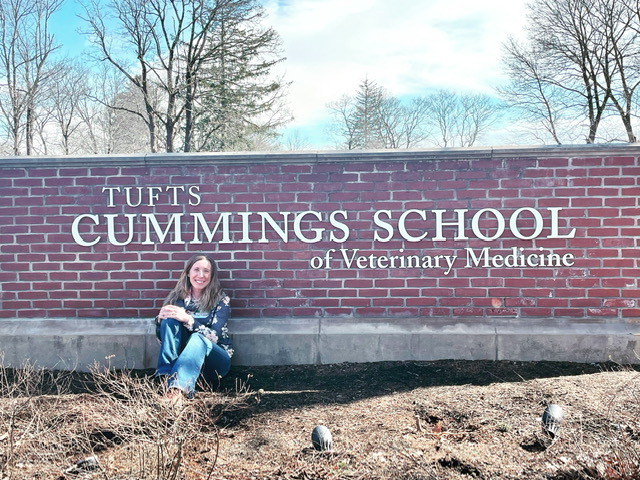 Local vet tech and UMaine Machias student accepted to veterinary medicine program at Tufts University
Machias, Maine — For as long as she can remember, Morgan Leighton has wanted a life that involves caring for animals. She comes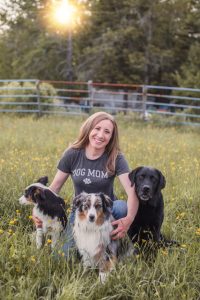 from a long line of those who feel the same, especially for horses. Leighton's mother and grandmother were both barrel racers.
"I've just been immersed in horses my entire life. We had 10 cats growing up, dogs, just a ton of animals. I always knew I wanted to do something with animals," says Leighton.
After graduating from Narraguagus High School in 2004, Leighton tried to decide between the education paths of pre-vet or vet tech. That summer, Leighton worked as an assistant at the Milbridge Veterinary Clinic and took her first courses in veterinary technology at the University of Maine at Augusta in Bangor that fall. She completed an associate degree in 2009, after also working in her uncle's lobster business and having her first child.  
That same year, Leighton returned to the Milbridge Veterinary Clinic as a state licensed vet tech. She has been there for the past 13 years. 
In 2020, Leighton decided it was time to do more with her career in veterinary medicine and had plans to take the science classes at the University of Maine at Machias that she would need to apply to vet school. The COVID-19 pandemic and the need to homeschool her eighth-grade daughter, paused those plans for a year.
She applied to vet schools in the northeast to keep her daughter close to family. Leighton has been accepted into the Cummings School of Veterinary Medicine at Tufts University.
Dr. William Otto, professor of Chemistry at UMaine Machias, shared, "I am excited for Morgan, as she has worked hard to achieve her academic goals. Morgan's passion for horses is clearly evident, and her joy when she is able to connect the concepts in organic chemistry to the biology of animals is great to have in class. For example, her self-designed general chemistry experiment on identifying what equine antacid supplement is the most effective at neutralizing gastric acid. I look forward to seeing Morgan achieve her goal to become a vet for this area."
Dr. Barbara Jensen at Milbridge Veterinary Clinic has been knitting mouse toys filled with catnip to help raise money for Leighton's education-related expenses. The cat toys, available for a $5 donation, combined with other patron and community donations and a $5,000 scholarship provided by a local client's organization, have raised $20,000.  
"I have a great extended family, my daughter, and a huge community support system," says Leighton, who starts veterinary school this August. "They have all been a blessing." 
After her four-year degree is complete in Massachusetts, Leighton plans to move back to her Milbridge community in hopes of running a small and large animal practice.