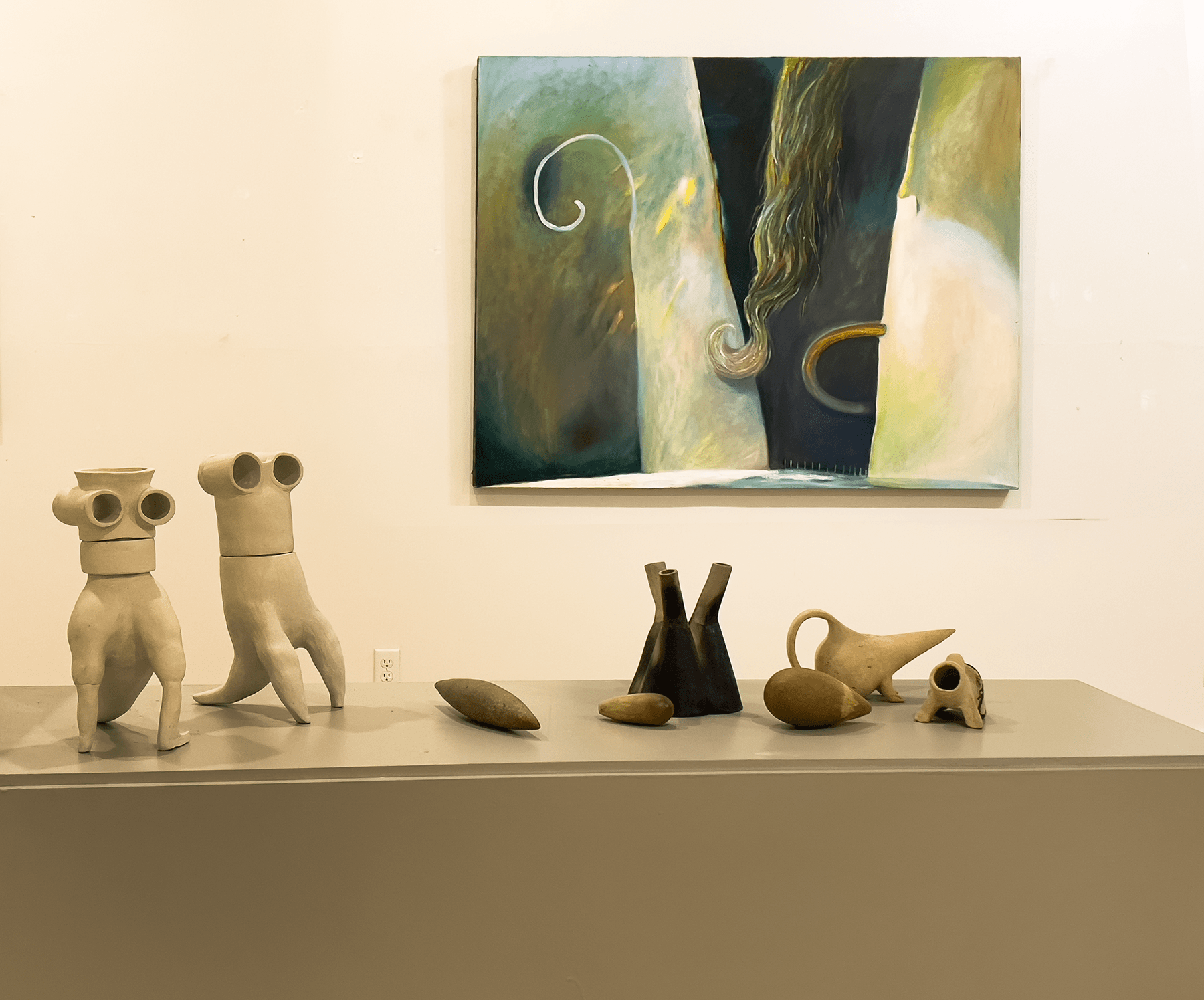 Leslie Bowman art exhibition at the University of Maine at Machias opens March 21
Machias, Maine — "Assessing the Situation," an exhibition of large paintings and clay forms by Leslie Dale Bowman, opens March 21 at the University of Maine at Machias Art Gallery. 
The works by Bowman, a UMaine Machias assistant professor, represent the natural world without the obvious representations found in her more well-known paintings from life. They span several decades and introduce viewers to relationships found in our local environment. The clay forms spring from the same well, serving as contemporary artifacts of a world still in the making.
The opening event will be held from 4–6 p.m. on March 21 on the first floor of Powers Hall. The exhibition is open 1–5 p.m. Monday–Friday through the end of April, and in the summer by appointment.
For more information or to request a reasonable accommodation, call 207.255.1279