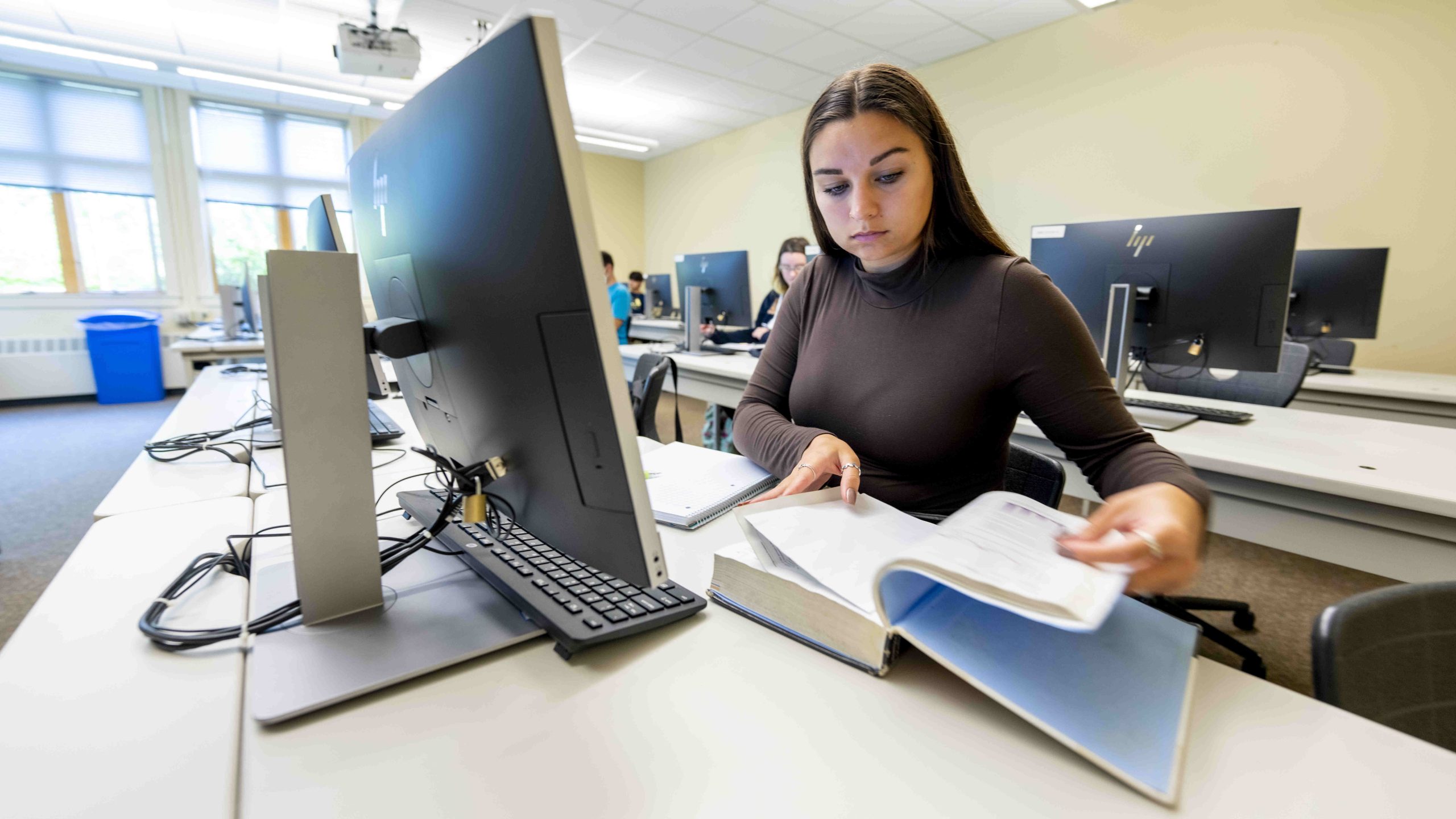 Annual college guides place UMaine, UMaine Machias among top performers nationwide
Multiple college guides have once again placed the University of Maine and its regional campus, the University of Maine at Machias, among the best higher education institutions nationwide in their latest editions.
The U.S. News & World Report 2023 Best Colleges rankings featured UMaine in its list for top National Universities — those producing groundbreaking research and offering a full range of undergraduate, master's and doctoral programs. UMaine was also named a Top Performer in Social Mobility — an institution that enrolls and graduates large proportions of disadvantaged students awarded with Pell Grants — by the publication, and included in its Top Public Schools list. Its undergraduate programs for business, computer science, engineering and nursing also were ranked among the best in the nation by U.S. News and World Report.
UMaine Machias was included in U.S. News and World Report's 2023 list of top National Liberal Arts Colleges — those that emphasize undergraduate education and award at least half of their degrees in the liberal arts fields of study. As a National Liberal Arts College, it also is ranked in the Top Performers on Social Mobility and Top Public Schools lists.
UMaine was featured in Princeton Review's "Best 388 Colleges for 2023", and also was named one of its Best Northeastern colleges.
"Seeing our university and regional campus in these top college listings once again reaffirms our efforts to provide a meaningful and affordable education for all of our learners," says UMaine and UMaine Machias President Joan Ferrini-Mundy. "I am proud of the world-class faculty and staff whose excellent efforts to meet students where they are continually garners widespread recognition for our institutions, whether it be through these guides, our designation as an R1 top-tier research university, features in local and national media or grants and investments awarded by state and federal agencies."
The Princeton Review profile for UMaine includes multiple "Students Say" reflections on academics, campus life and the student body. Students who responded to the guide's survey highlighted the university's broad course selection, hands-on learning experiences, affordability, friendly atmosphere, supportive peers, Black Bear pride in athletics and recreational opportunities across all four seasons.
"There is a unique sense of Maine here, and we are quite united under the Black Bear banner," one student told the publication.
Washington Monthly's 2022 College Guide and Rankings included UMaine in its list of top National Universities — institutions that award a significant number of doctoral degrees — based on contributions to the public good in three broad categories: social mobility, research and providing opportunities for public service. UMaine also was included in the publication's Best Colleges for Student Voting list.
The magazine ranked UMaine Machias among its top Liberal Arts Colleges — four-year institutions that award almost exclusively bachelor's degrees and that focus on arts and sciences rather than professional programs — also based on its contributions to social mobility, research and public service opportunities.
This summer, Fiske Guide to Colleges 2023 also featured UMaine.
Contact: Marcus Wolf, 207.581.3721; marcus.wolf@maine.edu