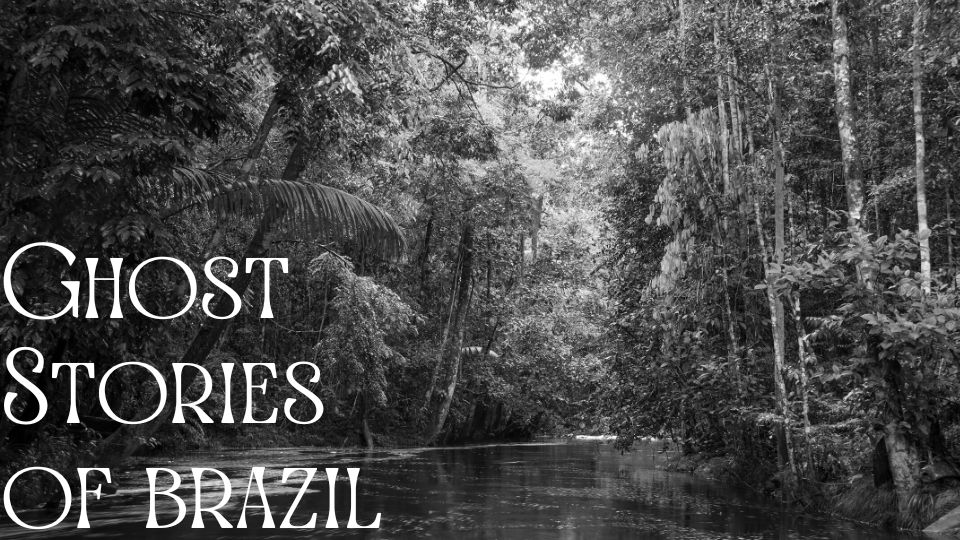 UMaine Machias professor receives UMaine faculty research grant to study in Brazil
Machias, Maine — University of Maine at Machias Professor Marcus LiBrizzi has been researching and collecting the ghost stories of Brazil for a decade, traveling across the country from the Amazon Rainforest in 2012 to southeastern Brazil five years later. Now, a University of Maine faculty research grant will allow LiBrizzi to further his work in Brazil and complete what will be his sixth volume of ghost stories. 
LiBrizzi, a professor of English and a Machiasport resident, has a personal and professional connection with Brazil. His husband, Jomar, is Brazilian and they have a house in the city of Vila Vehla in the state of Espirito Santo. For his fieldwork, collecting the country's ghost stories, LiBrizzi works with an interpreter, professional tour guides and a consultant who is a retired history professor.
During a visit with family this past February, LiBrizzi taught remotely, and mapped the objectives, procedures and timeline for his research project, which includes a six-week trip in winter 2023 to gather material for six new chapters in the upcoming book. He will travel to the northeast region of Brazil, visiting Bahia, Fernando de Noronha, Maranhão and Rio Grande do Norte.  
"I want to capture personal accounts of the paranormal that reflect Brazil's diverse heritage, rooted in Indigenous, African and Portuguese cultures," says LiBrizzi. "Broader dissemination of this content would provide new perspectives on literary tradition and historical struggle."
LiBrizzi's ghost stories often connect to the social and political history of a region. For example, "Lost Atusville: A Black Settlement from the American Revolution" recorded and expanded on the role of racial injustice, and how diversity and inequality play in the formation of popular culture.  
Currently, Brazilian ghost stories are hard to find, LiBrizzi says, and those in circulation can lack supporting details and historical context. LiBrizzi's volume of Brazilian ghost stories will feature narratives from all five of the major regions of Brazil and will help preserve these local pieces of history through personal accounts tied to the culture, history and traditions of the Brazilian people.