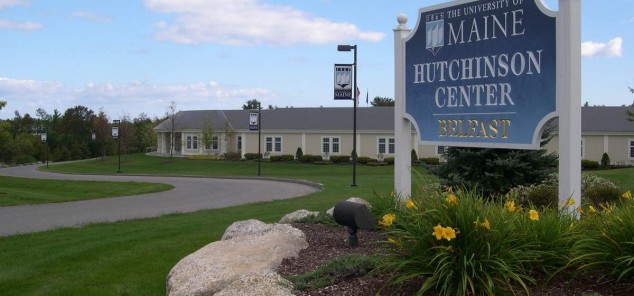 UMM associate degrees, certificates offered through UMaine Hutchinson Center in Belfast
Through a new partnership, students from midcoast Maine can now earn associate degrees or certificates from the University of Maine at Machias (UMM) at the University of Maine Hutchinson Center in Belfast. Enrollment is now open for programs beginning fall 2021 and scholarships may be available. The UMaine Hutchinson Center will be hosting an online information session from 12:30–1:30 p.m. on June 4.
Three UMM associate degree programs are available to students through the Hutchinson Center: an Associate of Arts program in Liberal Studies (AA) with concentrations in allied health, audio/media production, creative writing, mental health and rehabilitation, and psychology, and two Associate of Science programs: business and entrepreneurial studies or conservation law and outdoor management.
An associate degree is a foundational degree that can help students achieve academic and professional goals in less time than it takes to earn a bachelor's degree. Credits earned in an associate program can be applied to a future bachelor's degree.
Five UMM certificate programs also are available through this partnership: Geographic Information Systems (GIS), Advanced Geographic Information Systems (GIS), Entrepreneurship, Human Resource Management, and Mental Health and Rehabilitation Technician/Community. A certificate program is a series of courses providing in-depth study, giving students up-to-date skills and information needed to excel in their chosen field or transition to a new career. UMM certificates provide a deep understanding that goes beyond what a single course or workshop might provide. Students do not need to be enrolled in a full degree program to earn a certificate.
The Hutchinson Center will be an anchor for midcoast students participating in UMM programs, offering a home base to ensure student success, a supportive community of students, lab and classroom space for live course components, technical support and access for students taking online courses.
"The Hutchinson Center partnership with the University of Maine at Machias will provide access to a wealth of new educational opportunities, including associate degrees and certificate programs, for the students we serve in our community," says Hutchinson Center interim director Kim Wilson-Raymond. "Our goal is to serve as a comfortable and supportive 'home base' for students as they pursue their educational goals."
"We are excited to launch this partnership to deliver our associate degrees and certificate programs at the Hutchinson Center in Belfast," says Heather Ball, assistant vice president of Academic Affairs at the University of Maine at Machias. "We look forward to working with the dedicated professionals at the Hutchinson Center to build a community of learners in the local area. These academic programs will provide flexible opportunities for a wide array of learners, from first-time college students to adult learners seeking degree attainment or workforce credentials."
Enrollment and scholarship applications for UMM programs and classes (as well as Hutchinson Center classes) are due Aug. 16, 2021.
The Hutchinson Center also supports UMaine students enrolled in undergraduate and graduate programs through its in-person and online courses, student advising and IT support. For more information about UMM programs, visit hutchinsoncenter.umaine.edu/academics/umm-programs/ or contact Kim Wilson-Raymond; 207.944.1796, kim.raymond@maine.edu.