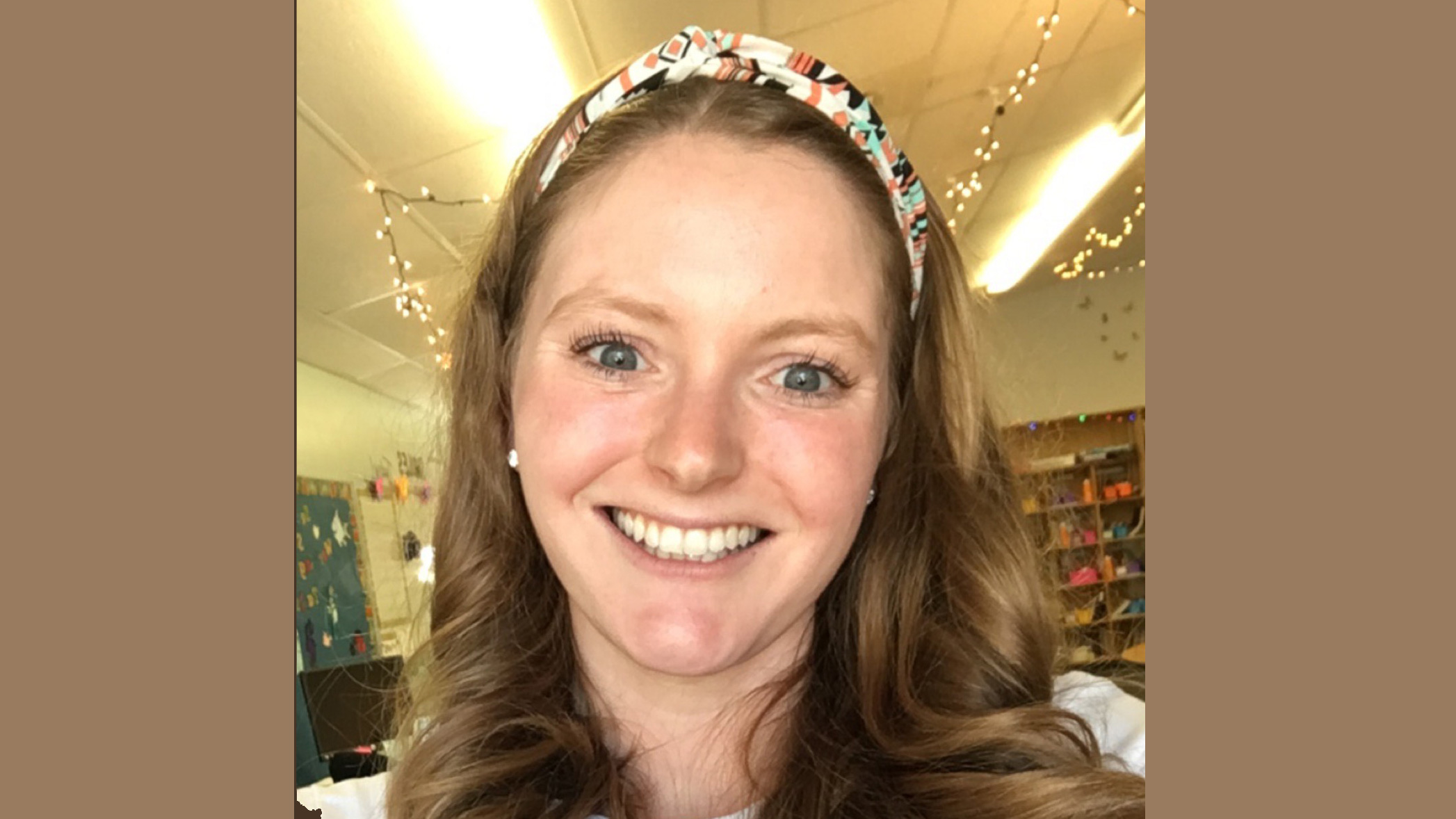 Alumni Spotlights: Katerina Graham '18
This month our spotlight shines on Katerina Graham of East Machias. Since her graduation from UMM's college studies program with a concentration in special education in 2018, Graham has served as a special education teacher in two local schools, teaching students in kindergarten through the eighth grade.
Tell us a little bit about what you are doing now.  
I began working at Elm Street School in 2017 as an educational technician III. The following year I began my journey as a special education teacher. My first year teaching as a special education teacher was ever-learning. I taught kindergarteners all the way to eighth graders at Jonesboro Elementary School. After completing one year there, I returned to Elm Street School to be a special education teacher to fifth- through eighth-graders.
I'm about to complete my second year teaching at Elm Street. I love working with this age group. My favorite part of being a special education teacher is working in small groups where I help students build confidence in themselves with their reading, language, and math skills. 
When I am not working, I can be found spending time with my 14-year-old Quarter Horse, Holly. She's my pride and joy. If I could bring her to work with me I would. All of my students enjoy asking me questions about Holly, and soon they will get to meet her in person to learn how to groom horses. I am extremely excited for this adventure with my students! 
What is the most valuable thing you learned while at UMM?
The most valuable thing I learned while at UMM was how to become a lifelong learner. It was not necessarily in a class but collectively over my time at UMM. Sometimes a teacher would mention it in a lecture or I would read about being a lifelong learner in a text that was assigned.
Do you have any advice for current students at UMM?
Ask questions and ask them often. Knowledge is power and can bring about new opportunities.
How did your time at UMM prepare you for what you are doing now?
Learning how to plan ahead and manage my time has been the best preparation for teaching. It has also helped me in my personal life too. 
How has UMM made a positive impact on your life?
The most positive impact that UMM has had in my life has been the connections I've gained from attending school there. I'm very thankful for the opportunity I had to work with assistant bursar Barbie Holmes in the Business Office as a work-study student for more than three years. I learned many great business tips from her. I've also helped others get into contact with the person they need to speak with at UMM when they have questions regarding a class, a bill or financial aid. It always feels good to help others, especially when it comes to their education. I would not be where I am today without the UMM staff and faculty guiding me throughout my degree.