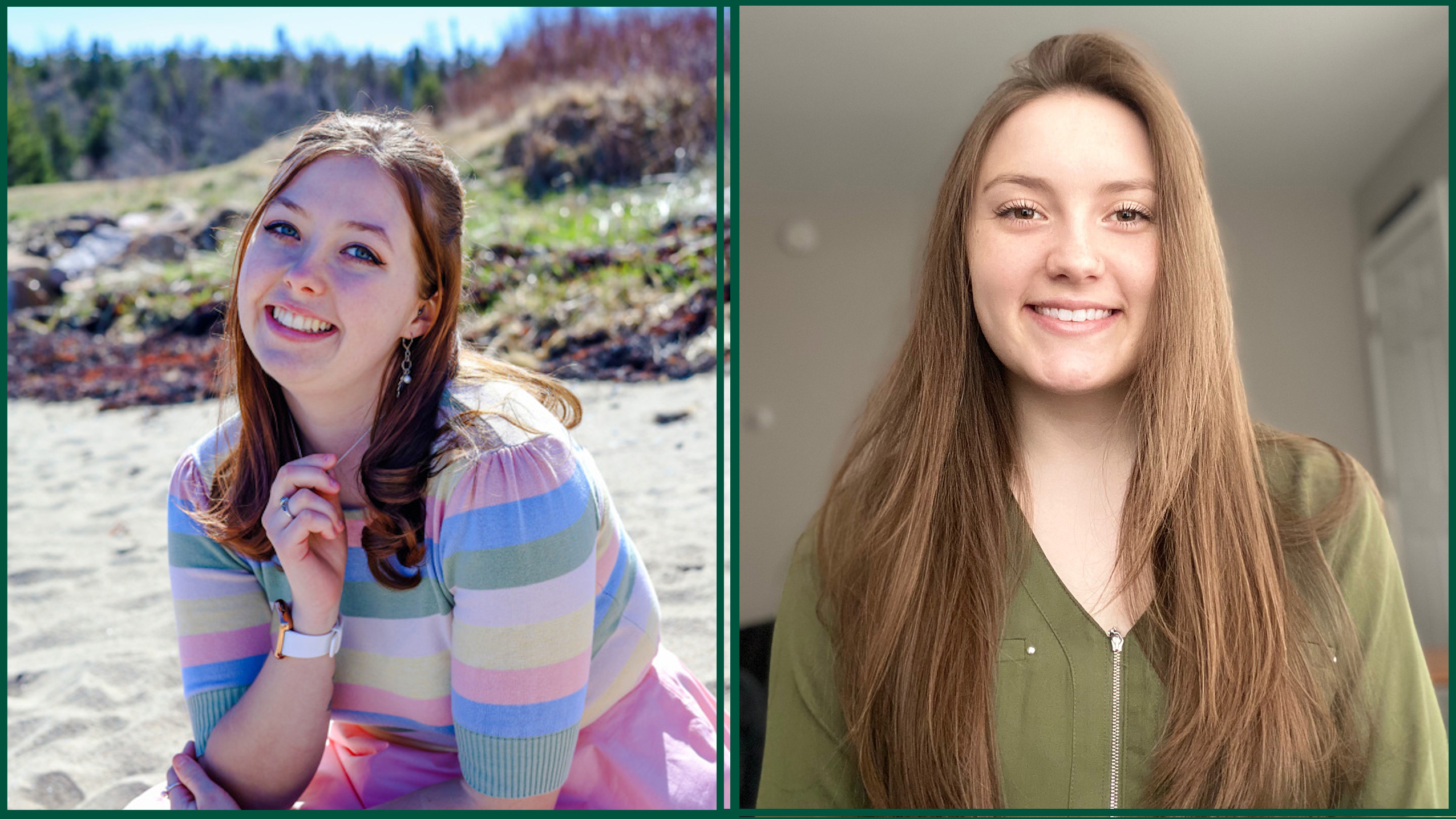 Class of 2021 valedictorian and salutatorian announced
Carol Smith of Jonesport is the 2021 University of Maine at Machias valedictorian and Alisha Burtt of Sturbridge, Massachusetts is this year's salutatorian.
Smith is a secondary education major with a concentration in social studies and a minor in history. She honed her teaching skills as a tutor in the UMM study center, and as a peer mentor and leader for the university's former Supplemental Instruction program.
In her senior year, Smith completed a student-teaching practicum in the history department at Washington Academy in East Machias. She plans to pursue a position as a social studies teacher in a local high school and a master's degree in history.
Burtt is a psychology and community studies major with a concentration in disabilities in youth. She interned at the Calais Alternative School, where she worked in a pre–K classroom for children with behavioral impairments.
Burtt volunteers with the Community Caring Collaborative (CCC), a Machias-based nonprofit. For her senior project, she worked with CCC on the development of its newest program, The Connection Initiative, which will help local residents connect to a wide range of community resources.
After graduation, she will pursue a second bachelor's degree at the University of Southern Maine, majoring in linguistics with a concentration in American Sign Language. She hopes to have a career working with children who are deaf and hard of hearing in an educational setting.
Both students' commitments to community engagement have led them to the field of emergency services: Smith is a volunteer firefighter in Jonesport and Addison, and Burtt worked as an EMT while completing her degree.
Valedictorian and salutatorian are the highest honors awarded by the University of Maine at Machias, requiring a minimum 3.8 GPA and a history of academic excellence, strong character and service to the community.