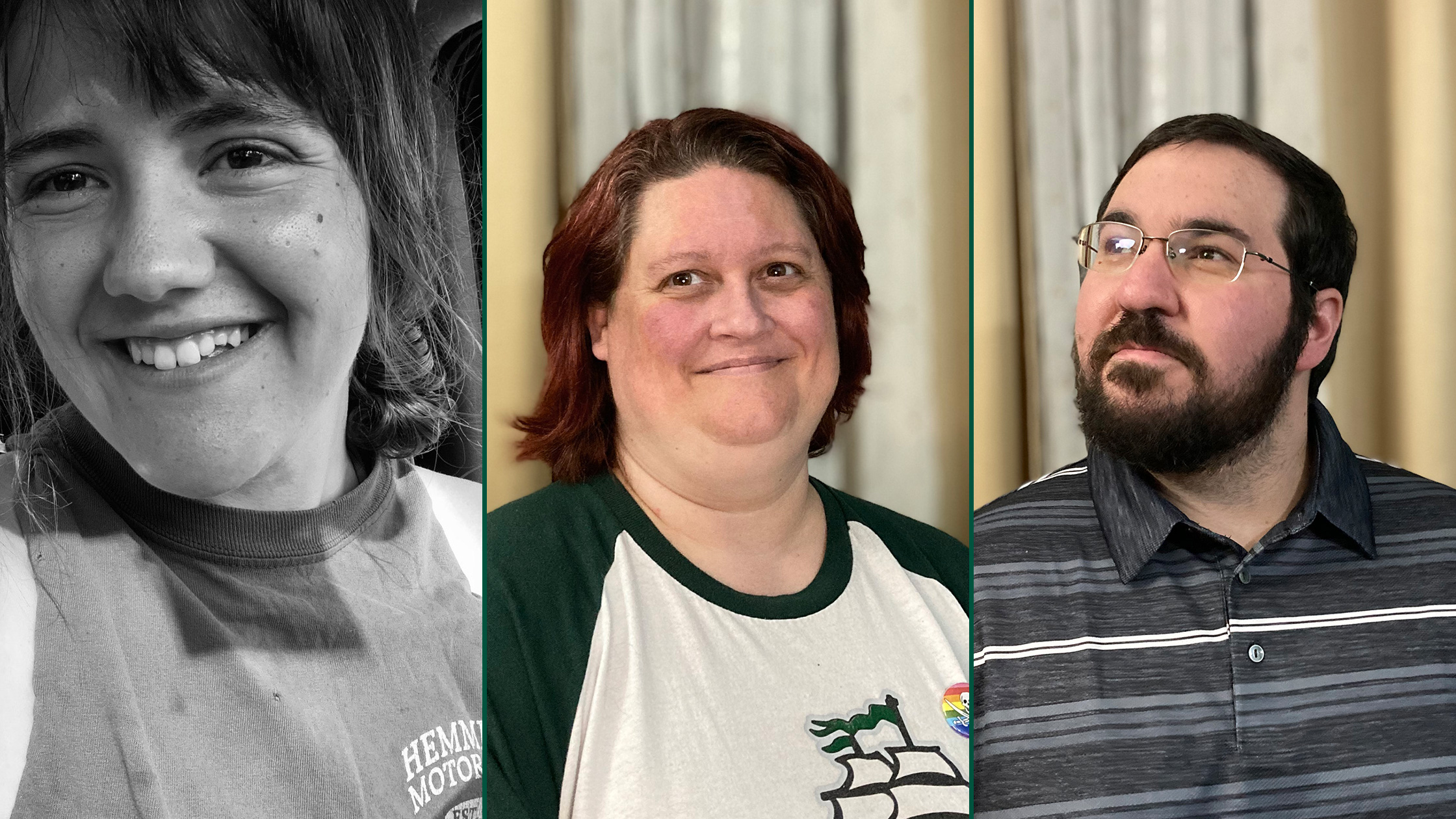 UMM announces 2021 Ivy Orator and Senior Watch Awards
Three graduating seniors at the University of Maine at Machias are being honored for their contributions to the campus community.
Lexi Daggett of New Vineyard was elected Ivy Orator by UMM Class of 2021 graduates. The Ivy Orator traditionally delivers a lighthearted, humorous speech at Honors Convocation to reflect on the college experience.  
Daggett is an environmental studies major with a minor in geographic information systems. As a student intern with the Headwaters Lake Protection Program at Rangeley Lakes Heritage Trust, she was involved in water quality monitoring and performed courtesy boat inspections to identify invasive aquatic plants. She hopes to eventually pursue a career with Maine's Department of Environmental Protection.
Daggett has been active in clubs and organizations on campus, serving a term as president of the Outing Club from 2019–20 and of SHIELD (Student Health: Inclusion, Education, Leadership and Diversity) in 2020.
Eastport couple Teresa and Dan Gallanti were elected by faculty and staff for this year's Senior Watch Awards.
Teresa Gallanti is a psychology and community studies major with a minor in counseling and substance use rehabilitation. She has held a variety of positions on campus, including as a tutor, intern in the Student Life office, orientation leader, member of student senate, and president of the 100% Society.
She also is a 2020 alumna of the Maine NEW Leadership program at the Margaret Chase Smith Policy Center. Her senior project, a study on the benefits of providing free menstrual products to students on campus, was selected for inclusion in the 2021 UMaine Student Symposium.
As a marine biology major, Dan Gallanti conducted research on the decline of soft shell clam landings on the coast of Maine. After graduation, he will begin an internship at the Long Island Aquarium in New York, where he will assist with aquaculture and aquarist duties.
The awards are traditionally announced at an Honors Convocation ceremony in April, which has been cancelled due to COVID-19. The 2021 Honors Convocation list is online.