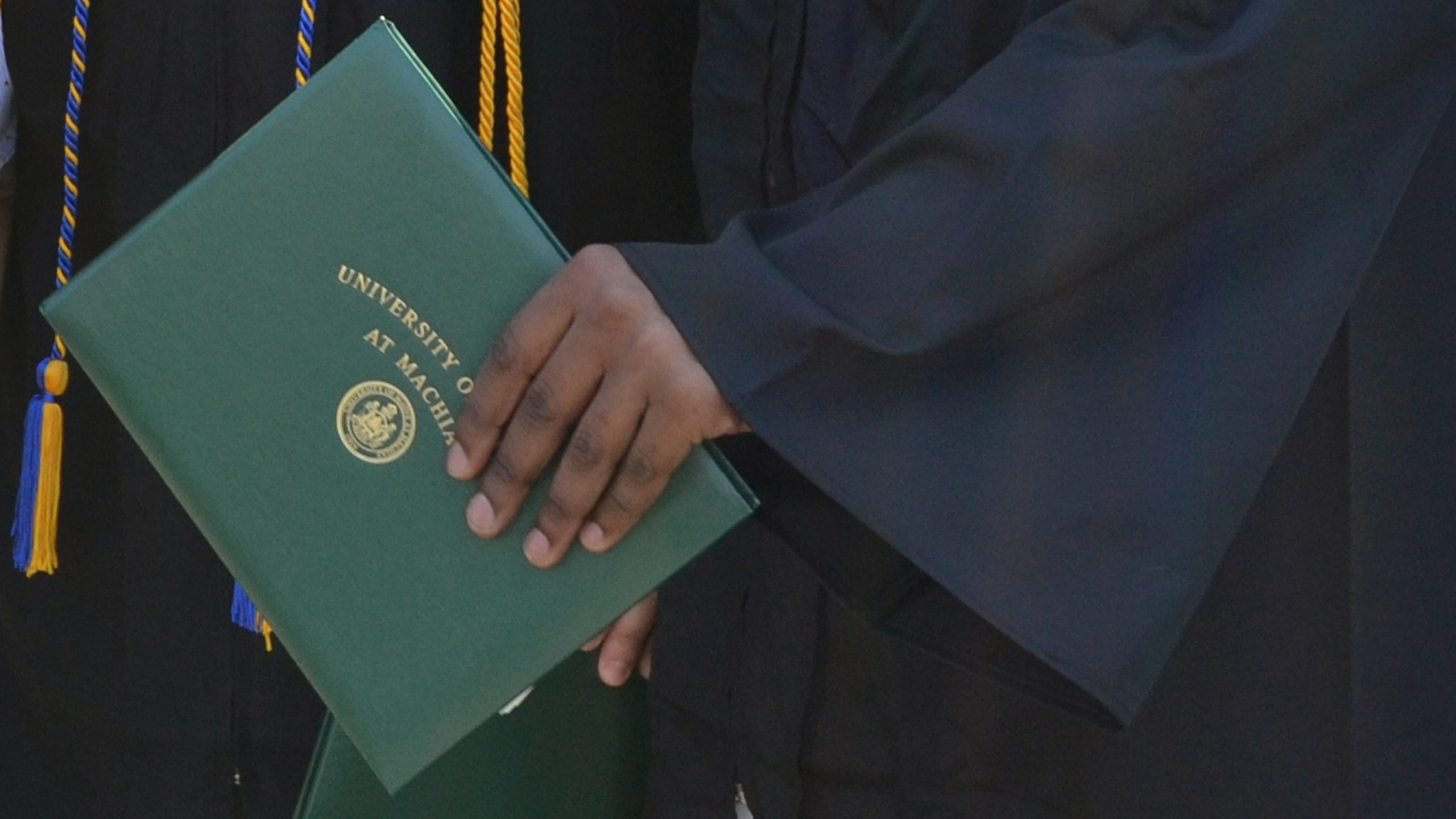 University of Maine at Machias plans hybrid commencement ceremony
The University of Maine at Machias will celebrate its class of 2021 and class of 2020 graduates in a hybrid ceremony with both virtual and in-person components.
Graduates are invited to march in-person at 2 p.m. Saturday, May 8 in UMM's Performing Arts Center, following health and safety guidelines.
There will be no spectators and the participants will be scheduled in small groups, based on their programs of study. All participants will wear face coverings and maintain social distancing. The event will be livestreamed and recorded.
That recording will be incorporated into a video that will include pre-recorded speeches, slideshows and more, and will be published later in the month.
Plans are in place to hold a small vehicle parade following the stage walk on May 8, pending MDOT approval. Vehicles will depart campus at 3:30 p.m. and drive down Main Street. Local businesses and residents are encouraged to stand outside to show support.
For the last information about commencement planning, visit machias.edu/academics/commencement.