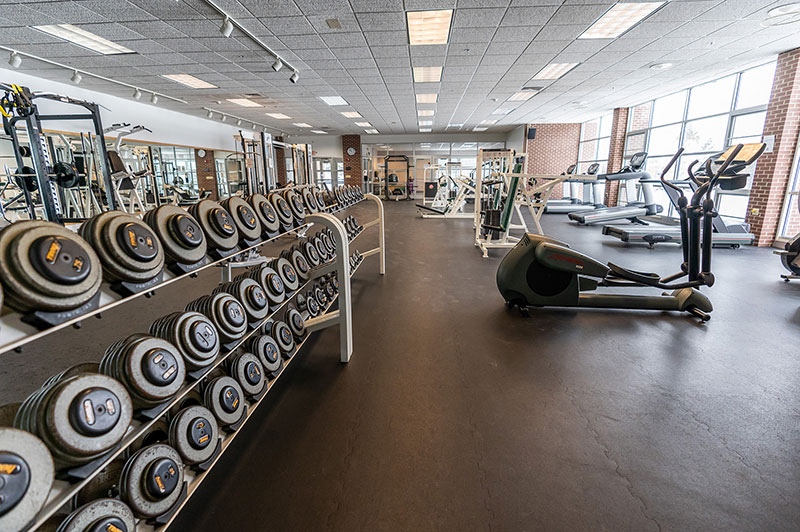 Murdock fitness center resumes sale of new memberships, day passes
The Murdock Fitness and Aquatics Center has resumed the sale of new memberships and day passes, following the successful reopening of its fitness room to existing members in March.
The facility is open weekdays from 6 a.m.–7 p.m. and Saturdays 11 a.m–7 p.m. Visitors must comply with all health and safety policies, including social distancing and the wearing of face masks.
The announcement coincides with the rollout of a new, simplified membership fee structure. Memberships for community patrons are $25 a month. Additional household members, defined as spouses, cohabiting partners or live-in dependents under the age of 25, may be added to a membership plan for an additional $10 each per month. Day passes are $5.
Fitness classes are currently suspended and a reopening date for the aquatics center has not been announced. The pool is currently undergoing maintenance and equipment upgrades, including the replacement of three pumps.
The membership rate will not increase when the pool reopens, and will include all fitness classes when they are resumed.
For more information, including a complete list of membership and COVID-related policies, visit machias.edu/fitness-center. Follow the fitness center on Facebook at fb.com/ummcampusrec.