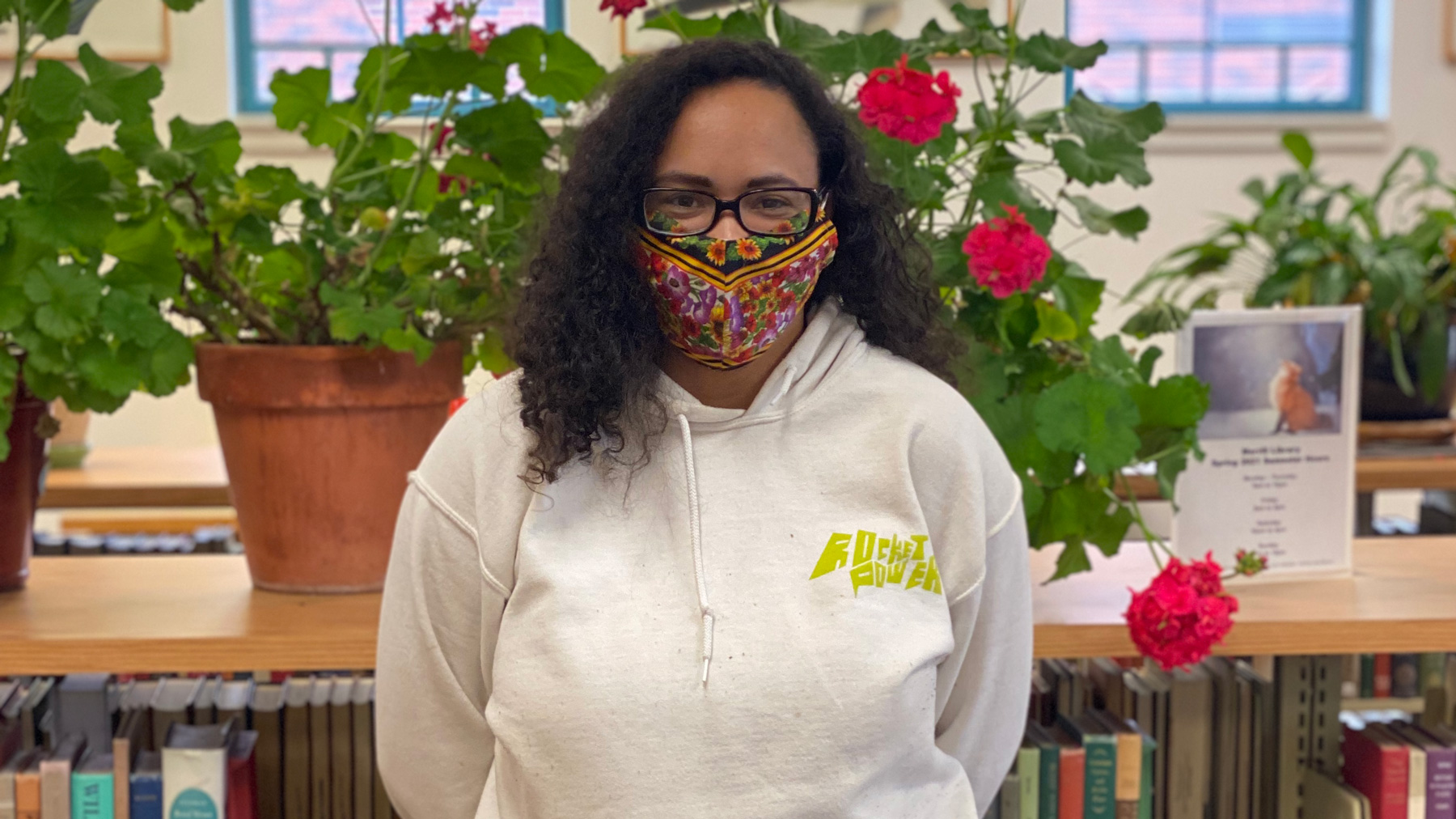 Student Spotlight: Aiyla Petty on self-advocacy and celebrating Black voices
Aiyla Petty was in fifth grade when she moved from a city in New York's Hudson Valley to a small town in Hancock County, Maine. The 24-year-old psychology and community studies major, who is slated to graduate from the University of Maine at Machias this fall, says adjusting to life in Maine came with challenges.
"Growing up as African American in Maine is kind of hard," says Petty. "It's isolating to not have many people around that look like you, not having any representation. I kind of shut that side of myself off."
As a new student at UMM, Petty became involved with the Black Student Union, where she befriended other students of color and worked with them to advocate for policy changes on campus. It was there, she says, that she began to understand and identify with "what it means to be a Black person in America — especially now."
So when Petty was assigned to complete a service-learning project to fulfill her senior capstone requirement, she decided to focus on helping other students of color feel represented on campus.
For her multimedia project, she designed a book display in Merrill Library and a web page to celebrate the work of Black authors, artists and civil rights activists. She's also in the process of lining up interviews with Black educators in Maine for a podcast series that will be available online.
Those discussions will explore a broad range of topics, including rites of passage for African American women and ways students of color can become better self-advocates, both on- and off-campus. Petty will conduct the interviews with her podcast co-host and faculty advisor, professor of psychology Lori Schnieders.
As she looks forward to graduation, Petty's begun to consider a career in advocacy for nonprofit organizations. After she leaves UMM, she says she hopes that the Black Student Union will continue to provide opportunities for support, empowerment and friendship among students of all backgrounds.
"Coming to rural Maine is a big culture shock, especially if you come from a different country or more diverse area," she says. "I wanted to do what I could to make it known that we do accept everybody here."
To view the project and for information about upcoming episodes of the podcast series, visit drlori.net/umm-black-history-month-spotlight.php.