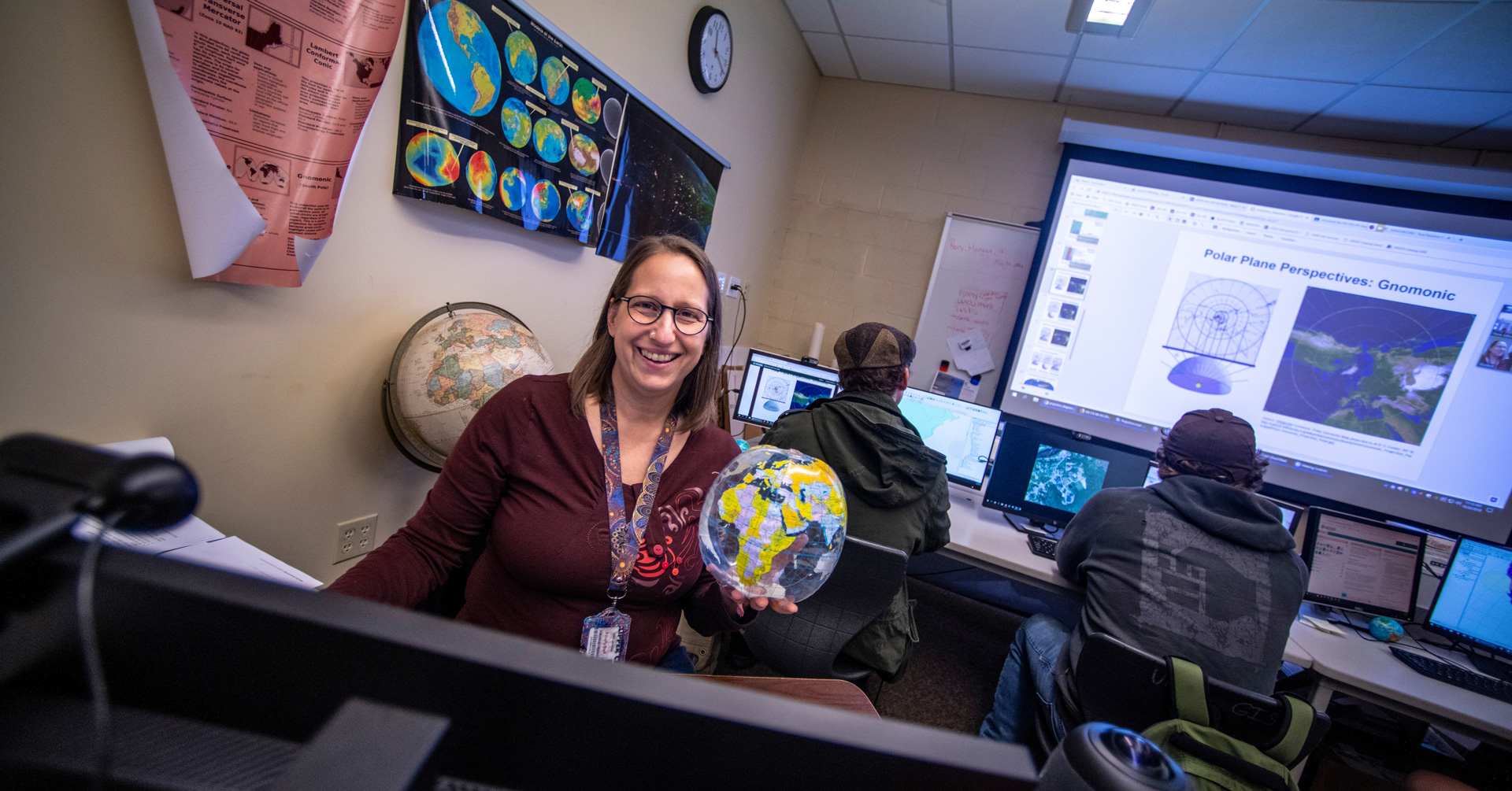 UMM to offer virtual info session on geospatial programs
University of Maine at Machias professor Tora Johnson will host a virtual information session on degrees, certificates and online courses in geographic information systems (GIS) technology at 6 p.m. Thursday, April 8.
For more information or to request a reasonable accommodation, call 207.255.1318. Pre-registration for the free public event is required; register here.
Johnson is director of UMM's GIS Laboratory and Service Center, serves as chair of its environmental and biological sciences division, and has taught GIS courses there since 2004.
UMM became the first public university in Maine to offer a four-year degree in geospatial technology with the introduction of its environmental geographic information science major last year. The bachelor of science program offers optional concentrations in spatial data science and community applications, both of which can be completed online. A third concentration in ecological applications requires some on-campus coursework.
The university also offers introductory and advanced online certificates in GIS applications. Introductory coursework includes basic map concepts, satellite positioning and navigation systems, GIS software, and data visualization and analysis.