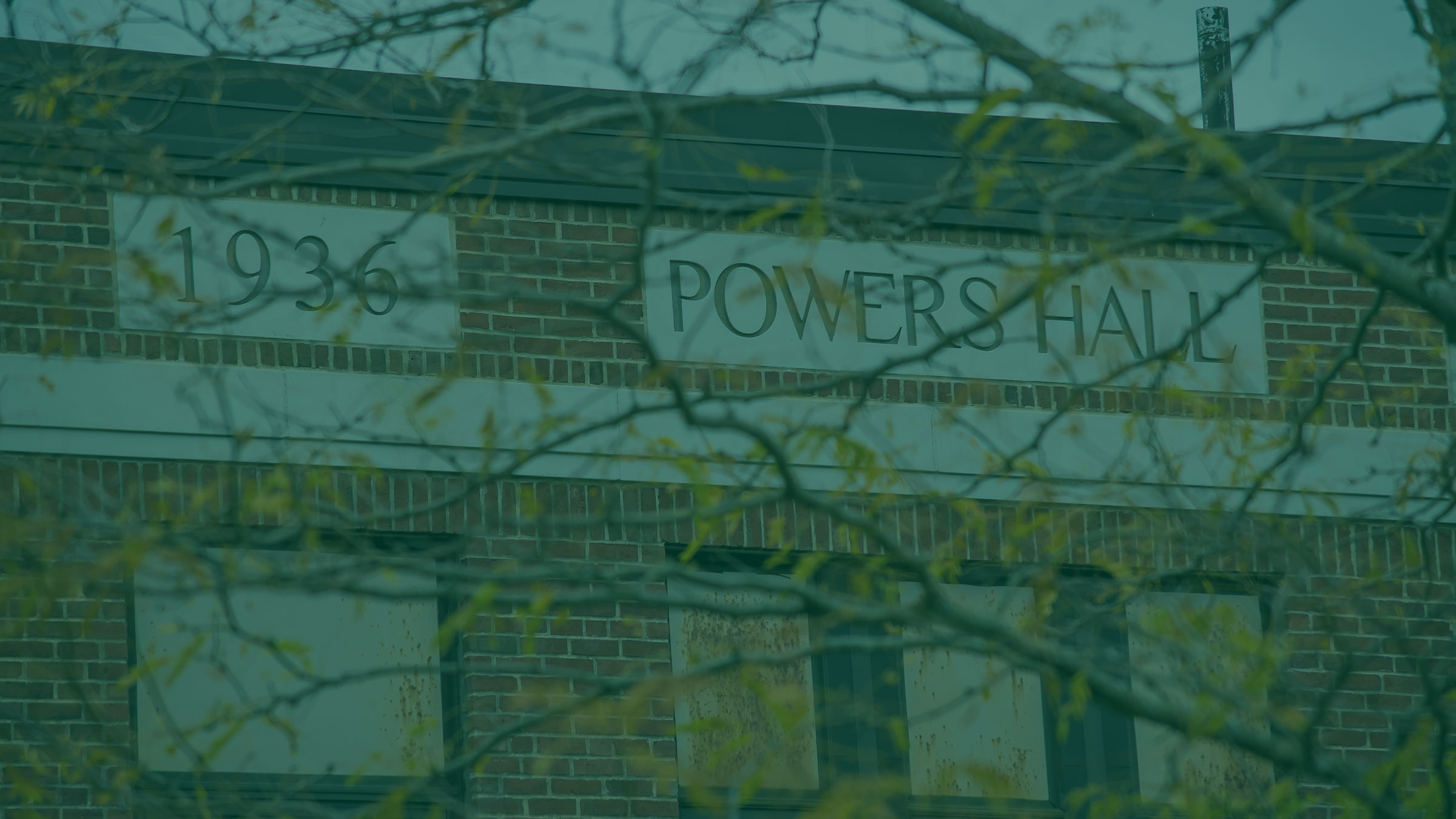 University of Maine at Machias announces fall 2020 Dean's List
The University of Maine at Machias recognized 133 students for achieving Dean's List honors in the fall 2020 semester. Of the students who made the Dean's List, 111 are from Maine, 18 are from 11 other states and seven are from six countries other than the U.S.
Due to the unusual and challenging circumstances faced this semester amid the global pandemic, the university has modified its Dean's List policy for the fall 2020 term. Some requirements to be eligible for Dean's List have been waived. Instead, students will be eligible 1) if they earned Dean's List recognition in spring 2020 and have placed all of their fall 2020 courses on pass/fail; or 2) if they have earned a minimum GPA of 3.25, regardless of the number of credits taken, in fall 2020.
Also available is a breakdown of the Dean's List organized by Maine counties.
Please note that some students have requested that their information not be released; therefore, their names are not included.
| | | | | |
| --- | --- | --- | --- | --- |
| Last Name | First Name | City | State | Country |
| Abrams | Alaysia | Vineland | NJ | |
| Al-Naamani | Mohsin | Machias | ME | |
| Alderette | Kixx | Calais | ME | |
| Allen | Abbey | North Monmouth | ME | |
| Alley | Hannah | Addison | ME | |
| Alwill | Chris | Perry | ME | |
| Atkinson | Kate | East Machias | ME | |
| Atkinson | Spencer | East Machias | ME | |
| Auger | Ashleigh | Lincoln | ME | |
| Barker | Dayna | Columbia | ME | |
| Bermudez-Calder | Leah | Calais | ME | |
| Berube | Lindsey | Brookline | NH | |
| Betz | Eren | Colorado City | CO | |
| Blackie | Alex | Old Town | ME | |
| BlanchardBeal | Tricia | Cherryfield | ME | |
| Bouchard | Sam | Washington | ME | |
| Bradbury | Hailley | Eastport | ME | |
| Bragg | Jon | Jonesboro | ME | |
| Brockner | Caitlin | Callicoon Center | NY | |
| Bronson | Joelle | East Machias | ME | |
| Brown | Caleb | East Machias | ME | |
| Burgess | Ben | Vinalhaven | ME | |
| Burtt | Alisha | Sturbridge | MA | |
| Busch | Evan | Stoddard | NH | |
| Cates | Kit | Eastport | ME | |
| Clark | Hunter | Franklin | ME | |
| Clement | Nina | Perry | ME | |
| Cobleigh | Marcus | Dayton | ME | |
| Corliss | Brennen | Bangor | ME | |
| Correira | Lucas | Eastport | ME | |
| Cote | Megan | Pembroke | ME | |
| Coulibaly | Elizabeth | Bamako | | Mali |
| Dahal | Bishmita | Cherryfield | ME | |
| Davis | Brielle | East Machias | ME | |
| Della Croce | Sydnie | Sanford | ME | |
| Doughty | Katelin | Machiasport | ME | |
| Duval | Andrew | Plainfield | CT | |
| Farnsworth | Alex | Jonesport | ME | |
| Ferguson | Cameron | Cooperstown | NY | |
| Frank | Abigail | Readfield | ME | |
| Fuller | Tricia | Wells | ME | |
| Galka | Chloe | Tiverton | RI | |
| Gallanti | Daniel | Eastport | ME | |
| Geel | Dakota | Jonesboro | ME | |
| Gillotti | Toni | Houlton | ME | |
| Glidden | David | Cutler | ME | |
| Gonzales | Danalee | Steuben | ME | |
| Greer | Christy | Machiasport | ME | |
| Griffin | Jessica | Dennysville | ME | |
| Grindle | Avery | Islesboro | ME | |
| Guptill | Tracy | Marshfield | ME | |
| Hagenimana | Abdou | Kigali | | Rwanda |
| Hamzavi | Caroline | Falmouth | ME | |
| Harmon | Teeya | East Machias | ME | |
| Haupt | Berlynn | Franklin | ME | |
| Henderson | Mindy | Machias | ME | |
| Herald | Chey | Saint Louis | MO | |
| Hill | Amanda | Brewer | ME | |
| Hold | Amy | Baileyville | ME | |
| Hopkins | Michelle | Calais | ME | |
| Horvath | Joe | Machias | ME | |
| Hubisz | Tristin | Peabody | MA | |
| Ingemi | Christina | Marshfield | ME | |
| Jean | Jael | Westport | CT | |
| Johnson | Camon | Machias | ME | |
| Johnson | Anna | Alexander | ME | |
| Kafka | Courtney | Milbridge | ME | |
| Kelley | Matt | Waldo | ME | |
| Lane | Carol | Eastport | ME | |
| Lank | Ethan | Pembroke | ME | |
| Leach | Corey | Buxton | ME | |
| Leavitt | Cameron | Marshfield | ME | |
| Leighton | Katie | Pembroke | ME | |
| Leighton | Maggie | Winter Harbor | ME | |
| Lizcano Echavarria | Agustin | Addison | ME | |
| Long-Frost | Mila | Strong | ME | |
| Look | Destiny | Machias | ME | |
| Luminati | Shelby | Sharon | CT | |
| Mahar | Heather | Charlotte | ME | |
| Maker | Rachel | Machiasport | ME | |
| Martin | Smita | Jonesport | ME | |
| Massey | Bobby | Danforth | ME | |
| May | Adam | Dalton | MA | |
| McDonald | Sophia | Charlotte | ME | |
| McDonald | Kole | Northfield | ME | |
| McFadden | Gail | Dennysville | ME | |
| Mcnally | Shawnee | Newport | ME | |
| Medina | Archie | Windham | ME | |
| Merriam | Jamie | San Jose | CA | |
| Merritt | Patty | Whiting | ME | |
| Moore | Praise | Machias | ME | |
| Morgan | Abigayle | East Machias | ME | |
| Munyabarame | Pacifique | Machias | ME | |
| Nalley | Nate | Lake Station | IN | |
| Nganzobo | Jeni | Johannesburg | | South Africa |
| Nganzobo | Yani | Johannesburg | | South Africa |
| Nickerson | Morgan | Acton | ME | |
| Nkizayezu | Kelvin | Machias | ME | |
| Onyinah | David | Nottingham | | United Kingdom |
| Ortiz Albor | Ana | Milbridge | ME | |
| Ortiz-Garcia | Dayana | Milbridge | ME | |
| Overlock | Makayla | Baileyville | ME | |
| Paul | Jenna | Bangor | ME | |
| Perry | Lanie | Harrington | ME | |
| Ray-Smith | Tommy | Milbridge | ME | |
| Reyes | Jesus | New Haven | CT | |
| Rideout | Jaclyn | Mattawamkeag | ME | |
| Riggin | Trevor | Machias | ME | |
| Robbins | Jon | Blue Hill | ME | |
| Robinson | Ivy | Addison | ME | |
| Robinson | Sara | Lincoln | ME | |
| Royer | Vanessa | Addison | ME | |
| Sanborn | Nick | Standish | ME | |
| Saunders | Colby | New Gloucester | ME | |
| Sekula | Hayden | Machiasport | ME | |
| Simon | Jenn | Parkman | ME | |
| Sinford | Khristi | Jonesport | ME | |
| Smith | Rachael | Bradford | ME | |
| Steiger | Savannah | Cherryfield | ME | |
| Stewart | Molly | Machias | ME | |
| Stover | Erica | Jonesport | ME | |
| Taylor | Anna | Cherryfield | ME | |
| Thomas | Stellisha | Providenciales | | Turks and Caicos Islands |
| Tibbetts | Keely | Machias | ME | |
| Turchi | Rana | Jonesport | ME | |
| Umel | Noah | Brewer | ME | |
| Uwase | Mireille | Harrisburg | PA | |
| Washburn | Madison | Lisbon Falls | ME | |
| Wentworth | Paige | Perry | ME | |
| White | Jo Dee | Machias | ME | |
| Wilson | Allison | Old Town | ME | |
| Wood | Javae | Fairfield | ME | |
| Young | Shereece | St.Elizabeth | | Jamaica |