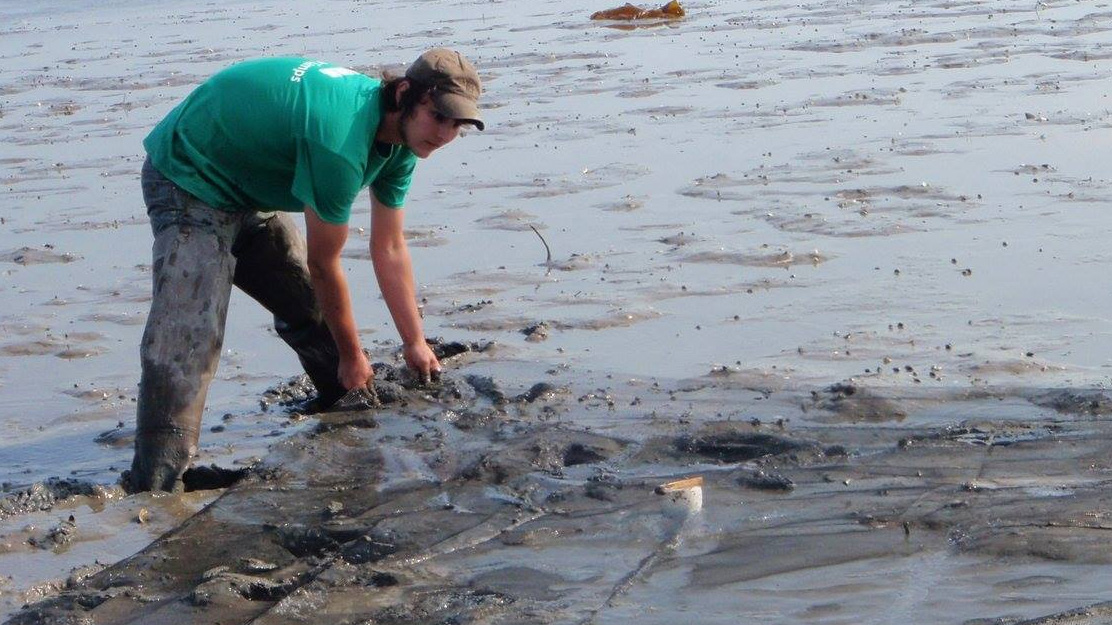 Alumni Spotlights: Bennett Ellis '14
This month's spotlight shines on Bennett Ellis, who has been working as an aquaculture production technician at the Downeast Institute (DEI) since 2014, after completing two summer internships there as an undergraduate student. Originally from Hopedale, Mass., Ellis graduated from the marine biology program at the University of Maine at Machias in 2014 and currently resides in Whitneyville.
Tell us a little bit about what you are doing now.  
I work at DEI doing a little bit of everything. I work with all commercially important bivalve species that are found in the Gulf of Maine. A few examples of these are softshell clams, blue mussels, and American oysters. But I work with many more species as well. I help with spawning, rearing, and managing our nursery sites. Most of my work is done with the nursery. 
What is the most valuable thing you learned while at UMM?
 The most important thing I learned at UMM is to take advantage of internship opportunities that give you valuable experience in your desired field (DEI offers many summer internships). The hands-on experience I got in my classes at UMM helped me obtain the skills I needed for these internships and job opportunities. 
Do you have any advice for current students at UMM?
Stick with your program, it may get tough at times but you can absolutely do it. Those long nights of studying and countless hours in the field will all be worth it. The marine biology program is known to be hard, but the work is well worth it. Also, get involved in clubs and organizations. Joining my fraternity, Psi Delta, made a huge positive impact on my time at UMM.
How did your time at UMM prepare you for what you are doing now?
 I had two years of internships with DEI that opened the doors for me to work there after graduation. Hands-on work and research opportunities, in courses such as invertebrate zoology and marine ecology, gave me experience that was valued in my field. Being able to go out on the mudflats and in the field from day one really solidified my knowledge about marine biology. I use that knowledge in my career every day. 
How has UMM made a positive impact on your life?
UMM definitely made a positive impact on my life. I like taking advantage of its location in the Maine outdoors. I'm an avid hunter and fisherman, which is part of what drew me to UMM and Down East Maine. The environment here is incredible and perfect if you're an outdoorsy person. You have ATV trails, lakes, the ocean, and the woods all within 15 minutes of each other. You really can't beat this area. The people I met at UMM have become family and it's where I even met my fiancé. I get to call Down East Maine home thanks to UMM.