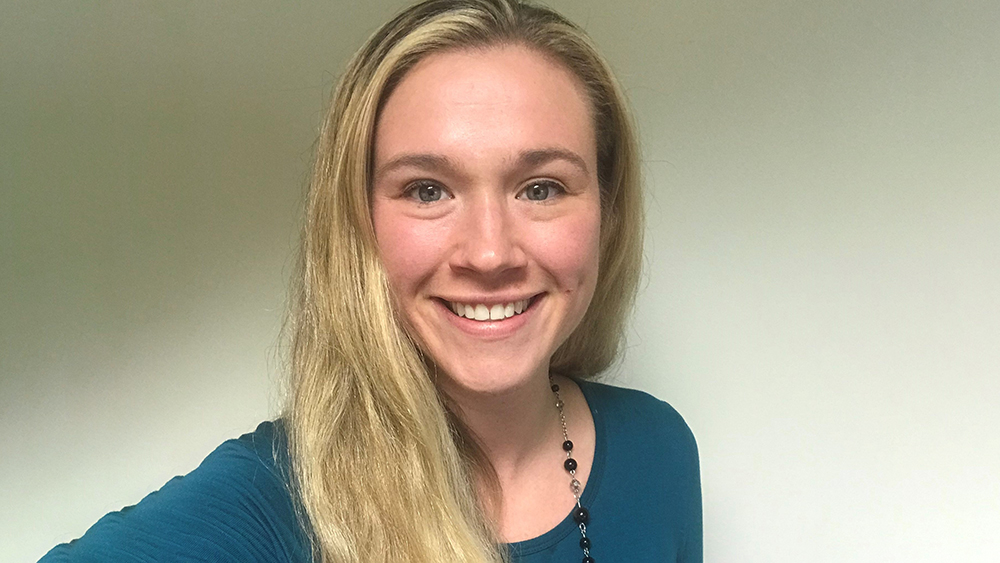 Alumni Spotlights: Mandie Pepperman '11
This month's spotlight shines on Mandie Pepperman, who earned a Bachelor of Arts in Psychology and Community Studies in 2011. Originally from Farmington, Maine, Pepperman remained in the Down East region after graduation. She is currently a senior director at Sunrise Opportunities in Machias, an organization that provides resources and services to adults and children with intellectual disabilities, autism or other mental health needs.
Tell us a little bit about what you are doing now.  
I am currently the Senior Director for Community Supports at Sunrise Opportunities. I oversee all programming for adult services such as community supports, home supports, and shared living throughout Washington County. I also oversee our children services which includes Washington County Children's Program, Case Management and the Prevention Council. I love being involved with our community and advocating for families. 
I also stayed in Washington County after graduation with my husband and our two boys, ages five and two. It's been amazing to stay in this area and raise a family. It's so beautiful here and we love exploring the outdoors. 
What is the most valuable thing you learned while at UMM?
For academics, courses such as [behavioral and community mental health] systems, Soliya [a humanities course taught in a virtual classroom with students in other countries], and research methods and designs were incredibly valuable. The information in these courses are used almost daily in my current role. Soliya was by far one of the most interesting classes I have taken. I learned so much by partnering with college students all over the world to discuss current events. These conversations and group work translate perfectly into a management position. 
Leadership and personal growth were also valued in my time at UMM. I am a member of the Kappa Eta sorority and held many roles in the Greek life community. Not only did I gain new skills, but I also engaged in community service. Giving back to the community was so rewarding and highlighted the support systems here in Washington County. 
Do you have any advice for current students at UMM?
My advice would be to get involved with activities at UMM and in the community. Four years go by so fast and it's important to make the most out of each semester. The memories you make and relationships you build contribute to your success. 
Challenge yourself with new opportunities. This is the best time to explore where you want to go in life. Each experience will help you strengthen your goals and highlight what's most important to you.  
How did your time at UMM prepare you for what you are doing now?
My internship was one of the best decisions I have ever made. I applied to be matched with the Washington County Children's Program, and little did I know it would launch my career. I found something that I was truly passionate about, which was working with children with special needs and their families. I worked hard and took every opportunity they had to offer.  Because of this, I was offered a job at the end of my time with the program and stayed for many years. I now have the amazing fortune to be back working with these amazing people in a leadership position. 
How has UMM made a positive impact on your life?
Outside of my internship, UMM has given me so many life experiences. Everything from sunny days on the ocean, to meeting new people and challenging myself through school work. Through Kappa Eta and the small college community, I made many lifelong friendships and even met my husband. These are the reasons I decided to stay and build a life in Washington County.