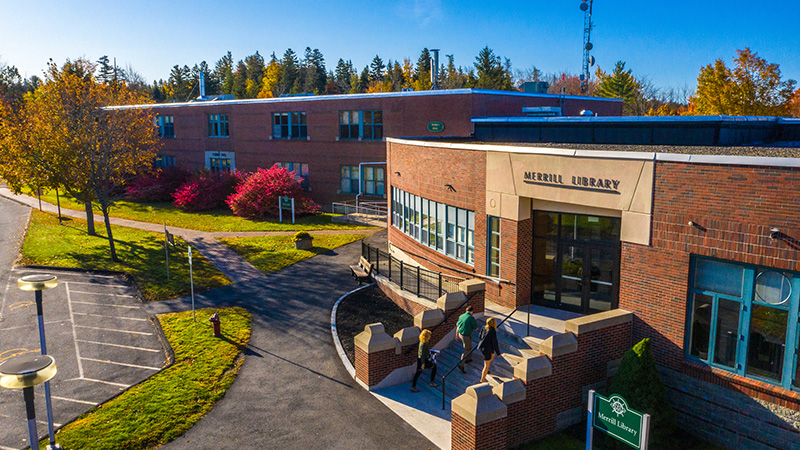 UMM receives top marks for social mobility in U.S. News report
In a newly released list of the best colleges nationwide from U.S. News and World Report, the University of Maine at Machias ranked high in "social mobility," a marker that looks at how well the institution serves low-income students.
Among liberal arts colleges listed as "Top Performers in Social Mobility," the Down East regional campus of the University of Maine is number 68 nationwide, and second in the state. The full 2021 Best Colleges report is online.
To determine the ranking, U.S. News aggregates data on graduation and retention rates among students who receive Pell Grants, a form of need-based federal financial aid.
The high ranking reflects UMM's long-standing commitment to serving low-income students, including first-generation college students and those from historically underserved populations, says head of campus Dan Qualls.
"Programs such as the Downeast Promise initiative and our partnership with Family Futures Downeast are designed to break down financial barriers to higher education," says Qualls. "Our goal is not only to make enrolling in college more accessible — but just as importantly, to ensure that students are able to remain in school until they've earned a degree."
The Downeast Promise is a scholarship initiative through which first-year Maine students with qualifying financial need are guaranteed full coverage of tuition and fees for up to five consecutive years.
The university's partnership with Family Futures Downeast (FFD) promotes access to postsecondary education by giving low-income parents additional resources, including on-site childcare, while they study at UMM. The program also provides college preparatory classes, tutoring, early childhood education and family coaching.
Students also have access to a career services center on campus, through which they're connected with employment opportunities, resume workshops, job interview training and mentorships. Those without the funds to purchase new clothing for job interviews may borrow from a lending library of formal business attire.
Qualls says those resources are crucial to serving the community in Washington County, where the 18% poverty rate is above the national average and among the highest in Maine, per the 2010 census. The pay gap between high school and college graduates has risen to an annual average of $17,500, according to a 2014 Pew Research study.
Around 79% of full-time undergraduates at UMM were awarded need-based federal aid in 2019.
To learn more about Downeast Promise and other forms of scholarships and aid, contact 207.255.1203 or email ummfinancialaid@maine.edu. Downeast Promise eligibility information also is available online.