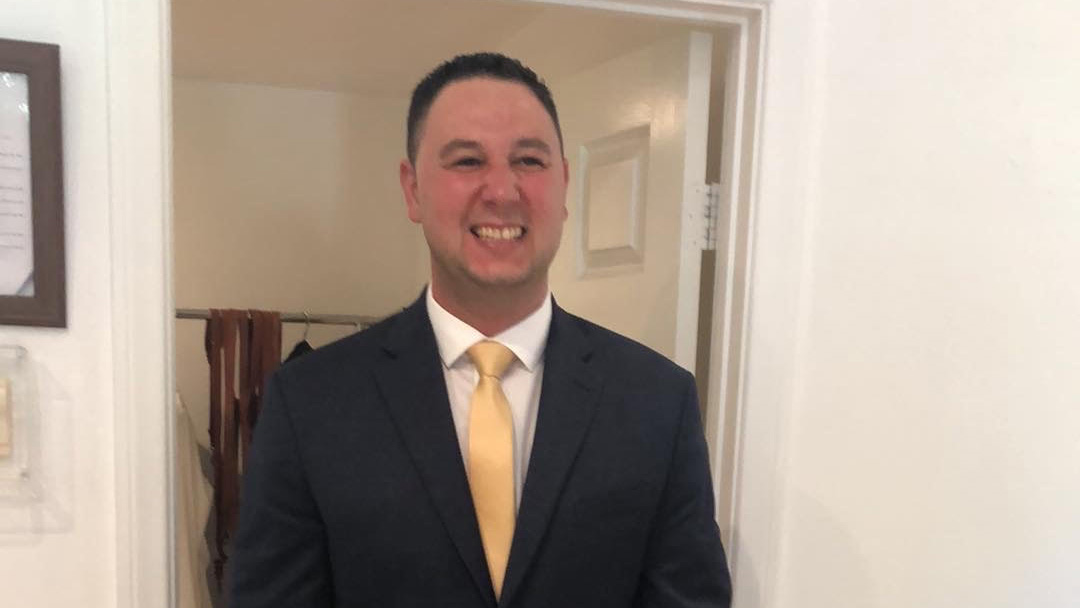 Alumni Spotlights: Rick Lupo '12
This month our spotlight shines on Rick Lupo, a 2012 graduate of the recreation and tourism management program with a concentration in sports and fitness management. Originally from Andover, Massachusetts, Lupo now lives in California, where he is a physical education teacher and basketball coach at a charter school in Hollywood.
Tell us a little bit about what you are doing now.  
I have been living in California now for over five years. I came here on a vacation and never left. I started working with families and kids, focusing on Big Brother and fitness work.
With my resume and coaching background I got into a really prestigious private school in Los Angeles, where I coached and worked with eight different teams and ran my own basketball clinics for K-12 graders. I met celebrities and actors and got to coach their student-athletes!  It was an amazing experience to say the least, coming from the east coast to Hollywood.
From there I began working at a Jewish private high school where I coached basketball and cross country as I had at UMM in the past. That was a great experience as well. Through all my hard work and networking I landed a position as a full-time PE teacher at a charter school in Hollywood! I'm beyond excited for this next journey — I can see the Hollywood sign on the hills as I teach outside!
In July of this year I married a beautiful woman named Cathy, who has worked at Google for the last two-and-a-half years.
What is the most valuable thing you learned while at UMM?
That people care about you. You're not just a number, you matter to the teachers and staff. I met so many friends from all different backgrounds. I loved my time playing college basketball and coaching for three years at UMM. I truly loved the small college life and I still have friends for life through my years at the university.
Do you have any advice for current students at UMM?
My mottos are: "Goals over excuses" and "actions over words." 
Do the best you can, not only with your academics, but everything else as well. Build positive relationships, build and be a part of a strong community. Anything you do now can help you grow and reach for your dreams and the goals you want to accomplish. Also, it's OK to not know what you want to go to school for when you first start. Take this time to learn and develop a passion you may have.
How did your time at UMM prepare you for what you are doing now?
UMM and its family have taught me to never give up, to keep stepping forward no matter how bad things can look. Building relationships and showing care goes a long way. Seeing people from all over the world come to a small town like Machias and truly work together was an amazing experience.  That's what life outside of UMM should be like!
How has UMM made a positive impact on your life?
I could tell from day one that the professors were truly passionate about their work and helping guide their students to a successful future. Going to school, playing sports, campus outings — I still keep all these memories today, and always look back on the great times we had outdoors and not just in the dorms. Maine life is very beautiful for all to see as the seasons change.