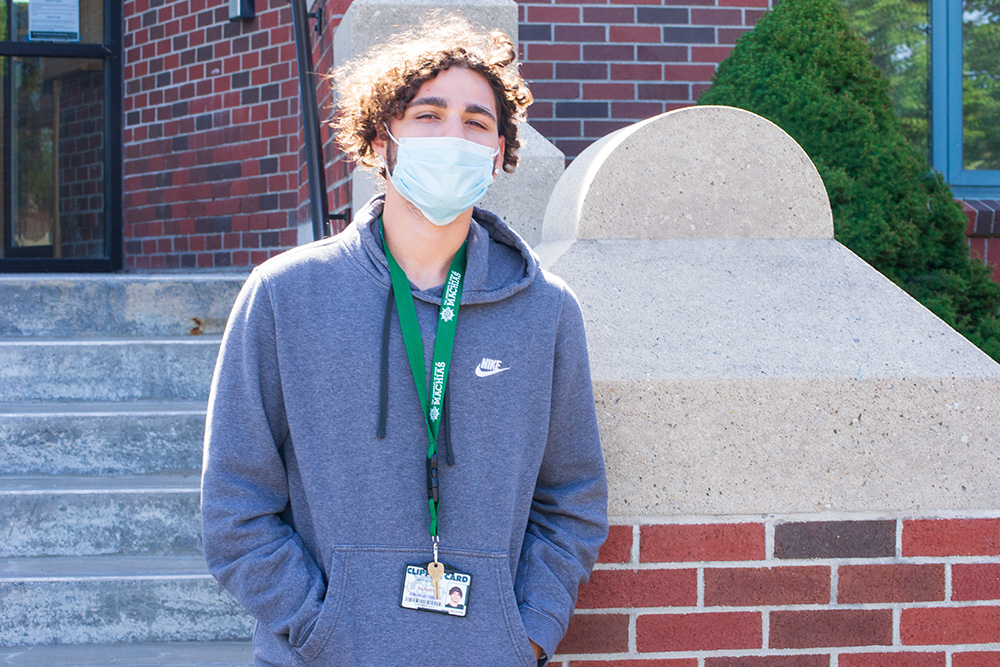 Students begin fall semester with new rules — and old traditions
As the fall semester gets underway, students at the University of Maine at Machias will embark on their college careers in circumstances that are, in many ways, unprecedented.
Students are wearing cloth face masks, staying six feet apart and enjoying picnics on the campus lawn — a sign of the warm weather, and of take-out-only restrictions in the dining hall. Residential students, who are housed in private dorms this year, were required to quarantine after move-in as they awaited results of asymptomatic COVID-19 screening.
The changes reflect over six months of careful planning and collaboration among UMM staff and faculty, as well as scientific advisors and incident commanders across the University of Maine System, all aimed at providing a safe and flexible in-person learning experience.
Yet, for all that's different, some things about the first week of college will never change.
"I was nervous about leaving my family behind," says Nate Nalley, a first-year marine biology major from Lake Station, Indiana. The 18-year-old aspiring marine zoologist is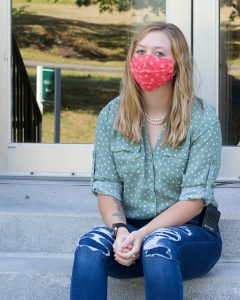 adjusting to the new rules, but it's the new environment he's more interested in. Before coming to Machias, he'd only once visited the ocean.
Despite the unusual circumstances surrounding move-in, Nalley says his experience has been positive. "Everyone's been really nice," he says.
That sentiment was echoed by UMM residence life coordinator David Invergo, a former admissions counselor who began his new position during the most hectic weeks of the year. 
"Obviously, there was a lot of concern that college students would have a hard time following rules about masks and social distancing," says Invergo. "But we've been really pleased with how the students have risen to the challenge."
Carol Smith, a senior studying education with a concentration in secondary education, says she will have face-to-face tutoring sessions with her peers this fall, and doesn't expect to have issues with COVID-19 protocol compliance.
The commuter student from Jonesport stays connected to campus through her tutoring role, and her work as an ambassador in the admissions office. She says her fall courses are all online, but adds that she's always balanced her schedule with distance learning courses.
"That's business as usual for me," says Smith.