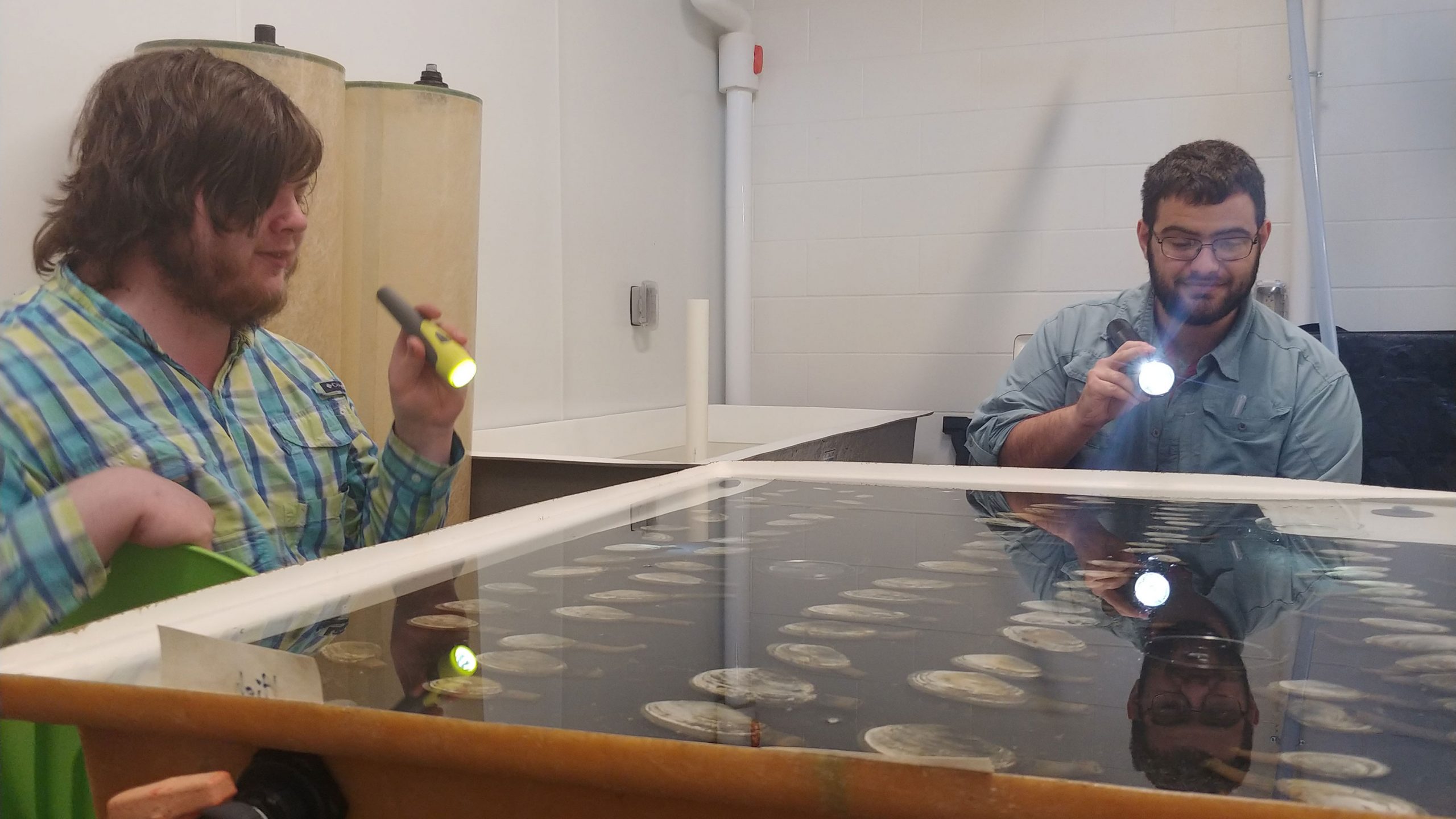 Marine biology program adds three new concentrations
The University of Maine at Machias is rolling out a newly restructured marine biology program for the fall 2020 semester, adding new concentrations in aquaculture, marine ecology and coastal conservation.
The revised program will retain a core curriculum focused on experiential learning and foundational scientific knowledge, while offering more flexibility for students and an increased emphasis on career-oriented skill sets, including geographic information systems training.
Three optional concentrations were added in response to student interests and the needs of the Maine workforce, says Tora Johnson, chair of the Environmental and Biological Sciences division at UMM.
"The marine biology program already offers top-notch classroom instruction and a variety of hands-on lab and field experiences," says Johnson. "The new concentrations are designed to give students a competitive advantage when seeking employment in high-demand sectors of the marine economy."
Each concentration includes 22–28 credits of coursework focused on a specific postsecondary pathway.
Aquaculture students will study business and entrepreneurship, and will choose from off-campus internships in finfish or shellfish culture, or sea vegetable farming. The curriculum will prepare them to find immediate employment in the aquaculture industry after graduation.
Coastal conservation students will study conservation biology and environmental issues, and can choose to take courses in museum management or park interpretation. The concentration prepares students for possible careers as naturalists, land stewards, tour guides or museum educators, according to professor of marine ecology Gayle Kraus.
The marine ecology concentration is the best pathway for students who want to pursue graduate education, says Kraus.
All marine biology students will have the opportunity for a third-year "semester by the sea" at the Downeast Institute (DEI) on Great Wass Island. The facility has served as UMM's marine science field station since 2017, offering students fieldwork and research opportunities, and internships.
This summer, two student interns at DEI conducted research on soft-shell clam spawning; another student assisted with building a new state-of-the-art laboratory that will be used to conduct ocean acidification and warming experiments on marine organisms.
UMM will welcome students back for the start of the fall semester on Aug. 31. The four-year marine biology program accepts free applications on a rolling basis. For more information, visit machias.edu/admissions or call 1.888.468.6866.