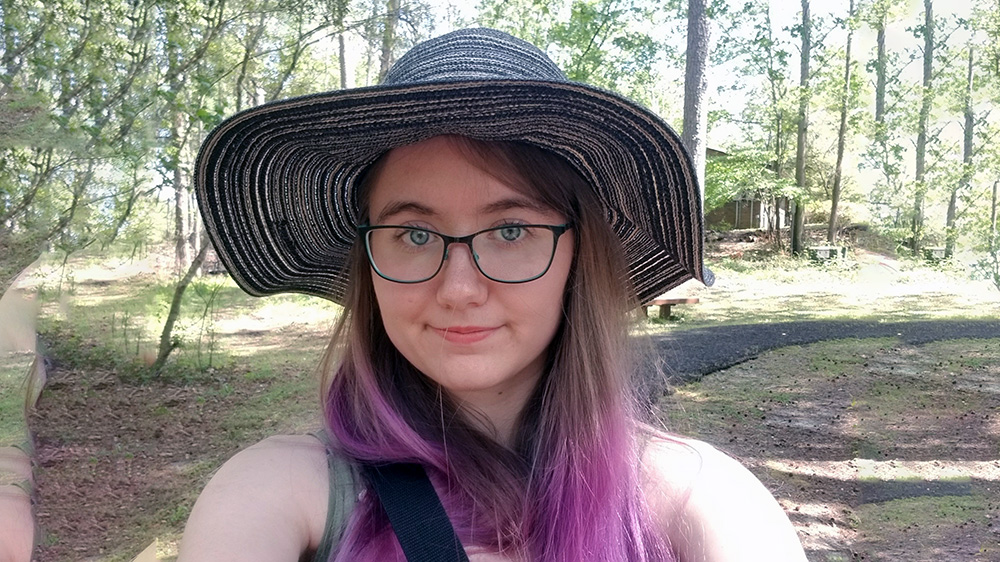 Alumni Spotlights: Olivia Streit '18
This month our Alumni Spotlight shines on Olivia Streit of Lancaster, New York. Streit graduated in 2018 with a double major in biology and marine biology, and went on to earn a master's degree in marine biology at University of North Carolina (UNC) Wilmington.
Tell us a little bit about what you are doing now.  
I recently completed a master's in marine biology at UNC Wilmington. It was a two-year thesis program, so now I'm on the hunt for the next thing! My thesis was investigating the abundance and diversity of native and non-native ascidians, or sea squirts, in Puerto Rican marinas. For me, this involved a lot of molecular lab work: extracting DNA, amplifying the DNA with PCR, and then sequencing the DNA. My thesis is currently in the publication process, so soon, I will have my research published, which is exciting! 
What is the most valuable thing you learned while at UMM?
I mention time management skills a lot, but there are so many things I learned that it's hard to pick one thing that's more valuable than all the others. All of the field skills I learned in many of my classes that have heightened my attention to detail, along with learning statistics earlier on, made my graduate degree a smoother process. Working with clients while I was working with Tora Johnson in the GIS [geographic information systems] lab was great for learning how to effectively communicate and work with different people. 
Do you have any advice for current students at UMM?
Take advantage of all of the opportunities while you're there! Apply for internships, get involved in clubs that you're interested in — don't just sit in your room and do homework alone the whole time. College gets busy and hectic, but it's still important to do the things you enjoy, get some new experiences, and meet new people! Your college experience is what you make it, so make the best of it. 
How did your time at UMM prepare you for what you are doing now?
Between my course load and the number of extracurriculars and jobs I had, I was pretty busy a lot of the time. Yet, I was able to balance the work load to still be successful. The ability to balance and manage my time was very helpful for my time as a graduate student. As a graduate student, it's largely up to you to manage your time and get everything done. Your advisors will guide you along some, but it's your job to make sure everything gets done in the time frame it needs to be. Having those sorts of time management skills made my time as a master's student a bit less stressful. 
How has UMM made a positive impact on your life?
I met some really wonderful people while at UMM. I met some of the best friends of my life during my time there, and through Epsilon Sigma Alpha, I'm also connected to a network of really supportive people. I've also had some great professors while I was there that I'm still in touch with, and my internships working on GIS have prepared me for working in that field. My GIS experience was something that, as an undergraduate, I don't think I would have gotten at another university. While working on my master's, even though I didn't have a GIS-based thesis, word of my GIS skills spread around the department, and other graduate students actually would approach me for help, which was pretty cool.