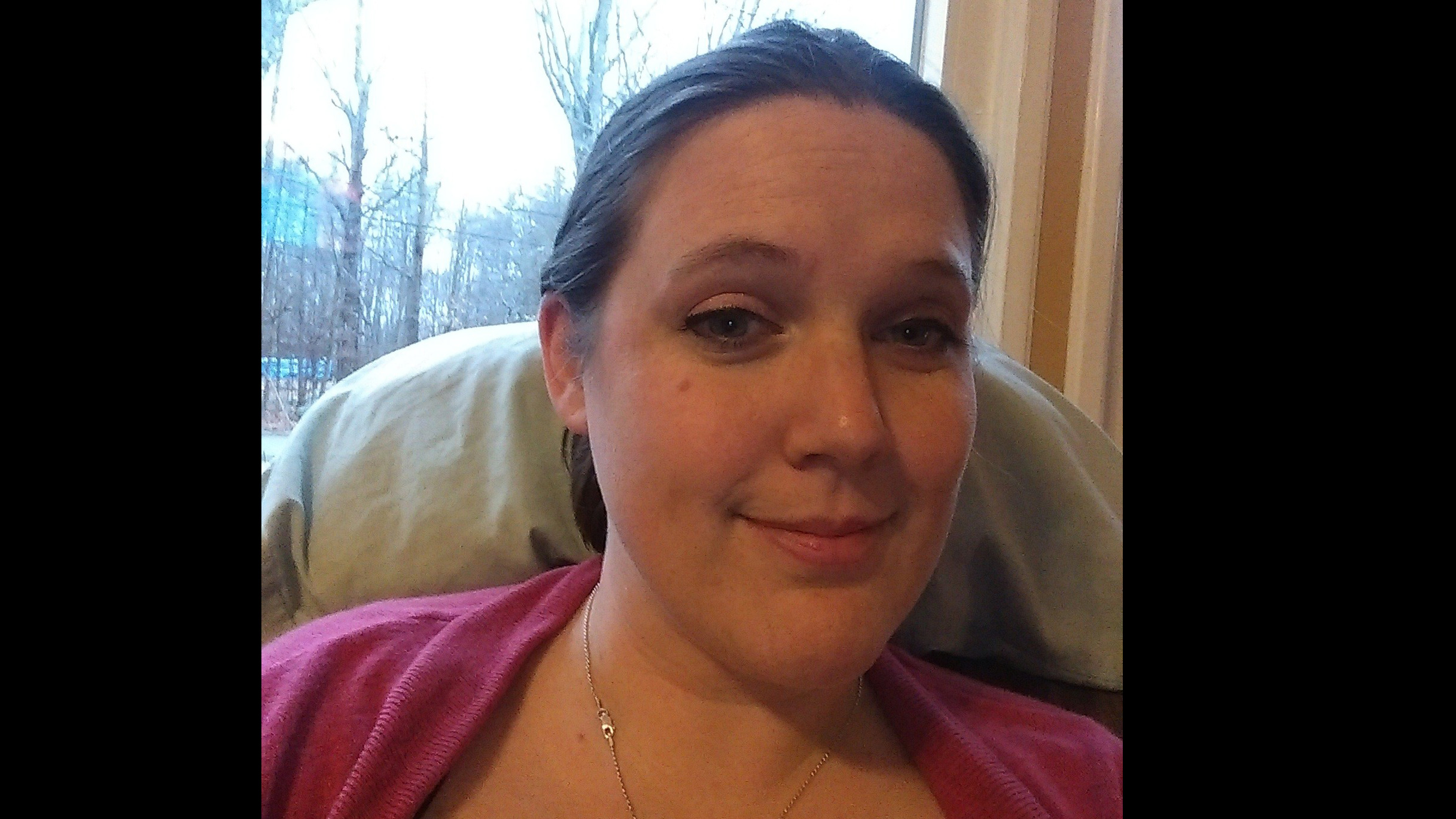 Alumni Spotlight: Amber Whitman '09
This month our Alumni Spotlight shines on Amber Whitman of Sabbatus, Maine, a 2009 graduate of UMM's behavioral sciences program (which has since been updated as the psychology and community studies program). Whitman is a clinician at NFI Massachussetts, a nonprofit organization that offers behavioral health programs for children, adolescents and families.
Tell us a little bit about what you are doing now.  
I've been a clinician with NFI Massachusetts since 2016. Working within the multisystemic therapy model, I provide intensive community-based services to at-risk adolescents (ages 13–17) to help them avoid youth incarceration, out-of-home court orders and further criminal charges. We work within the systems of an adolescent to implement interventions that change their outcome/behavior. Our goal is to stabilize youth in their home environments using the natural support system.
The job is often challenging, but also very rewarding. It's an incredible experience to help youth attend and graduate from school, get clean drug screens, and get involved in positive after-school activities.
I am also a wife and mother. I have two children, ages four and seven, who keep me very busy most days. I married my college sweetheart, Aaron Whitman, eight years ago. We have travelled, moved, switched jobs, purchased a home, had two children, and adopted a dog in our time since college.
What is the most valuable thing you learned while at UMM?
I believe gaining independence as a young adult while at UMM was extremely valuable. When I started at UMM I was still 17 years old. There was so much diversity and culture I got to learn about and experience. I had good relationships with my professors, like Lois-Ann Kuntz, and enjoyed the subjects that they were exuberant about. I was able to take some really interesting courses, like one in "spirituality in counseling," and got to experience a Native American sweat lodge, which will forever be a cherished memory.
I also gained confidence and leadership skills through my extracurricular activities. I was a member of the women's soccer team and still maintain relationships with my coaches and teammates today. I also held many roles in my time as an active member of the Kappa Alpha Kappa sorority. Participating in these groups taught me lifelong skills that I would take into my many roles after college. 
Do you have any advice for current students at UMM?
Try things! For many of us, college is the first time we're identified as an individual and not as a member of a family. Figure out who you are. 
Get uncomfortable. Growth opportunities only come from challenging positions. 
Stay true to yourself. Don't let anyone tell you who you have to be as a college student. Seek opportunity and leadership in what you're passionate about!
Don't forget to study and complete your homework. Have integrity with the work you present or write. 
How did your time at UMM prepare you for what you are doing now?
It starts with my knowledge in psychology and how the brain works. Understanding terminology like prefrontal cortex, fight/flight/freeze, and so on, expanded my knowledge of how a person perceives, understands, and reacts in situations. On top of that, having opportunities to roleplay counseling sessions in Meghan Duff's classes — I remember feeling such anxiety over this in class and now this is literally what I do every day at work! It feels so natural now.
I also learned time management and prioritization, something you can take into any field. Between my course work, my job, my role on the soccer team, and my role in KAK, I was never at a loss of what needed to be done next.
How has UMM made a positive impact on your life?
I have lifelong friends from UMM. My children have lifelong friends because of UMM! Yes, as I've grown a family so have my UMM friends and their children are considered my children's "cousins." I have a support system through KAK that I'll always be able to tap into. 
I also have skills and knowledge that can be taken to a multitude of places. From UMM I went to graduate school in Portland, Maine at University of New England. I took my skills and knowledge to grad school and have also used them as a parent, social worker, a clinician, and beyond!