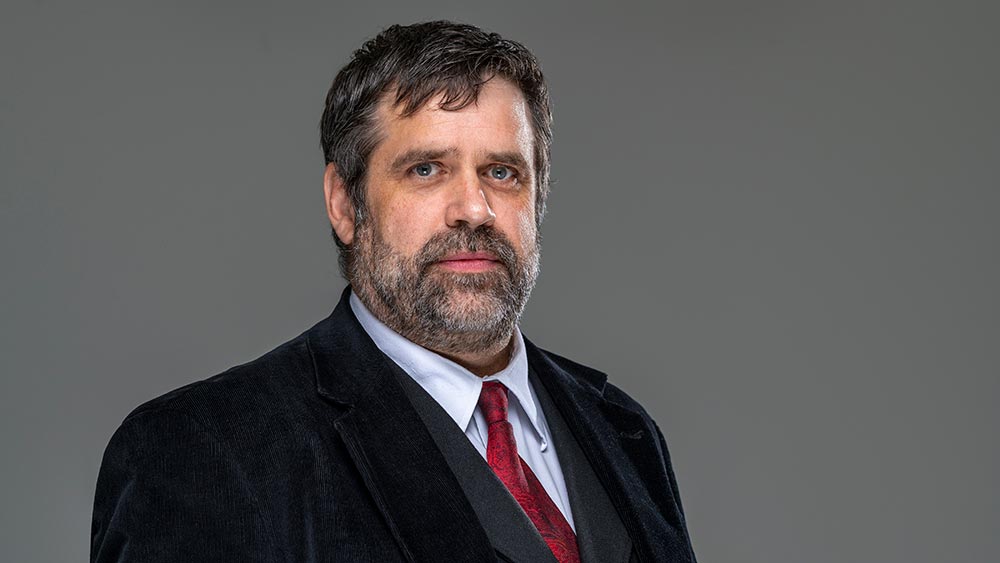 Qualls named for three-year term as UMM head of campus
Daniel Qualls has been appointed vice president for academic affairs and head of campus at the University of Maine at Machias for a three-year term. Qualls, an associate professor of education, has served in an interim capacity since August 2019.
Qualls joined the UMM community in 2008 and holds a Ph.D. from the University of Tennessee.
"Dan has provided strong leadership during his interim appointment and has solid support from UMM stakeholders," says UMaine President Joan Ferrini-Mundy, to whom the UMM vice president and head of campus reports. "He very clearly understands the need to continue to reshape UMM to its current and future reality, and the opportunities that lie ahead in leveraging the UMaine-UMM relationship."
Promoting enrollment growth, increasing efficiencies, and advancing program and research opportunities are at the heart of the primary partnership between UMaine and the University of Maine at Machias that began July 1, 2017. At that time, UMM became a regional campus of UMaine, while maintaining its mission, degree programs and leadership role in the community.
"I'm happy to help provide continuity in leadership and look forward to continuing to work closely with folks at the University of Maine at Machias, the University of Maine and the University of Maine System," Qualls says. "I am committed to providing UMM students with a quality education as we move toward the future."