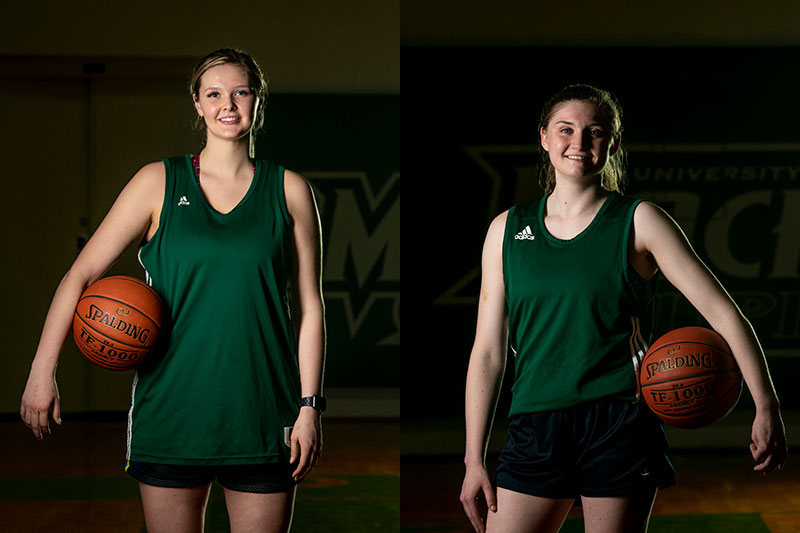 Clippers women's basketball players receive national honors
The Clippers women's basketball team ended a strong season with a bid to the United States Collegiate Athletic Association (USCAA) Basketball National Championship, where they competed against the Villa Maria College Vikings in the quarterfinals on March 9. They were ultimately defeated by the Vikings in a game that ended 69–51.
It was nevertheless an impressive season for the Clippers. UMM senior Tate Dolley was named Yankee Small College Conference (YSCC) Player of the Year, and both Tate Dolley and junior Caitlyn Lyons received USCAA All-American Team Honors.
Dolley, Lyons and UMM sophomore Abbey Allen were all named to the USCAA Division II All-Academic Team, which recognizes student-athletes who have earned a GPA of 3.2 or higher.
Dolley and Lyons were first- and second-place in YSCC's points-per-game tally for the 2019–20 women's basketball season, with Dolley earning an average 27.6 points and Lyons 21.9.