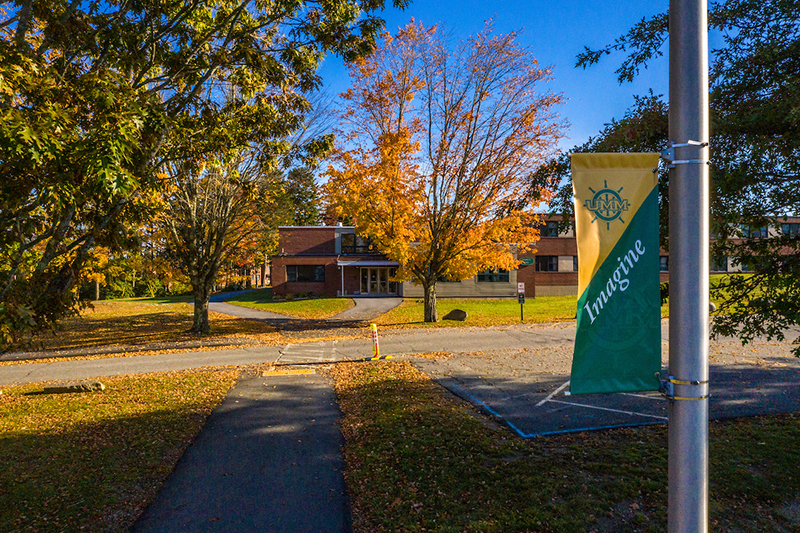 UMM Early College to launch summer institutes for high school students
A pilot program set to launch at the University of Maine at Machias this summer will give high school students an opportunity to preview college life and explore a potential degree pathway during a four-day stay on campus.
The Early College Summer Institute, an initiative of UMM's Early College program, will be offered July 8–11. Students can choose from a Graphic Novel Institute, Wildlife Law Institute or Psychology and Community Studies Institute, sponsored by a corresponding UMM degree program.
Each institute will accept as many as 20 students, who will participate in outings and workshops, meet with working professionals and partner organizations, and have an opportunity to tour the campus and speak to program faculty.
Students also will have opportunities to participate in group social activities, eat in Kilburn Commons and room in Sennett Hall.
Programming will be led by UMM faculty and staff in collaboration with guest instructors. New England-based graphic novelists Kori Handwerker and Nick Anderson will share their publishing experiences with students in the Graphic Novel Institute. Regional, state and federal law enforcement agencies will team up with the university to offer workshops at the Wildlife Law Institute.
"We want students to be able to explore various careers while getting a taste of what it's like to be a college student," says program director Christy Alley. "Our focus will be on learning while having fun."
Participants who wish to earn college credits will have the option to enroll in a three-credit online course in their chosen program that begins July 11.
Tuition for the four-day institute is $300. The optional online course is an additional $75 for in-state students; $1,500 for out-of-state students, not including textbook costs. Scholarships are available. Registration opens March 15.
For more information about the Early College Summer Institute, or to request a reasonable accommodation, contact Christy Alley, 207.255.1268.