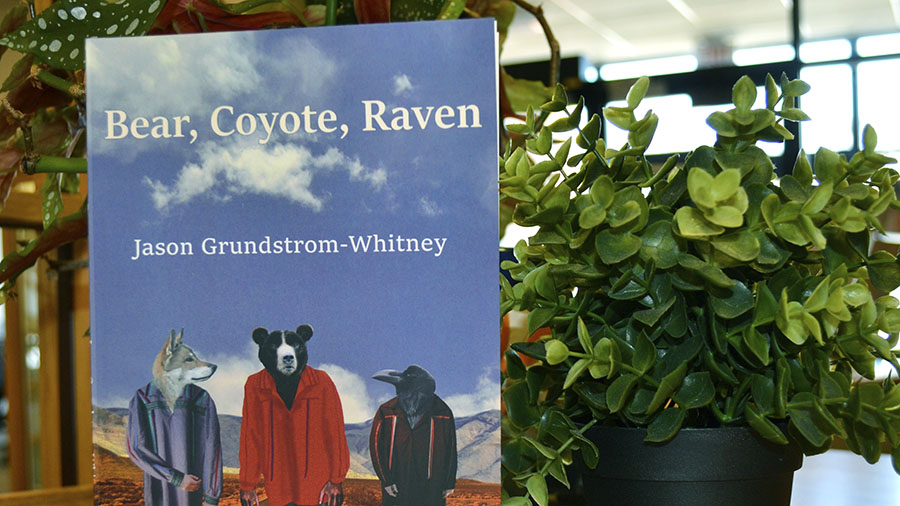 Poetry reading: Jason Grundstrom-Whitney at Merrill Library, March 12
Poet Jason Grundstrom-Whitney will read from his newly published collection, "Bear, Coyote, Raven," on March 12 at the University of Maine at Machias Merrill Library.
The free public event begins at 4 p.m. Light refreshments will be served. For more information or to request a reasonable accommodation, call 255.1254.
Grundstrom-Whitney, a Bear Clan member of the Passamaquoddy tribe, is a lifelong activist for Native American rights and other causes. His poetry explores the American landscape from the perspective of a "shape-shifting trio" — bear, coyote and raven — and touches on "themes of environmental degradation, violence and technological troubles."
His work is featured in "3 Nations Anthology: Native, Canadian & New England Writers," published by Down East-based Resolute Bear Press, which received the Maine Literary Award for Anthology in 2018. Resolute Bear Press, which published "Bear, Coyote, Raven," was founded by Valerie Lawson, a 2017 graduate of UMM's Bachelor of College Studies program.