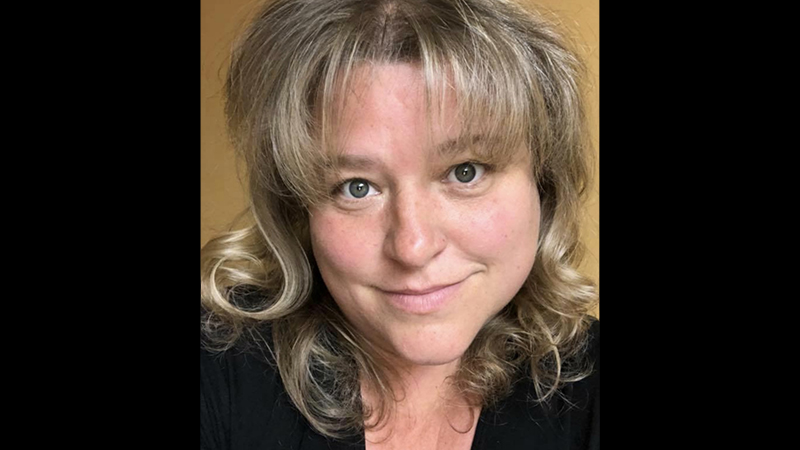 Alumni Spotlight: Rachel Spinney '19
This month our alumni spotlight shines on Rachel Spinney, who graduated from the University of Maine at Machias in 2019 with a Bachelor of College Studies degree with a concentration in special education. Originally from Casco, Maine, Rachel currently lives in Land O' Lakes, Florida, where she works as an EBD high school teacher at the Achieve Center of Pasco.
Tell us a little bit about what you are doing now.  
I am married to my husband Joseph Spinney. I met my husband while I was attending college my first time around in 2001. We eventually moved from Machias to Southern Maine and raised a family, having two daughters who are now age 11 and 17.  In 2016, I decided to return to the University of Maine at Machias (UMM) with a new career path in Special Education. However, because I lived in Southern Maine, I enrolled in a program where I could take my classes online. I didn't want to attend another college and I felt UMM was the best fit for me. While working full time for Gray-New Gloucester Schools as an Educational Technician III, I worked on getting my degree in Special Education. In May 2019, I graduated from UMM with my degree. In June, our family moved to Land O' Lakes, Florida, where I acquired a Special Education teaching position with Pasco County Schools. I currently work at the Achieve Center of Pasco which is a school serving students with emotional or behavioral challenges, as well as students requiring an alternative setting to recover courses for graduation. While my new career is challenging, I love teaching and having my own classroom.
What is the most valuable thing you learned while at UMM?
UMM taught me to believe in myself. Prior to attending UMM, I wasn't very confident. The coursework and campus activities that I was involved in changed how I thought of myself. I learned that I could be a confident active citizen with a lot to offer. The more I pushed myself, the more I could do. I found that I was much more capable than what I believed I could do. These experiences have taught me of how I am able to reach my full potential as an educator in my career and as wife and mother in my personal life. 
Do you have any advice for current students at UMM?
Get out there and reach your full potential. Join various clubs, or activities. Put your effort into what you are learning in your courses, you definitely will use it when you are out in the working world with a career. If you push yourself, and believe in yourself, you will succeed. 
How did your time at UMM prepare you for what you are doing now?
Honestly, everything I learned at UMM prepared me for what I am doing now as a Special Education Teacher. I have been able to apply the things I learned in my classes to my job I am doing now. My student teaching course work was a huge help in preparing me to teach. I actually refer back to my Student Teaching digital portfolio for many aspects of my job. 
How has UMM made a positive impact on your life?
In addition to education, UMM made a positive impact on my life because of the countless people whom I met and have still have had contact with after 20 years. I was able to meet and create lifelong relationships because UMM has a small campus life that has many things to offer. The small campus atmosphere was important to enable me to grow and learn as a person.