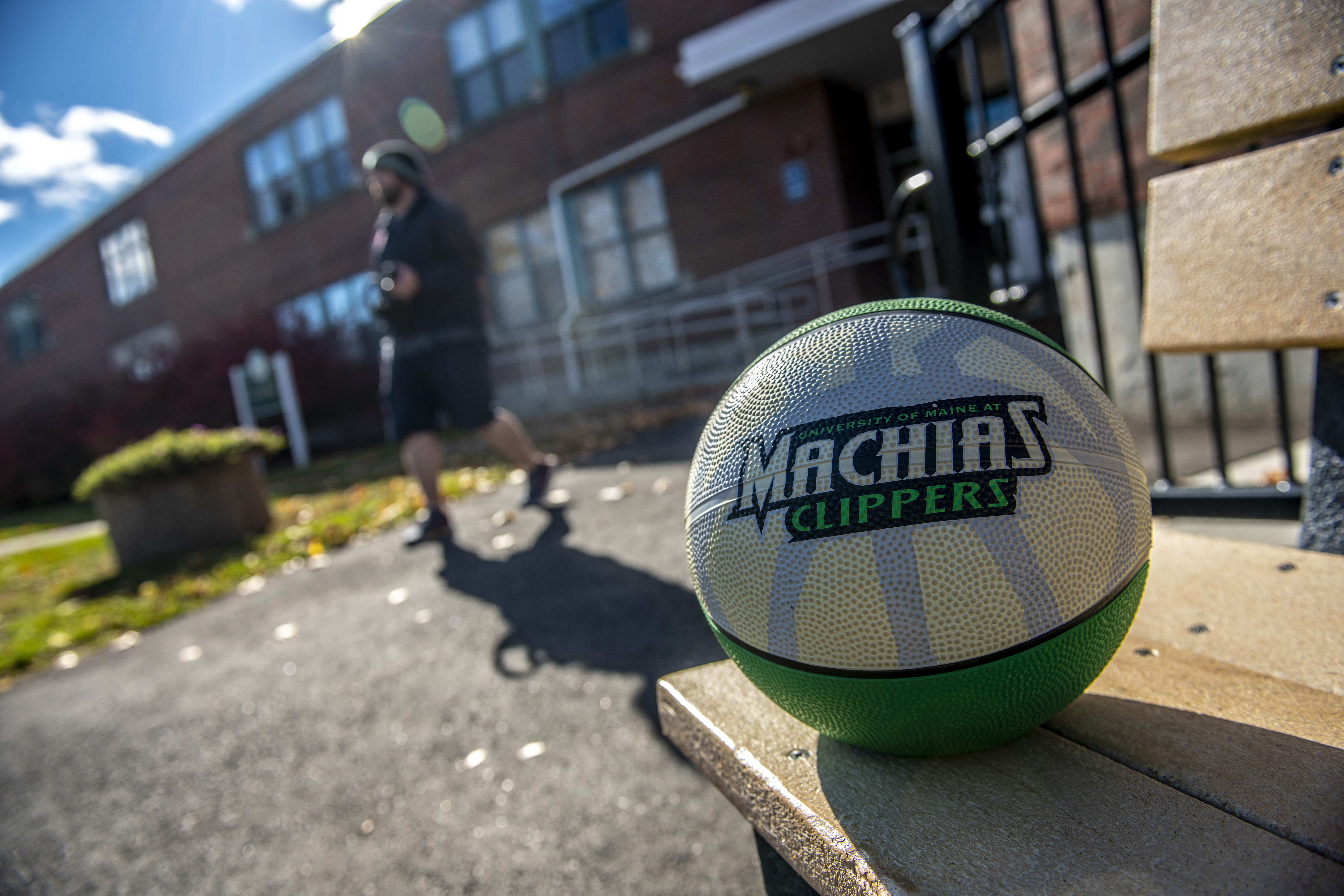 Mike Merritt, '71, inducted into Clipper Hall of Fame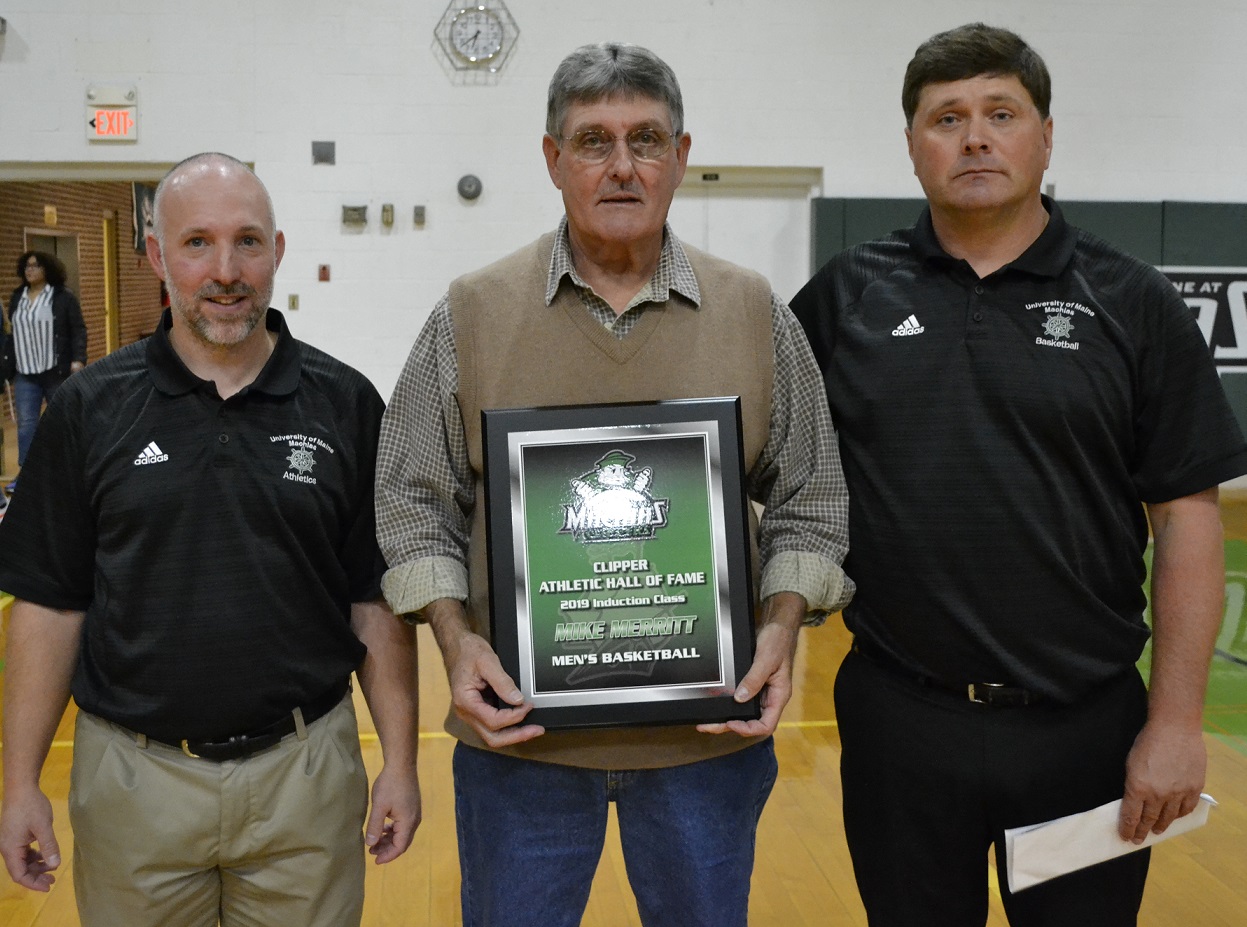 The University of Maine at Machias Clipper Athletics Hall of Fame hosted its annual induction ceremony on Saturday, Oct. 5, in conjunction with the university's homecoming festivities.
Mike Merritt, a graduate of the UMM class of 1971, is the newest member of the Clipper Hall of Fame. Inductees are nominated for their athletic achievements and for positively representing the university after graduation, and are voted on by a committee.
Merritt was recognized both for his distinguished varsity basketball record and for his years of service to his community. A graduate of UMM's education program, he went on to work as an elementary school teacher and high school athletics coach in Hancock County until his retirement in 2004.
In an acceptance speech, Merritt thanked his family and former teammates, and recalled his early years as a Clipper, practicing on the Powers Hall basketball court.
When UMM's Reynolds Center Gymnasium opened in 1970, Merritt was among the first players to break in the new court. He described his gratitude at the opportunity to play in an upgraded facility.
"It was like heaven," he said.