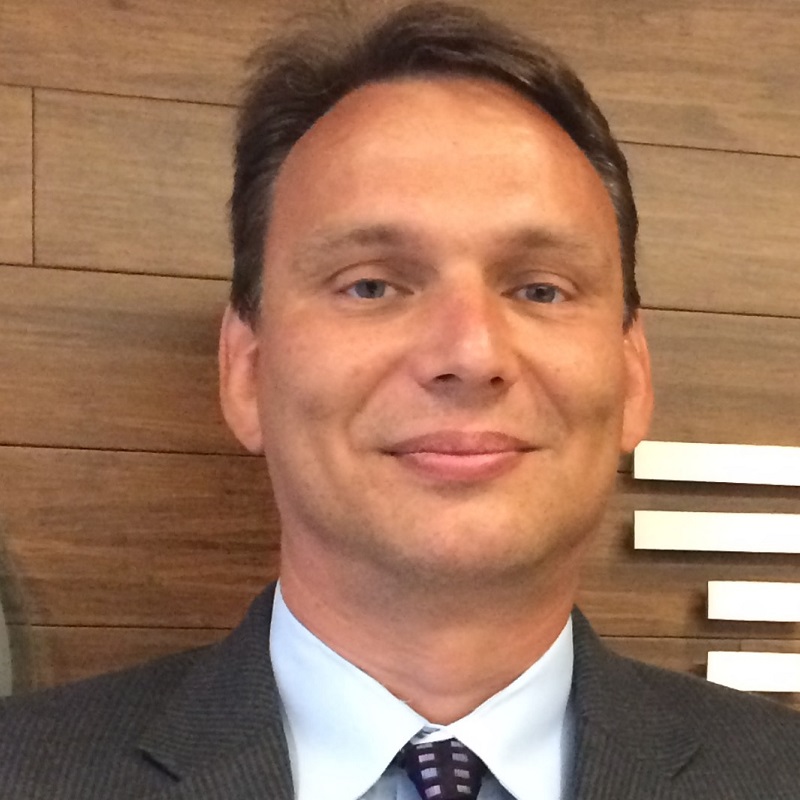 Alumni Spotlight: Kristof Kovacs '93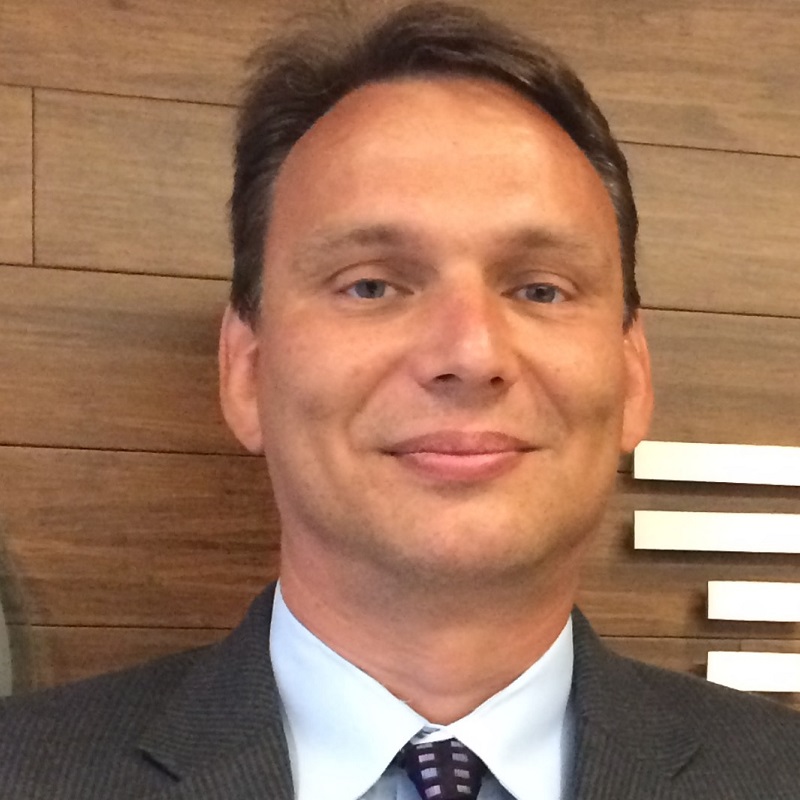 This month our Alumni Spotlight shines on Kristof Kovacs. Originally from Budapest, Hungary and now settled in Yarmouth, Maine, Kovacs attended UMM as an international student and graduated with a bachelor's degree in business administration in 1993. He currently works as the global head of Continuous Improvement at IBM and is a student in the Executive MBA program at the Massachusetts Institute of Technology's Sloan School of Management.
How has UMM made a positive impact on your life?
One of the happiest days of my life was May 20, 1989. I was sitting in our Budapest apartment when the phone rang; it was the University of Maine at Machias. They informed me that not only had they accepted me; they were also able to award me a foreign student scholarship. I was over the moon because I had long dreamed of someday playing basketball in the U.S.
A couple of months ago, I received a similar phone call from MIT's Sloan School of Management informing me I was accepted into its prestigious Executive MBA program. I still recall the interview at their offices and how I started with explaining how I had fallen in love at first sight with the MIT campus while visiting during my senior year at UMM.
Then, I had to quickly add, "I am very proud of the bachelor's degree I received at UMM."  I am still, and will forever be grateful for those four years, even though it was not always easy. In fact, the reason why UMM was such an exceptional "Maine experience" was because it was often very hard. More than anything, it taught me grit and how to make the best out of opportunities I have been given.
What is the most valuable thing you learned while at UMM?
The toughest part of my years at UMM was being away from my family for nine months at a time. But I learned to be independent, I found a way to carry sunshine in my pocket everywhere I went, and I adopted my friend's parents and grandparents as my own. Each May, I was looking forward to getting on that Jumbo Jet to head home, but, more importantly, I was looking forward to being back on campus three months later.
One of the proudest moments of my time at UMM was winning the District 5 title. I would later meet up with some of my teammates at the World Student Games that takes place every two years and is just like the Olympics. They played for England; I played for Hungary.
Academically, I was especially proud of one semester when I took on 21 credits and got straight A's, including an independent study in computer science.
After my wife and I were done roaming the world, we decided to settle down in Yarmouth, Maine to raise our two boys.  Fortunately, this allowed me to visit the campus in the past few years. Over the last two decades, I have been giving back through a small international student scholarship for books, which I'd always found to be extremely expensive.
I love to coach and mentor in the areas of business transformation and reinvention. I am really looking forward to helping UMM, its faculty, and its students in any way I can; so, if you have any questions or just need a sounding board, feel free to reach out to me.
Do you have any advice for current students?
My advice to current students is that rather than try to search for yourself at UMM, try the best to create yourself. Nobody else will do that for you. Studying at UMM is an incredibly powerful opportunity to focus entirely on yourself. Later in life you will have so many other distractions, thus it will be impossible to make room for the same amount of "me time" ever again.
Until next time, I wish all of you an equally fulfilling and development-oriented journey at UMM!