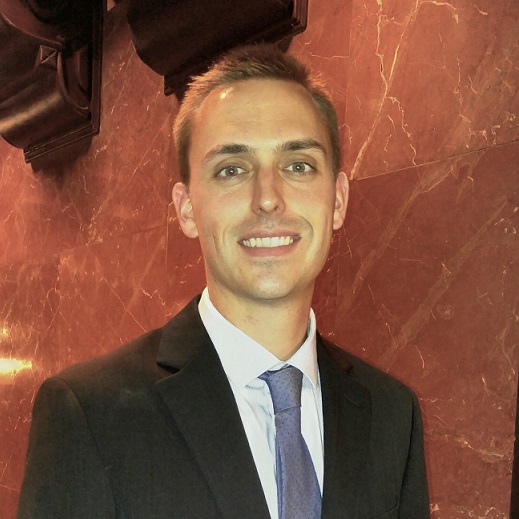 Alumni Spotlight: Jake Kenyon '10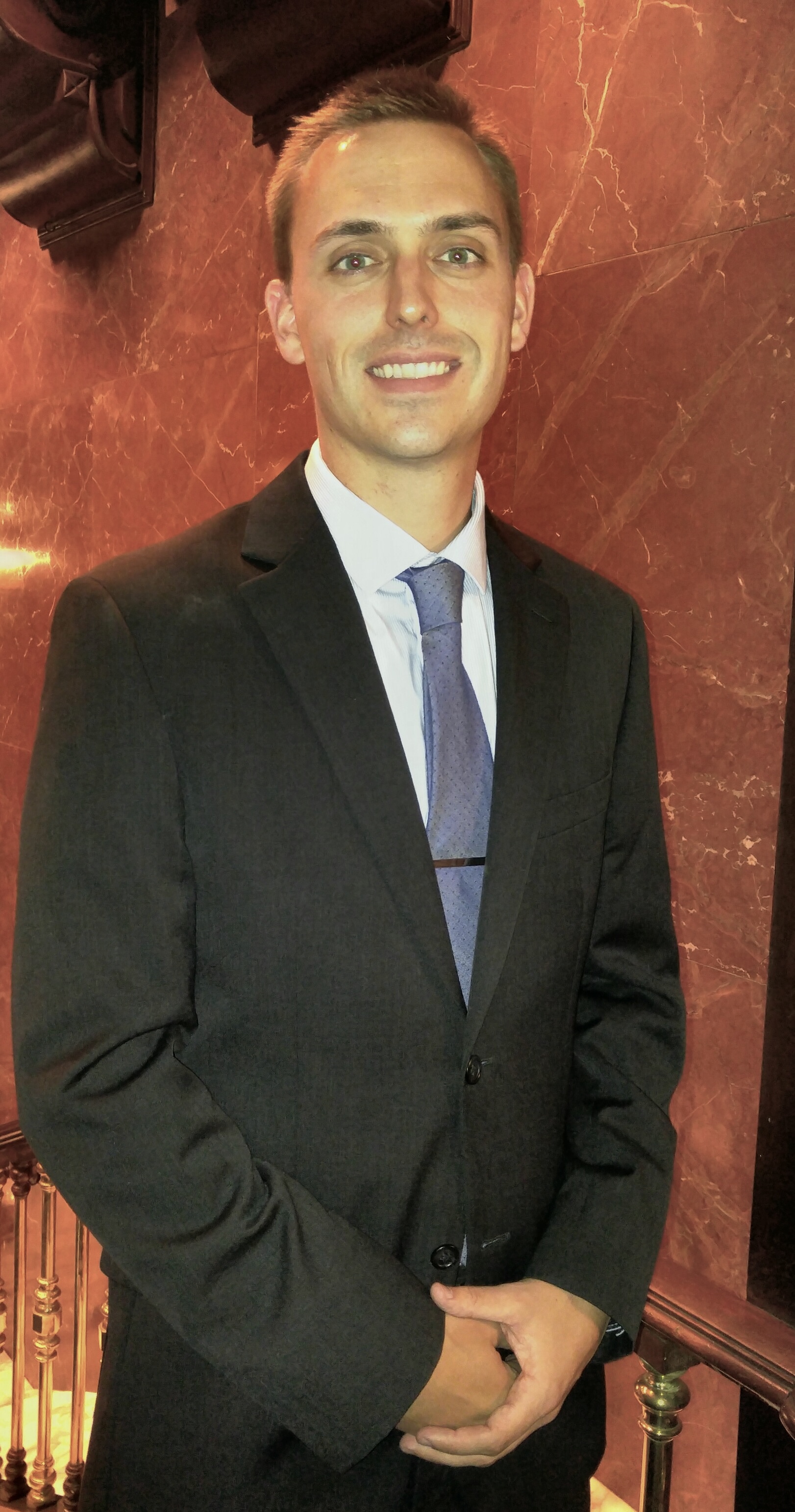 This month's Alumni Spotlight shines on Jake Kenyon from Belchertown, Massachusetts. Jake graduated from the University of Maine at Machias in 2010 with a bachelor of science degree in Recreation and Tourism Management.  
Tell us a little bit about what you are doing now.  
Immediately after graduating from UMM in 2010 I pursued my career in recreation by getting a job with Norwegian Cruise Lines. I was quickly bitten by the travel bug and went on to work for Yellowstone National Park as an Employee Recreation Supervisor, and then for Royal Caribbean Cruise Lines as a Sports Staff. After several years of living on the job, an opportunity presented itself to work at a tax and financial planning firm, and that's when things changed for me. I decided to forgo my career in recreation for one in investment management and insurance. Today I work for The Horace Mann Companies helping educators become financially fit. Horace Mann is a nationwide multi-line insurance company serving more than 4,100 public school districts. We work with educators to identify their financial goals and then implement strategies to help our clients achieve those goals. I serve as the lead point of contact for over 1,200 investment clients in an agency which serves approximately 5,500 clients across all lines of business. On a daily basis I give advice and recommendations to help our clients make sound investment decisions and plan their road map to retirement. Often personal finance can be confusing and overwhelming for people, and by educating and advising our clients I find myself building very personal relationships with them. I love my job because I feel like I am making a positive impact in people's lives.
What is the most valuable thing you learned while at UMM?
The importance of building relationships. In my case I grew up over six hours away from UMM in Massachusetts. When I arrived at school I didn't know anyone. I quickly realized the necessity of getting to know the campus community and getting involved with the different clubs and organizations that were around. Due to the smaller and more personal nature of UMM I was able to build my confidence in meeting new people and trying new things which is something that has carried with me until this day.
Do you have any advice for current students at UMM?
Remember that college is just as much about the experience as it is about the degree coursework. I loved my major in college and feel that I did my best to learn the lessons being taught. Looking back now, what I reflect on the most about my time at UMM wasn't how many all-nighters it took me to finish professor Bill Eckart's dreaded Maintenance Plan (there were too many to count), but rather the people I met and activities that I was a part of. Get involved in campus clubs and organizations and try to take a leadership role. What you learn outside of the classroom is often just as important as what you learn inside of it.
How did your time at UMM prepare you for what you are doing now?
Graduating from the Recreation Management program is a big reason for where I am today. The program challenged me with the analytical studies of business as well as the creative studies of recreation and tourism. I utilized the creative side of my education early on in my career and have fallen back on the business side of things today. I realize now that the program left me well rounded in many areas and this has given me the confidence to explore different career opportunities throughout the years. I also think that the leadership experience I gained on campus while being a member of the Maine Recreation Park Association Student Section (MRPASS), Student Senate, and Kappa Delta Phi Fraternity gave me a great foundation of business decision making skills. In the different clubs on campus you have to find ways to work with people with different opinions in order to accomplish whatever task is at hand. Those are experiences that occur almost every day in business and my time at UMM gave me great insight into that at an early age.
How has UMM made a positive impact on your life?
UMM provided me with a quality education and I am very grateful for that. There were so many crazy and fun times had in Machias that I will never forget. Through my years in the fraternity I forged many lifelong friendships with people that are as close to me as family. We all showed up at school wide-eyed at the beauty of Downeast Maine often realizing that we had to make our own fun, and we did just that. I'm sure some professors would say that we had a little too much fun, but I think it was just the right amount.