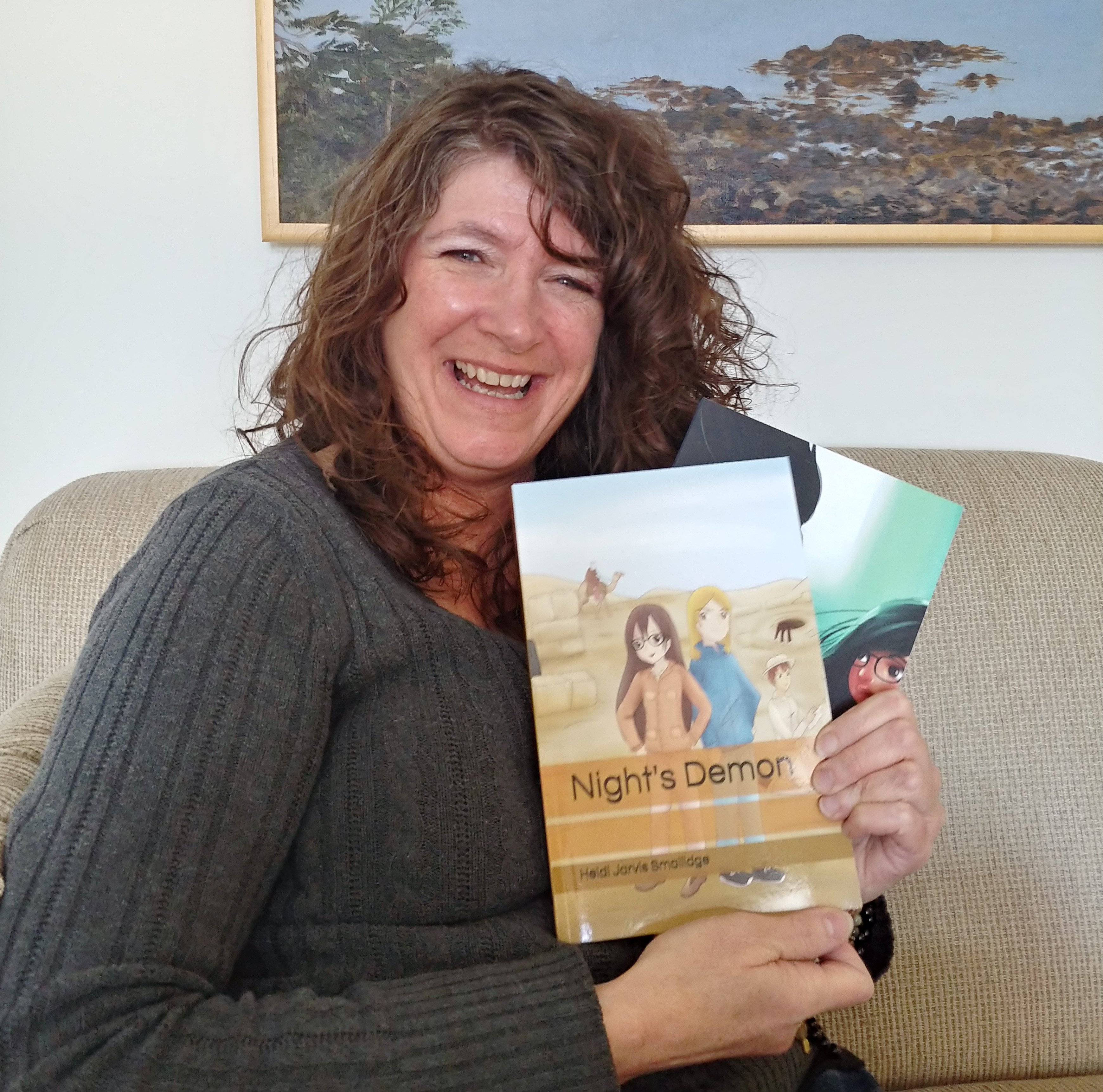 Alumni Spotlight: Heidi Jarvis Smallidge '89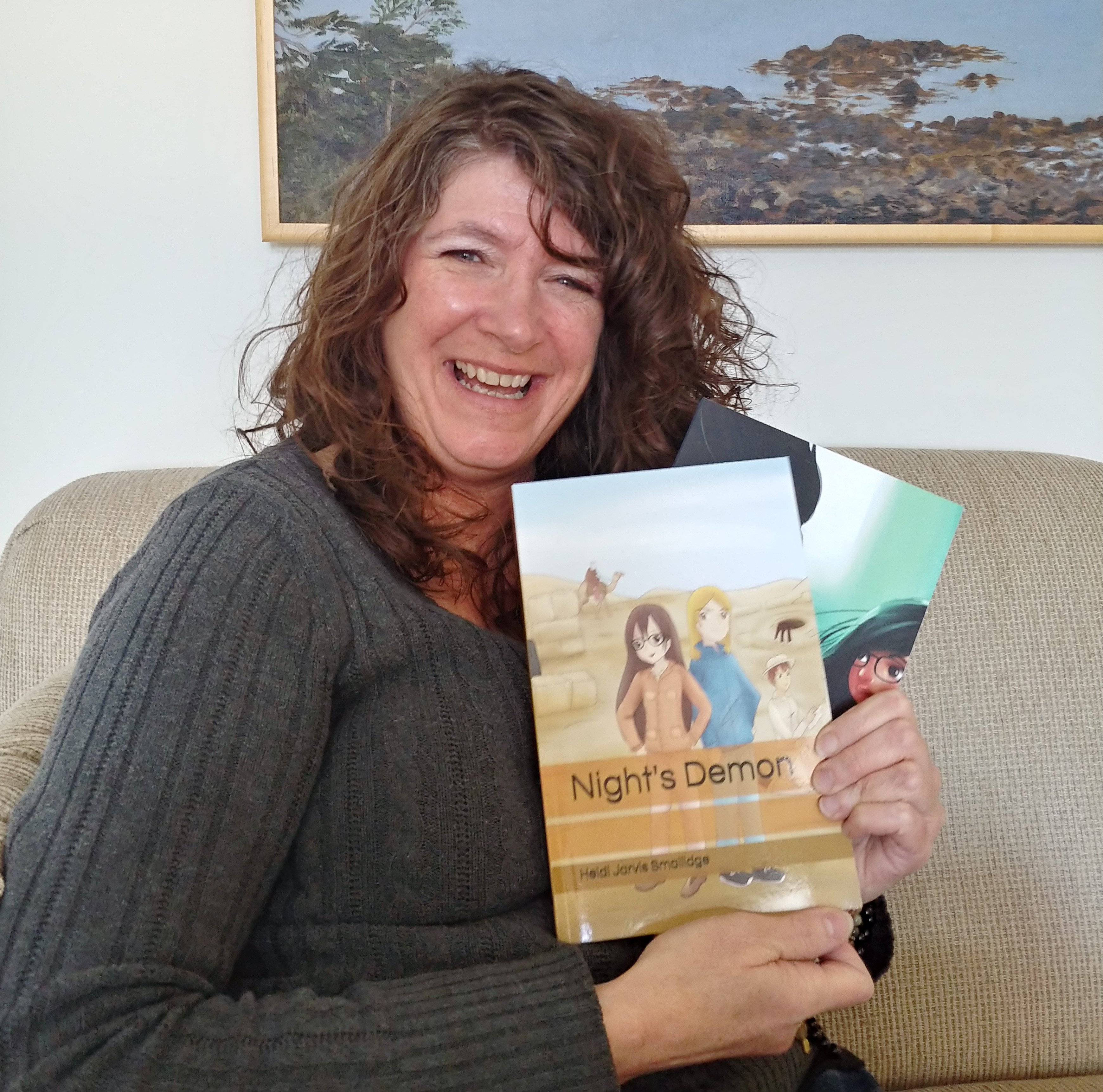 This month's Alumni Spotlight shines on Heidi Jarvis Smallidge from Southwest Harbor, Maine who graduated in 1989 with a Bachelor of Arts degree in English.
Tell us a little bit about what you are doing now.
I work at Maine Coast Heritage Trust, running their Mount Desert Island office, and working as part of a team on a number of events the organization puts on in the Mount Desert Island area.
BUT – more interesting, I'm an author. I write middle-grade fiction, with two books available on Amazon, and a third one due out this summer. My books feature main character Night Wilder and her mother. They travel the world on archaeological digs, running into mysteries and paranormal adventures along the way. My stories are all based on real archaeological finds.
What is the most valuable thing you learned while at UMM?
I was a traditional student at UMM. It's such a special time for a person, and I learned so much from my Machias experience. It was the first time I stepped away from my family, first lessons in being an adult. The first time I had to be completely responsible for my own achievement or failure. I attended school in the 1980s. To this day, people in the Phi Tau Phi Sorority and the Kappa Mu Alpha Fraternity, as well as many people in other Greek Organization Families, remain my dear friends and extended family.  And to this day, I remain close to members of Phi Tau Phi who came along after I graduated – I was on campus just about a month ago for Rush!  I learned from these organizations and the other campus activities I was involved in how to prioritize activities and tasks in my life and get things (even a million things!) done.  From my teachers – I learned from David Rosen how to use writing to capture your reader and pull them into your world.  I learned from Myrna Bouchey how to take that writing and ensure that all the necessary steps and pieces and mechanics are included so that once you've captured a reader, they understand what you're trying to tell them. I learned from Al Bowker the beauty of the written word, and the joy it can give. I use what I learned from these amazing teachers every day.
And I learned from Sheryl Lambson and Bernice Murphy how to handle tasks head on and head up, how to organize my time and to work hard and take pride in even the most mundane (to me!) work. And they taught me that sometimes moving forward is not always a straight line – the secret is to keep moving.  Heck, I was an English major – I never even had a class with Sheryl or Bernice, who were in the business department!! They worked with me as advisors when I was Senior Class President. But I can confidently say I would not be where I am today without having seen them in action. They were true role models and the two most competent people I've ever met!  I consider myself lucky to have known them!
Do you have any advice for current students at UMM?
My advice to current students – you have a very short time on campus.  And you are paying a whole lotta money to be there.  Take advantage of the opportunity.  Explore every club and organization, attend sporting events, help out on service projects, leave your dorm room and check out what's going on around campus on a weekend.  Meet new people, check out the travel opportunities and activities planned for students, hit an event at the Performing Arts Center.  Get off your phone and look at what the world around you has to offer!  And if you don't find something that interests you – start something.  It's a small campus so step in and be a part.  Take your college experience and shake every last bit out of it you can!  Because it will be gone sooner than you realize and once it is you can never get it back.
And special shout-out to students who think about writing.  Yes.  I'm here to confirm that you can write.  Don't stop.  Don't give up that dream.
How did your time at UMM prepare you for what you are doing now?
I am a key player in throwing events for some amazing people – who knew it would all come out of planning Sorority Semi-Formals at Kilburn Commons!  LOL!
And of course, my English degree has prepared me for the writing I do now.
How has UMM made a positive impact on your life?
Many of my fondest memories and most of the people I love best in my life came out of UMM.  My time there was a gift.
And I like to think I'm still part of the campus community.  I help with the Alumni Association, I helped create a scholarship for Phi Tau Phi members, and I'm still in touch with students on campus even to this day, writing reference letters, offering advice, sharing job opportunities.