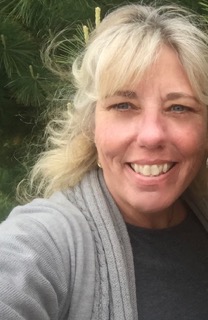 Alumni Spotlight: Katherine (Kathy) Mayo-Reese '87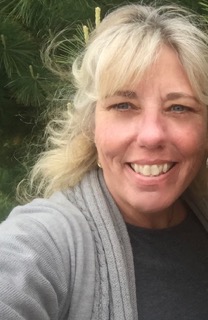 This month's spotlight shines on Kathy Mayo-Reese from Steuben, Maine who graduated in 1987 with a Bachelor of Science degree in Environmental Studies with a concentration in Marine Ecosystems.
Tell us a little bit about what you are doing now.
After graduating from UMM, I worked as a Consulting Biologist for a period of time.  Once I started having a family I was fortunate to be a stay at home mom for my two children.  At that time I decided to go back to school and take courses to become a teacher.  Nineteen years ago I started working at Cherryfield Elementary School as a Special Education/Educational Technician.  Through the years I gained my Reading Recovery Certification, Teaching Principal, Principal, and eventually CAS (Council for the Advancement of Standards in Higher Education).  I have been the Teaching Principal/Principal at Cherryfield Elementary for 6 years now, and Superintendent for over a year.
Within this positon I have had the pleasure of welcoming several student teachers from UMM for placement here in our Pre-K through Grade 8 school. I am also very involved in our Washington County Leadership Team, Washington County Superintendent's Group, and the newly appointed President of the Washington County Cooperative Extension Executive Committee.
What is the most valuable thing you learned while at UMM?
Hands down friendship, and hard work pays off!  UMM welcomes you, and the professors treat you like family.  There is a special bond between staff and students at UMM.
Do you have any advice for current students at UMM?
Make those 8:00 am classes and labs!  No, really, you chose UMM to further your education, embrace the opportunities, make the most out of all the activities (social and educational) the campus provides.
How did your time at UMM prepare you for what you are doing now?
You never know where or what path your life will take you.  I learned a lot about how to manage a full schedule, study, stay organized, and above all have fun.  There are so many beautiful places and people on campus to see and I love going back and staying in touch.  Having this job currently, I get to visit the campus monthly as all of our meetings are held there.  It is like coming home every time I drive on campus.
How has UMM made a positive impact on your life?
I joined a sorority, PTP, in 1986.  I learned that you are part of something bigger, and special, and lifelong.  I learned to never give up, take a leap of faith, and believe in yourself and you will fit in at UMM.  The staff and students treat you like a family, they care about how well you do academically, and are extremely encouraging.  It truly is a nurturing, caring campus.