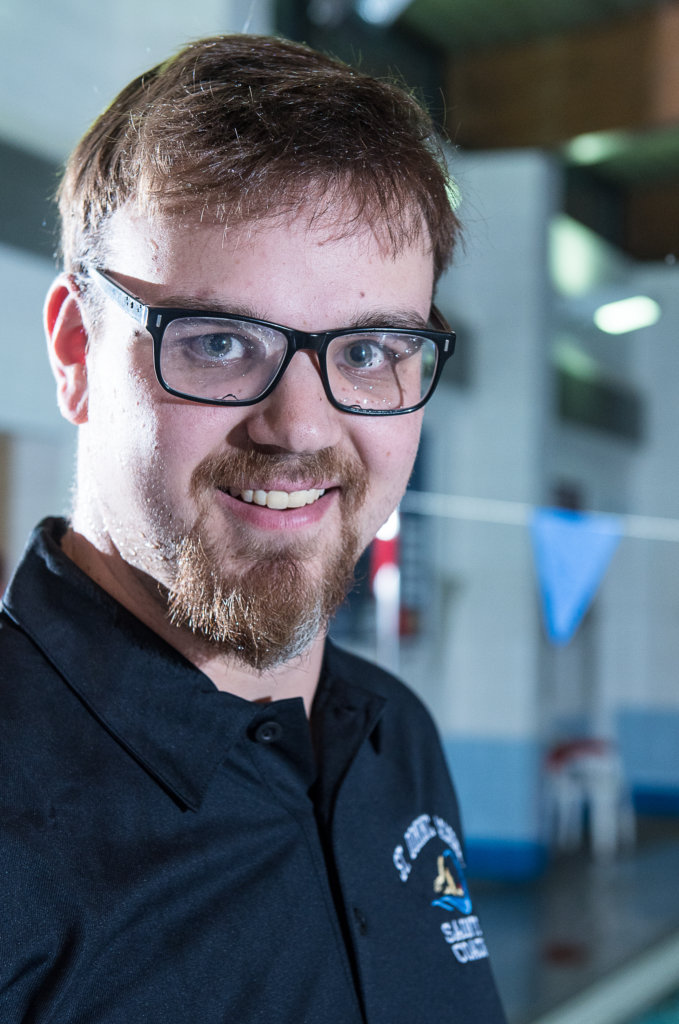 Alumni Spotlight: Will McCorckle '16
This month's spotlight shines on William (Will) McCorkle from Topsham, Maine who graduated in 2016 with a Bachelor of Science in Environmental Recreation and Tourism Management.  Will is current working as Assistant Aquatic Director/Swim Coach for the YWCA in Lewiston, Maine.
Tell us a little bit about what you are doing now.  
I am currently working at the YWCA of Central Maine where I am assistant aquatic director and swim coach. My position involves being the lifeguard, teaching water fitness classes, teaching swim lessons and working alongside the aquatics director. As a coach, I run an adult swim program, for any ability of swimming, where I critique their swim strokes for general swimming lessons. I also sometimes train swimmers in this group for competition. Working at the YWCA is my full-time job, but on the side I'm the head swim coach of the "Twin Cities Swim Team" out of the Auburn YMCA. The swim team is made up of 90 swimmers ages 5-18.
Do you have any advice for current students at UMM?
Get involved as much as possible; you never know where an open opportunity will take you.  Join a club or organization, volunteer somewhere or just get involved in the community. Joining the Service Fraternity Psi Delta helped me grow as a leader on campus where I learned skills that help me in my career today. Additionally, I had the opportunity to volunteer as a swim coach for the Machias Valley Swim Club during my senior year. This volunteer position sparked my interest in pursuing my current career choice. and I have never regretted it.
How did your time at UMM prepare you for what you are doing now?
My education at UMM gave me a solid, broad foundation in my field which has given me the necessary skills to be successful in my career today.
How has UMM made a positive impact on your life?
UMM provided me with a good education and the ability to make lifelong friends. This has allowed me to make valuable connections that will help me for the rest of my life.