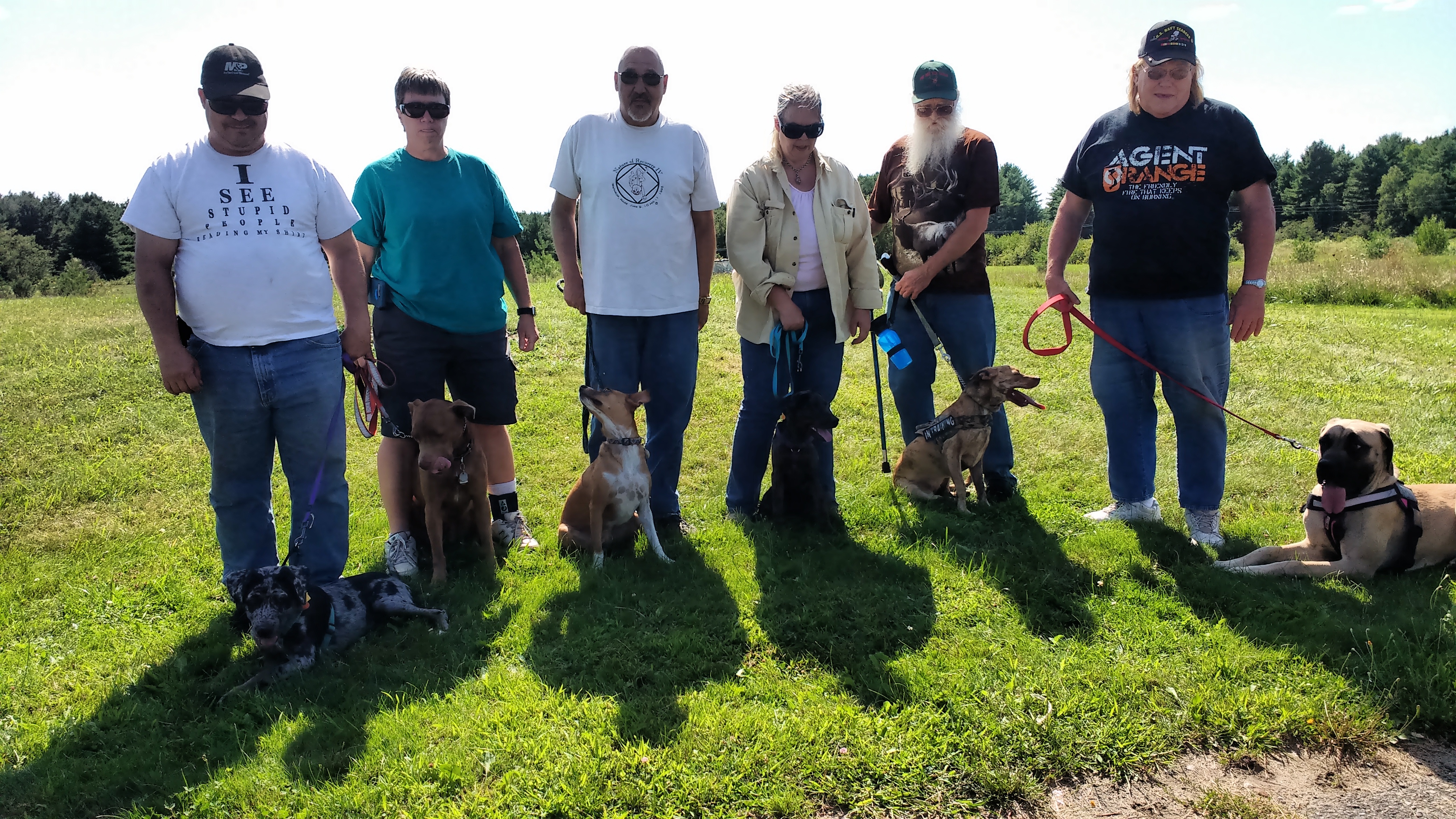 University of Maine at Machias Faculty Member Honored for Volunteer Service
Kathy Hecht, a part-time instructor at the University of Maine at Machias, has received an award from the Points of Light Foundation for her longtime work with veterans and their service dogs.
In 2012, the university received a Maine Community Foundation grant to fund training for Washington County people with disabilities and their dogs. Based on the success of that initiative, Hecht was approached by veterans seeking similar training. She later founded the nonprofit Salute of Service through which she assists veterans in finding and training service dogs at no cost.
Since its inception, Salute of Service has trained over 30 teams of veterans and service dogs. Much of the training has taken place at the campus in Machias, which donates logistical supports and teaching space. Hecht has taught courses in animal behavior and service-dog-related skills at the university for seven years.
"I love what I do. I love that I am helping others to help themselves, and it is so rewarding to see these teams develop throughout their training," she said in an interview with Points of Light, "[Veterans have] already served our country. Giving back to them for the sacrifices they've already made is something I feel very strongly and passionately that we should all be doing."
"Kathy's work helps people improve their physical and emotional capabilities by providing a rich, hands-on learning experience," says Dr. Lois-Ann Kuntz, Associate Professor of Psychology at UMM. "She is a passionate and compassionate advocate for the people and animals she serves. The courses she offers on our campus are an opportunity for students to learn from and work with veterans' dogs, enriching the experience for everyone."
The Points of Light Foundation resulted from the work of President George H.W. Bush who valued volunteer service and made it a priority in his administration. Since 1998, the foundation has recognized one person each day for their service work. Awarded on September 4, 2018, Hecht's award marked the 6,341st award given by the foundation.